Putting permaculture to work
Taylor Jones from BurraBee Farm in Burra has just returned from Sunne, Sweden, where she completed a Permaculture Design Certificate at Ridgedale Permaculture. Taylor, who is 20, has been following Ridgedale on Facebook and visiting their website and blog. She had already attended training courses there, including community-based RegenAg's Bio fert workshop, and at Charlie Arnotts farm in Boorowa with its natural grass-fed beef, use of biodynamic preparations and involvement in Landcare Australia.
The co-owners and directors of Ridgedale Permaculture are Richard Perkins and Yohanna Amselem. Taylor says Richard has an "out-of-the-ordinary" background and his enthusiasm is contagious. She had a great time in Sunne during the Swedish spring and says Richard and Yohanna have a lot to offer through teaching and bringing people together.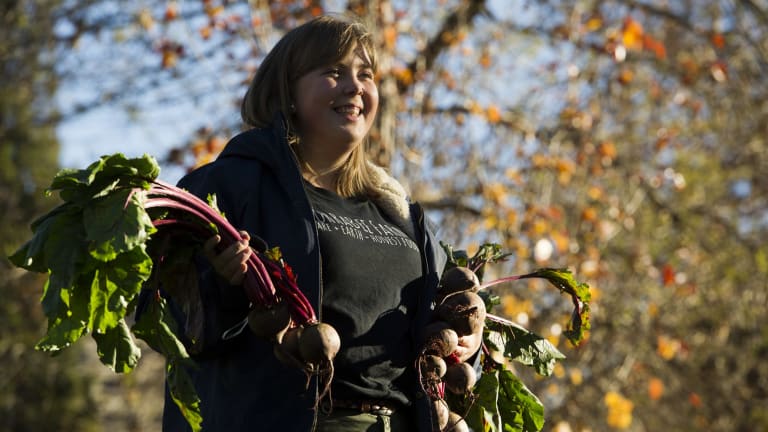 Richard studied in Britain, is a certified teacher with the Permaculture Research Institute of Australia, has 100 projects in various climatic zones and is involved in programs in the Dominican Republic, Poland, Luxembourg, Belarus, Latvia and Finland. Yohanna has a degree in gardening, specialising in Health and Design, from the University of Gavle in Sweden. She researches Swedish wild indigenous plants as food and medicine and is a chef.
Taylor says she was especially interested in their cold climate "Permakulture" concept. Their educational hub of demonstrations on integrating systems such as permaculture, keyline design and holistic management seemed to be well suited to her family's cool/temperate-climate farm.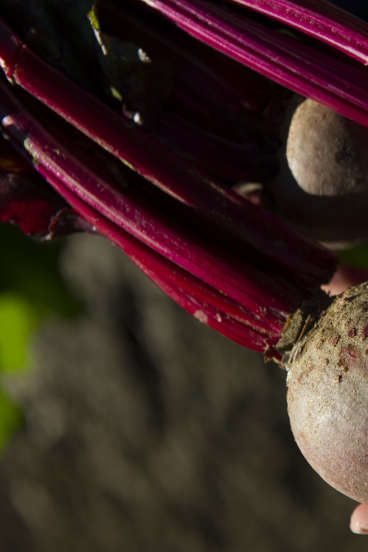 "While we don't get the extreme cold that Sunne has, we do have a shorter growing season and we were keen to improve our soil and slow the water flow down because our farm is on approximately a 20-degree slope."
The weather in Sunne during her stay ranged from temperatures of five to 15 degrees Celsius during the day and getting down to minus two most nights. There were only two days of rain while she was on the farm but it gets about 539 millilitres annually, compared with the annual rainfall at Burra of 629mls.
All the students were based on site in Sunne, sleeping in tents, caravans and campervans. People from across the world attended the Permaculture Design Course, including others from Australia, Sweden, Sri Lanka, the United States and Hong Kong and they ranged in age from 20 to 65. The mornings consisted of set chores to help prepare for the day and to make it run smoothly. After breakfast there was classroom learning and after lunch the students worked outside, learning and practising. In the evenings there was a mix of classroom learning, movies (for example Symphony of the Soil ), free time and talent nights.
Taylor loves working with animals, particularly the small pigs on the farm in Burra, so she enjoyed the litter of pigs at Ridgedale. Her favourite farm-grown item was the Scottish Highland cow, Sally. Taylor thinks chickens have a wacky sense of humour, a pecking order, and that they constantly communicate with each other, and with humans. She is not a vegetarian and believes in ethically raised meat.
Taylor found that the permaculture methods used in Sunne weren't too different from those used on the farm in Burra that her family had implemented. However, having the opportunity to learn the mechanics of why and how Ridgedale put their methods to use was very helpful when she returned home.
The market garden on the farm in Sunne was being prepared for spring crops for the Community Supported Agriculture (CSA) boxes, something Taylor has pushed to get going for the BurraBee farm in spring and summer this year. She found that a lot of the vegetables they call summer veg in Sweden, such as like cabbage and broccoli, are our winter veg.
While it wasn't compulsory to help in the market garden, Taylor took advantage of the chance to learn how the Swedes do it. All the meals provided during the course were either grown, caught or foraged from the farm, or sourced from organic farms nearby. Each meal was shared by PDC participants, trainers, WWOOFers (Willing Workers on Organic Farms) and staff. They ate lambham, which was salty, homegrown and homemade, and they drank milk and water kefir. Ridgedale has apprentice farm chefs cooking nutritious and creative meals each day.
Taylor's favourite dish was the pickled beetroot, which was tangy and not as sweet as we are used to in Australia. It was healthy and, when served as an accompaniment, the chef added extra herbs and spices, such as chilli, to the other dishes to complement the beetroot. The recipe came from farm chef Michele Pergolesi. He grew up in a small Italian village and studied agriculture at high school.
RODBETOR (Swedish pickled beetroot)
2 cups sliced beetroot
½ cup each of vinegar and water
2 tbsp sugar (optional)
1 tsp salt
pepper to taste
In a saucepan, bring the vinegar, water, sugar, salt and pepper to a boil then let it simmer for about five minutes, making sure all the sugar is dissolved. Put the sliced beetroot in a heatproof bowl and pour the hot liquid over the top, making sure the beetroot is covered. Let it cool a little before placing it in the fridge for two hours before eating.
Susan Parsons is a Canberra-based writer. She writes the weekly Kitchen Garden column for Canberra's Food and Wine magazine.