Quirky collection a snapshot of yesteryear
THE A.C.T. election may be months away, but political tragics can get an early fix in Woden.
Buried between the shelves of the ACT Heritage Library, the ACT government ephemera collection houses everything from past ballot papers to how-to-vote cards from now-defunct groups such as the Party!Party!Party! Party.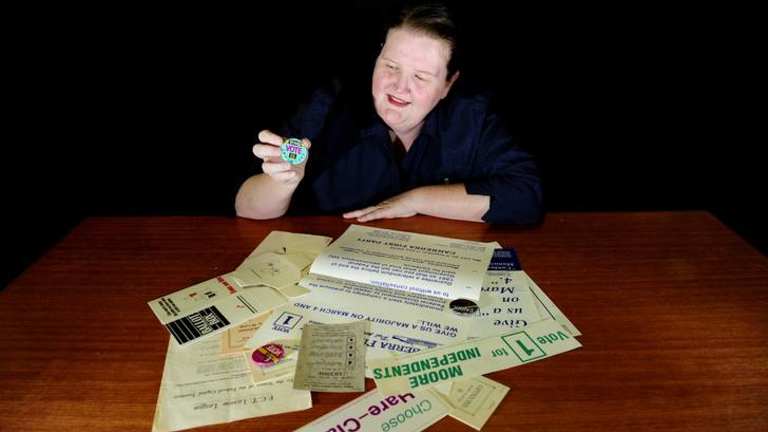 ACT Heritage librarian Antoinette Buchanan said the collection - containing decades' worth of material - was made of ephemeral objects, essentially designed to be thrown away.
''They're really evocative and I think that's one of the reasons we keep them,'' she said.
''It can be how to vote cards, policy documents. It can also be correspondence from representatives or wannabe representatives.''
Ms Buchanan said the collection also had a lot of ''quirk value'', particularly the material from the initial 1989 election.
Among the 68 candidates were members of parties such as the Surprise Party and the Sun Ripened Warm Tomato Party, whose how-to-vote card offered instructions on ''how to find the tomato among the other vegetables on the ballot paper''.
''Ephemera has huge resonance with the community,'' Ms Buchanan said.
''It's evidence of an activity and it might be the only evidence of that activity. It shows the change in style over time - typography, design, all of those sorts of things. In a way, it's really a visual representation.''
And it's not just election material -the ephemera collection includes millions of items from everyday Canberran life.
''They're anything from shop catalogues, takeaway menus to theatre programs and tickets,'' she said.
Ms Buchanan said one of her favourite items was also one of the collection's earliest - the ballot paper for the 1928 referendum on liquor licensing.
''In the 1920s in Canberra we were dry, you couldn't buy alcohol,'' she said.
''To get alcohol you had to cross the border. There was a referendum to allow alcohol licensing in the ACT in 1928, which was overwhelmingly voted for.''
Ms Buchanan said staff would start collecting items for the upcoming October election soon, with eager employees heading out into the community and ''taking stuff as they hand it out in shopping centres''.
Items for the ephemera collection can be left at local libraries or at the ACT Heritage Library in Woden.