Ready for fight of his life
Under his tough exterior, the Canberra Liberals' new leader Jeremy Hanson has a softer side, as NOEL TOWELL discovers
Katy Gallagher got a surprise in the Legislative Assembly on Wednesday.
The Chief Minister was caught a little wrong-footed when Canberra Liberals' new leader Jeremy Hanson struck a reasoned and conciliatory tone as he argued persuasively for a performance audit of emergency departments in Canberra's two hospitals.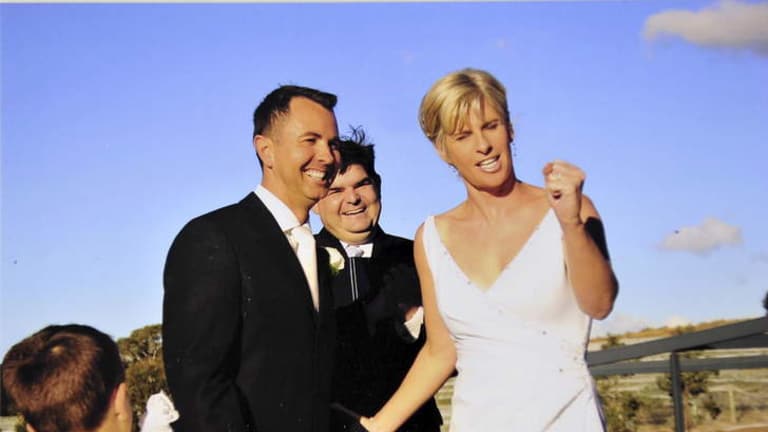 It's a side to Hanson we haven't seen much of since he burst onto the political scene in October 2008, and then took with apparent relish to the role as the opposition's enforcer in the Assembly for the ensuing four years.
But as he looks to succeed where his predecessor Zed Seselja twice failed, Hanson is keen for Canberra to learn there are more strings to his bow than just the rough stuff.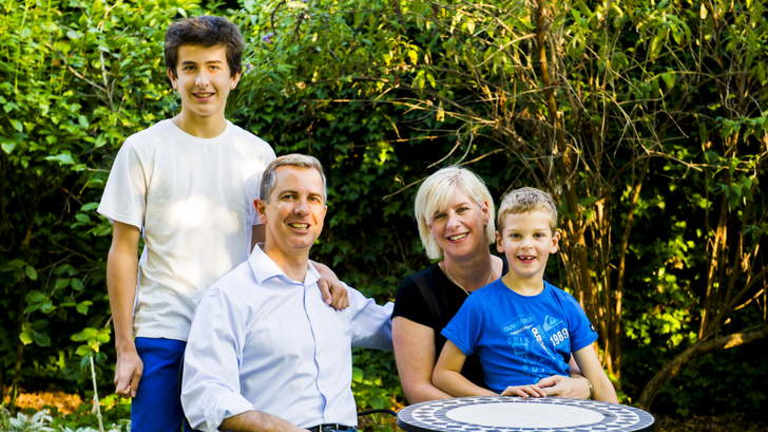 The man has history with Canberra.
He first came here in 1979, aged 13, as his father, an officer in Britain's Royal Air Force, worked on exchange with Australia's armed forces. The family lived in a "guvvie in Kambah".
After finishing school in Queensland, he was back in the capital at officer training in Duntroon, graduating in 1987 and beginning a 22-year military career that seemed to keep bringing him back to Canberra.
"In 1991 I did six months up there training the Papua New Guinea Defence Force and I was in Germany during the fall of the Berlin Wall on exchange with the British Army," he says. "It was an amazing time because nobody saw it coming. I served in Malaysia, East Timor … and then Iraq."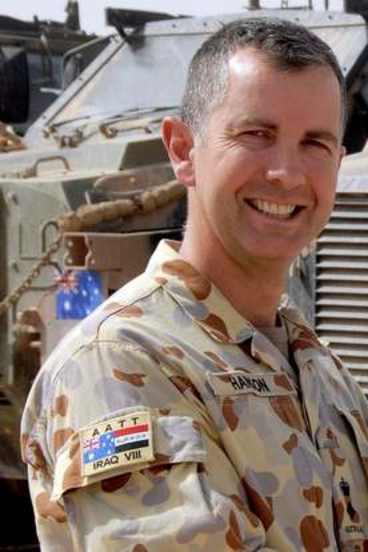 But it was between overseas deployments and during yet another stint at Defence central at Russell in 2003 that Hanson's eye was caught by Fleur Hughes, the new upstairs neighbour in his Kingston apartment block.
The New-Zealand born Hughes had recently moved to the capital to be near her Canberra-based sister and her parents who live near Batemans Bay.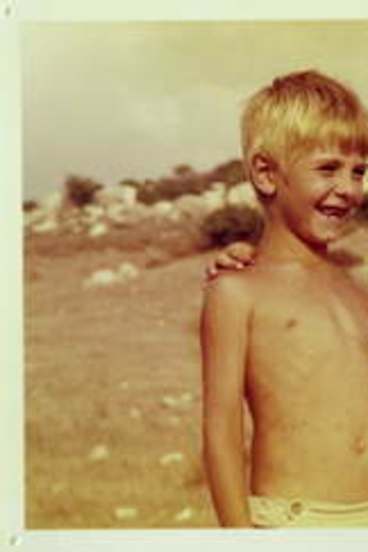 "So this woman moved in upstairs, which I was very excited about and we met the next morning and the rest is history," Hanson says.
Hanson and Fleur have been married for eight years and have two boys, Robbie, aged six, and William, 14, from the politician's first marriage.
The walls of Hanson's office - he hasn't yet taken over Seselja's corner suite at the Assembly - bear photographs and unit insignia of his years in the army the way some of his colleague's quarters are draped with footy jerseys.
Visitors get the impression that the new leader's time in Iraq, where he won a commendation, was his defining military experience.
"I commanded the training team, which was part of the [US-led troop] surge," he says.
"So as part of the surge the training team was tripled in size as the Australian commitment to the surge.
"It was a matter of doing our reconnaissance and then coming back and then getting senior sergeants, warrant officers, captains and majors from across the army and air force, doing build-up training, then we deployed.
"I was there for about eight months but the whole thing was on for about 11 months."
Hanson, a lieutenant-colonel, had his command split into three.
"One team was with the Australian battle group at Tallil for raw Iraqi recruits," he says.
''At Taji, we undertook counter-insurgency, logistics and maintenance training.
"At Kirkush, up near the Iranian border, there was a smaller team of four to six people who were doing a variety of training tasks."
During 11 months in arguably the world's most dangerous country at the time, Hanson's unit did not suffer a single casualty but there were some frightening times.
"We got very lucky in Iraq. We were well trained and had good procedures and good equipment," he says.
"There was one day at the base in Taji where incoming rockets killed 12 people and a hut next to two of my soldiers was destroyed, killing two people, so there were a lot of very near misses.
"It is the number-one aim when you take command of a unit, you've got a mission to achieve but getting everyone home safe is the number-one task. Some people, through no fault of their own, don't achieve that and the impact on those individuals can't be understated."
But Hanson's highest military award was for his work back at the more everyday surrounds of Russell.
"I got the Conspicuous Service Cross for work I did for army headquarters here in Russell. It was about the transformation of the army that we were doing so it was more about planning and strategy."
With his Iraq service over and the new medal on his chest, Hanson found himself drawn more and more towards politics as the city approached the rough-and-tumble 2008 election.
''I'd joined the Liberal Party to meet more like-minded people and for the social interaction," Hanson says.
"It happened to be an election year and people encouraged me to run. The other thing is that in the army, you're moving all the time and as the son of an air force officer, I was used to moving all the time.
''But we'd bought a house, we had kids in school, and we enjoyed being part of the community and for me it was about getting involved in local activity, so I thought I'd give it a go."
Now he has a new challenge: to lead a party that gained momentum, but not government, from last year's election, while putting his own stamp on the outfit.
But don't expect a complete departure from the Hanson we've known these past four years.
"We have a job to do and that's to hold the government to account and we'll do that. People shouldn't take a message from today that we're going soft," he said after Wednesday's health debate.
"We're not. We will be hard on the government and that's our job, that's what we are paid to do."
Noel Towell is State Political Editor for The Age