Record in the making as man rides unicycle 15,000km
Canberra mother Connie Johnson has terminal breast cancer and treasures the little moments with her boys Willoughby, 7, and Hamilton, 6.
It is reading to them at night. Listening to their banter over breakfast when they think she is not listening. The innocent comments that make her laugh.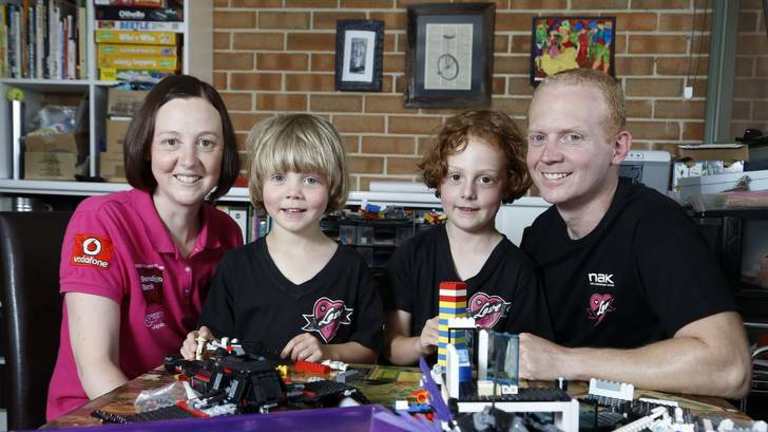 ''Like we went to the pool and I said, 'All right, all the wet things in the plastic bag.' And Hammy said, 'Well, I better get in the bag then because I'm very wet,''' she said with a laugh.
''It's those little moments that are so unpredictable and kids are just kids, and you just smile and think, 'I am so lucky.'''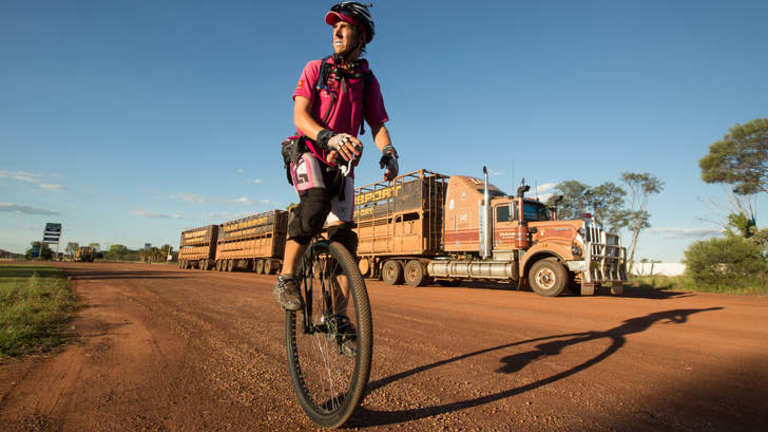 Mrs Johnson, 36, was diagnosed with breast cancer more than three years ago. She found lumps in her breast but was incorrectly diagnosed by three different doctors before the cancer was finally identified.
The young mother has outlived her initial prognosis of surviving a year, perhaps three. But she knows that her condition is incurable - a double mastectomy and chemotherapy and radiation have failed to stop the spread of the cancer. Her treatment now is about prolonging her life and and ensuring she has a quality of life.
''You go through a massive process of grief when you first get diagnosed and after a while you come to terms with it, you become less paralysed and able to live a bit more,'' she said.
She and her husband Mike Johnson (he took her name when they married) do not want to expose their children just yet to the trauma of the reality of her condition. ''They know that some people die from cancer but they are being told basically that I'm taking all my medication and going to the doctor and doing everything I can to get better,'' she said.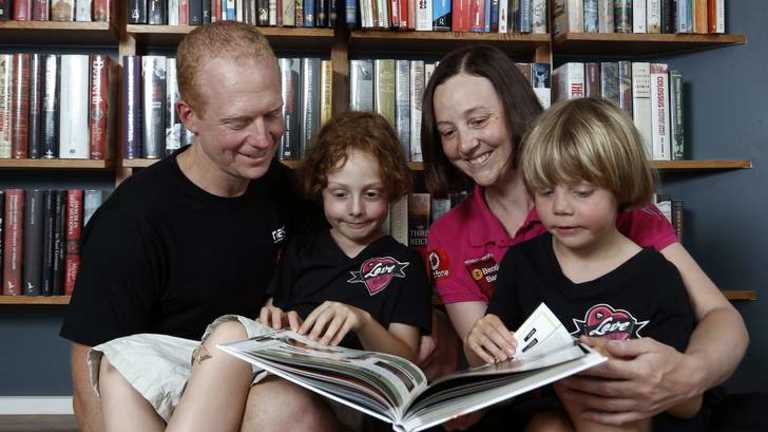 ''But when it gets closer to the time when I start to deteriorate more, then we'll start to introduce the fact that mummy won't be coming home.''
In the meantime, her brother Samuel Johnson, the actor, has been undertaking a massive expression of love for his sister.
He left Melbourne in February this year to ride 15,000 kilometres around Australia on a unicycle, with the aim of raising $1 million for breast cancer research, increasing awareness of the disease, especially early detection, and breaking the Guinness World Record for the longest journey on a unicycle (the existing record set in the United States is 14,686 kilometres).
He is very close to making it. He has so far raised $989,435 and has travelled more than 12,000 kilometres.
Mrs Johnson said the epic journey, now known as the Love Your Sister campaign, started as ''a drunken dare'' to her brother.
''He asked me what I wanted to do before I died and I said I wanted to spread awareness to prevent other mums from having to go through this and other kids having to say goodbye to their mums,'' she said.
The sister and brother bonded early after their mother committed suicide when Connie was just four and Samuel three. They started a new school almost every year as their father, a historian, moved from location to location to write.
''We were like all siblings. Behind closed doors we fought like cats and dogs but if anyone said something bad about Sam, I'd jump to his defence,'' she said.
Connie and Mike Johnson have lived in Canberra since 2001 and cherish its beauty, ease of living and supportive community.
Now Canberra is contributing to the fund-raising effort, with a big charity dinner next month, which Connie and Samuel will attend, coinciding with his arrival on the unicycle into the national capital.
The One Wheel Action Gala on December 12 at Rydges Lakeside will benefit both Love Your Sister and local outfit The Cancer Support Group. It is being co-hosted by the Australian Unicycle Society before the Asia Pacific Unicycle Championships being held in Canberra from December 12 to 16.
For tickets and more information on the dinner go to http://onewheelactiongala.webs.com/