Redistribution consultation begins for third ACT federal seat
Canberra's two existing federal electorates will see significant boundary changes as a third seat is created, the Australian Electoral Commission said on Wednesday.
Members of the public have be called on to give their views on the carve-up, including the names and geographical boundaries for the three seats to be created in time for the next federal election.
Australian Electoral Commissioner and chair of the ACT redistribution committee Tom Rogers said public suggestions would be accepted until November 24, with the redistribution process expected to be completed by July.
The new seat is being created on the back of Canberra's nation-leading population growth figures released in June, coming as the House of Representatives grows by one seat to 151 members from the next poll.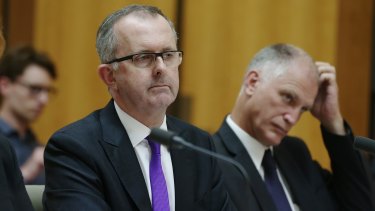 Victoria will add one new federal electorate to have 38 seats, and South Australia will drop from 11 seats to 10.
"The increase in the ACT's entitlement from two to three members of parliament means there will be significant boundary changes to ensure all divisions meet strict numerical criteria," Mr Rogers said.
"In addition to numerical requirements, the committee will consider communities of interest, means of travel and physical features of proposed divisions."
Mr Rogers said suggestions could refer to proposed names of electoral divisions, their geographical boundaries or a combination of both elements.
All suggestions will be available for public inspection from November 27, with the public then given the chance to respond in written comments until December 8.
ABC election analyst Antony Green has predicted shadow assistant treasurer Andrew Leigh's seat of Fenner will be pushed north in the redistribution, with Gai Brodtmann's seat of Canberra centring on Lake Burley Griffin.
He said the new third seat would likely take in Tuggeranong, and could be named Namadgi, after the third ACT seat created in 1994 and abolished in 1997.
Population data from December showed the capital grew 11.2 per cent in five years to 2016, adding an extra 40,000 new residents and bringing the ACT's population to 406,403 people.
Non-binding guidelines for the naming of federal electorates suggest they be named for prominent Australians who have died after giving outstanding service to the nation. In naming new divisions, the commission favours the names of former prime ministers and Indigenous names, while names of geographical features can also be considered.
Tom McIlroy is a political reporter for The Australian Financial Review in the federal press gallery at Parliament House.