Release Civic skyline from blandness: city planner
Civic should be released from the blandness of uniform building heights to allow it to develop a more interesting skyline, according to a city planner.
As well, there are plaudits for the audacity of NewActon in defying the rules against brightening facades.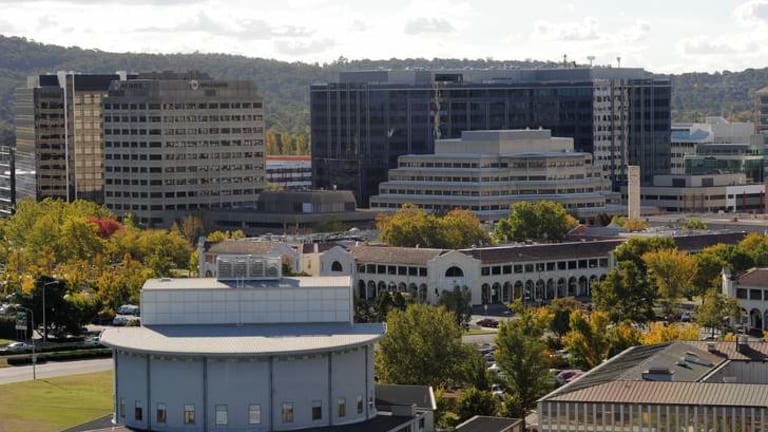 "It's beyond belief they're all the same height," architect Roger Pegrum says of Civic's buildings.
"If all the buildings are the same height and they're all glass, where's the character and what's the difference?"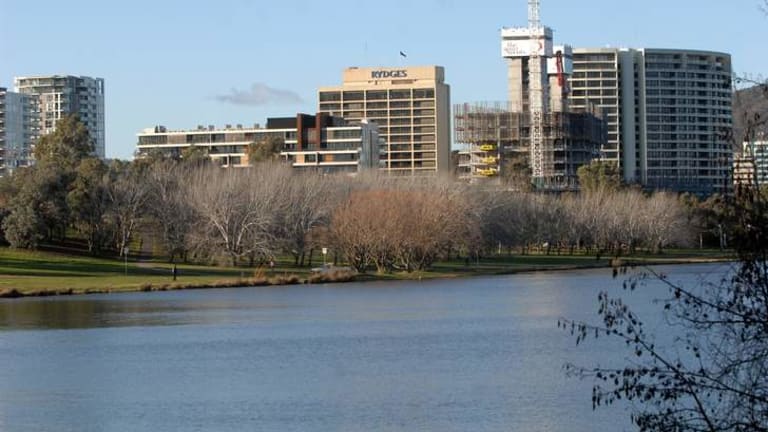 Mr Pegrum calls for city officials and developers to have the "guts" to design "significant" building for the centre of the national capital.
He speaks out in Forum on the future of Civic, in a debate following the damaging fire in the Sydney Building.
"[NewActon] has got artworks dripping down the sides of buildings – theoretically that shouldn't be allowed but this gives a life to the buildings," he says.
"Maybe some buildings need a fluorescent facade, maybe some buildings need a solidity and others need some transparency."
Architect Jack Kershaw believes it is time to reconsider the future of the Sydney and Melbourne buildings. He suggests the two buildings are not doing justice to their plum sites.
"I think if you ask anybody [about the buildings], they'll say, oh yes they're quite good, they're okay, but nobody will rave about the architecture," he says.
"Had Walter Burley Griffin been permitted to dso something there, I believe we would have had a much better result."
Manny Notaras, chairman of Canberra CBD Ltd, is a strong defender of the Sydney and Melbourne buildings.
"There's no danger the Sydney and Melbourne Buildings will be pulled down – our primary concern is that the buildings get restored back to what they were," he says.
Several proposals for redevelopment in Civic have been released recently – for the ageing ABC flats in Cooyong Street, for the now-closed Braddon Club and for a $170 million office development next to Veterans Park.
An updated City Plan is about to be released by the ACT Government.
The draft City Plan has a hotel sited in the current car park opposite the Melbourne Building and a City Exposition building in the car park opposite the Sydney Building, with development on the northern slopes of City Hill, including new buildings for the Supreme Court and Legislative Assembly.
More than 15,000 people who had their say when the draft was released late last year made it clear they want the centre of Canberra to be less about traffic and cars and more about walkable connections across it and to Lake Burley Griffin.

Ross Peake is a senior reporter for The Canberra Times
Morning & Afternoon Newsletter
Delivered Mon–Fri.