Roo cull is based on wrong stats: opponents
The ACT government has based plans to slaughter almost 1500 eastern grey kangaroos on dodgy figures, according to animal rights activists.
The legal battle for the lives of many of the territory's kangaroos began in the ACT Administrative Appeals Tribunal on Monday, with the activists fighting to stop a planned cull.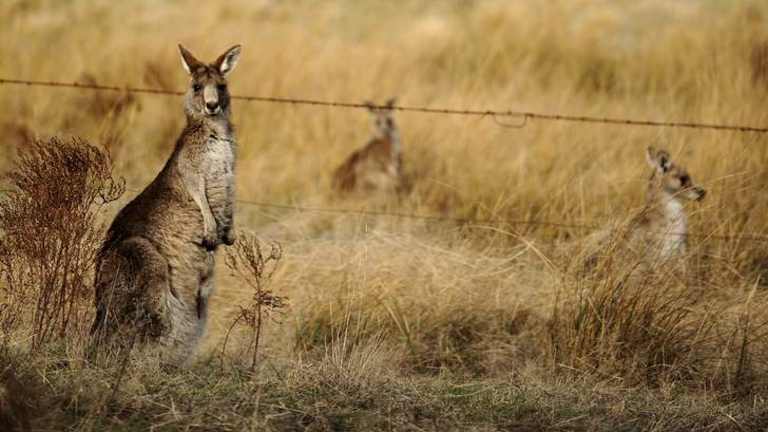 The protesters claim figures on kangaroo numbers used by the government to justify population management were grossly exaggerated.
But the government wants to press ahead, having already spent $190,000 this year to maintain populations so as to preserve endangered ecosystems and to minimise the impact of overgrazing by an overpopulation of kangaroos.
The government had arranged to cull 1455 eastern grey kangaroos at seven ACT nature reserves across Canberra last month.
The cull was publicly announced early last month, just days before it was to begin.
But those plans were frozen after the protesters won a last-minute stay, with the Victorian-based Australian Society for Kangaroos successfully scrambling to have the seven cull licences postponed.
The group has asked the tribunal to overturn the ACT Conservator of Flora and Fauna's decision to grant permission for the mass killings.
The two-day hearing began with claims that the government's kangaroo population figures were inflated.
The group's expert witness, Raymond Mjadwesch, questioned the methodology used to count the number of kangaroos at each site.
Mr Mjadwesch also said growth and mortality rates had been incorrectly applied, and argued the government had overestimated the number and density of animals.
But the government argued that Mr Mjadwesch did not have the expertise or data to adequately challenge the territory's findings.
The tribunal heard the activists' figures had been gathered by a group of volunteers who had been briefed by Mr Mjadwesch beforehand.
He then conducted the calculations from his Bathurst office.
Mr Mjadwesch did not supervise or take part in the counting and he admitted that he had visited the proposed sites for the first time only on Sunday.
The tribunal also heard Mr Mjadwesch had been offered the chance to attend a government count as a "critical observer" but had declined the invitation.
Win or lose, the activists have likely already saved the lives of countless kangaroos due to the government's strict time frame.
Government solicitors, at last month's hearing, said the cull was expected to take two shooters up to eight weeks to complete
But a deadline of July 31 had been set with regard to the availability of the contract shooters, public safety and the most appropriate period in the life cycle of kangaroos for culling.
The government said it tried to conduct culling in the nominated as fewer people were expected to be in the reserves during the coldest, darkest months.
The hearing continues on Tuesday.