If Dyson Heydon, whose entire career has been spent in academia and on the bench, is ignorant of the slang phrase "the jig's up", his final report as royal commissioner into trade union governance and corruption is the legal equivalent thereof. The six volumes are a compendium of wilful trade union misconduct and hard-core corruption made all the more damning, he says, for the fact that they are "widespread" and "deep-seated". Not only that, but "a huge amount of the testimony given in hearings [was] false to the knowledge of the witnesses".
In response, Mr Heydon has referred more than 40 individuals and organisations (not all of them unions, either) to authorities for investigation on suspicion of having committed perjury, blackmail or bribery, made threats of violence, obtained property and financial disadvantage by deception, or breached fiduciary duties. And he has made 79 recommendations which, among other things, will impose rigorous new governance, procedural and accountability requirements on unions. New powers will be conferred on existing regulators (like Fair Work Building and Construction) to ensure compliance. A new body (the Registered Organisations Commission) with information-gathering and investigative powers will ensure, among other things, that union officials or employees are "fit and proper persons" and of good character. Those failing to abide by these new requirements will be liable to substantial fines or prison sentences.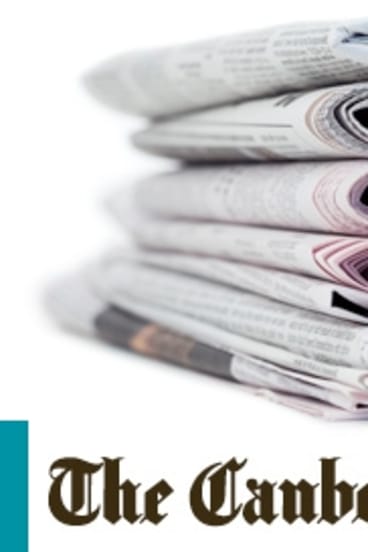 In what employer and business groups will hail as long-overdue reforms, Mr Heydon has recommended the unions' right of entry to workplaces be curtailed, that officials be forbidden from using the property or resources of a union "to help a candidate in an election for office in any registered organisation or branch", and that employees be given the freedom to choose their superannuation fund and not be railroaded into union-supervised industry funds.
Despite, or perhaps because of his forceful language and unequivocal recommendations, the unions have rejected the findings outright. Indeed, ACTU secretary Dave Oliver has gone as far as denying that "thugs and bullies" are involved in the union movement – a quite remarkable assessment given the number of union officials who've been fined, censured or jailed for plundering union funds for personal gain or for career advancement.
It is a constant union refrain that Tony Abbott initiated the inquiry nearly two years ago to discredit and smear them and their political wing, the Labor Party. The former prime minister is no union luvvie, but any disinterested observer would conclude there was ample evidence of union wrong-doing beforehand to justify an investigation – and that Mr Heydon appears to have uncovered the true extent and scale of this activity.
Prime Minister Malcolm Turnbull is correct in arguing that the unions should support Mr Heydon's recommendations or risk continuing their slide into irrelevance – if knowing full that reform will be resisted strenuously. As tempting as it might be for the Coalition to let the unions hang themselves, the cost of the damage some have inflicted (on workers and the economy more generally) demands a quick response to this inquiry.
Morning & Afternoon Newsletter
Delivered Mon–Fri.