RSL must remain relevant, new secretary says
The outgoing ACT RSL president has been selected to be the next national secretary of the veterans' organisation, and will use the role to push for a renewed focus on attracting and involving younger soldiers in the league.
John King was announced as the new national secretary on Thursday morning, replacing 20-year RSL member Derek Robson, who left the position earlier in February.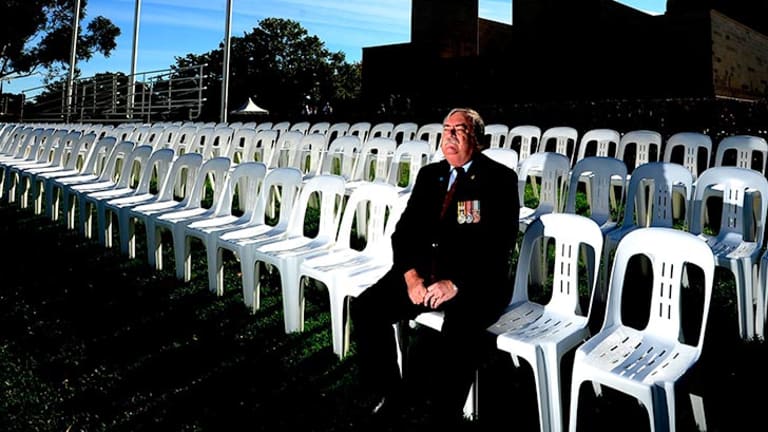 Mr King said he was asked to fill the national position for an interim period on an honorary basis.
"I did feel it was definitely an honour to be asked if I would take on this role. Never in my wildest dreams would I have thought I was a candidate for this," Mr King said.
Mr King, 62, is currently president of the ACT branch, however will step down in June after serving the maximum allowed four years in the role.
He said one of the challenges facing the RSL was ensuring it remains relevant for all its members, which included not just getting new members in, but also involving them in forming the direction of the organisation.
"The younger we get members into the RSL, the better off us oldies are. We have to be in a position to hand over the reins to younger people at some point," Mr King said.
"The biggest issue is understanding the younger members of the defence force, and what is it they need, and is they see the RSL and the league will do for them, or can do for them in the future.
"I guess it is exposing the RSL to these people and showing them the relevancy of what the RSL does."
Mr King said the nature of Australia's armed services has changed significantly over the past few decades, and on a personal level, he would like to see more young members serving on the RSL executive.
"If I walk back into uniform tomorrow, I would say this is a different army to what I was in. Different ideals, different ways of doing business – I guess then I would understand why some of these young people have a different point of view," Mr King said.
"My view is they should assist the RSL, so to speak, in helping us understand what it is the current serving member and the younger ex-service member feels is relevant."
Mr King joined the army as a national serviceman about 41 years ago, and chose to stay on in the armed services full time for 22 years, before leaving full time service for the Army Reserve after the first Gulf War. He achieved the rank of Major before retiring to concentrate on his work with the RSL.
He has been a member of the RSL since 1975. He also currently serves as chairman of Morshead Home for Veterans and Aged Persons in Canberra, and as chairman of the ACT government Veterans Advisory Council.
Morning & Afternoon Newsletter
Delivered Mon–Fri.