School soft drink ban backlash
Chief Minister Katy Gallagher is unfazed by criticism from food industry groups of a decision to ban sugary drinks in ACT schools.
The ACT government has also foreshadowed that public hospitals and government workplaces could be the next target for strict anti-obesity measures.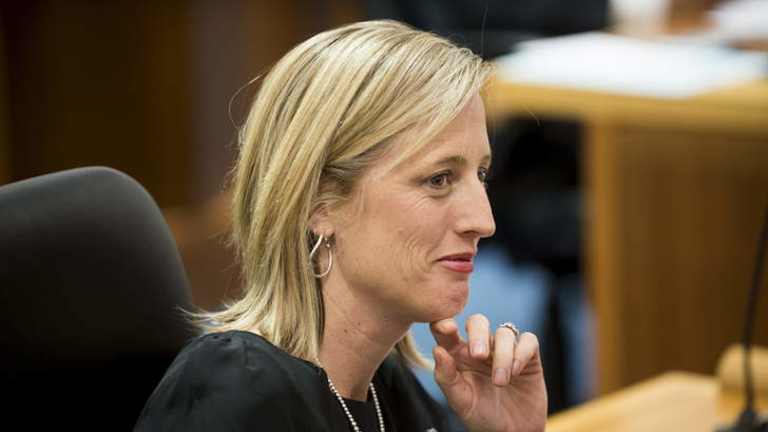 Some industry groups, including Fruit Juice Australia, are calling for "rational debate" after the government announced on Friday that the sale of all sugary drinks would be banned in ACT government schools by the end of this year.
Vending machines that sell soft drinks and other sugary beverages will be banned by the end of this term.
Ms Gallagher said on Friday that it was necessary to bring forward a five-year phase out of sugary drinks as "the evidence was very clear" that soft drinks were contributing to climbing levels of childhood obesity.
"I've had some negative commentary this morning," Ms Gallagher said.
"But that's not unexpected.
"When you take a decision like this without going through endless consultation with industry you will get that negative pushback.
"The evidence for us is very clear – we've got to make this decision."
Ms Gallagher said the policy would make water and low fat milk the "drinks of choice" in Canberra schools.
The new rules will use a graded "traffic light" system which may permit some juices that are 99 per cent fruit and sold in small quantities.
Flavoured milk will also be banned.
Ms Gallagher said other facilities under ACT government control would be the next target.
"We've also got government workplaces, we've got hospitals, we've got places like that where we need to have a look at how we remove those items from those places," she said.
"In areas where we have control, they're our facilities, our workplaces, they're kids coming to our schools, then I think we should take a very firm message out…that we are on the way to getting rid of them."
The territory's Labor government has toughened its stance since the 2012 election campaign, when ACT Labor vowed to phase out sugary drinks in primary schools by 2017 by offering incentives for primary schools that agreed to stop selling fruit juice and soft drink.
At the time, Ms Gallagher said the government would not impose a blanket ban on the sale of fruit juice, soft drink and other sugary drinks.
But last year, Council of Australian Governments data showed the percentage of Canberrans who were overweight or obese had reached a record high of 63 per cent.
The proportion of children who were overweight or obese had climbed to 25 per cent.
In October, the government published a controversial ''zero growth'' discussion paper which toughened its stance by suggesting junk-food-free supermarket check-outs and regulation of the sale of sugary drinks to stop Canberrans from getting fatter.
Fruit Juice Australia chief executive Geoff Parker called for more nuanced debate about the issue.
"This is a disappointing and simplistic approach that does not consider the real issue which is about ensuring a balance between physical activity and what a child is consuming in the context of their entire diet."