Scouts honour the big cheese
If there's a little bit of awe on the happy faces of those surrounding the elderly, snowy-moustached gentleman in shorts at the centre of this photograph from 1931 it is because he is not just any old distinguished visitor to our infant city. He is the living, legendary founder of an empire-wide (and destined to be worldwide) movement.
It is Robert Baden-Powell (1857-1941), the founder of the Scout movement, at the Canberra Scout Hall at the corner of National Circuit and Blackall Street, Riverside (Barton).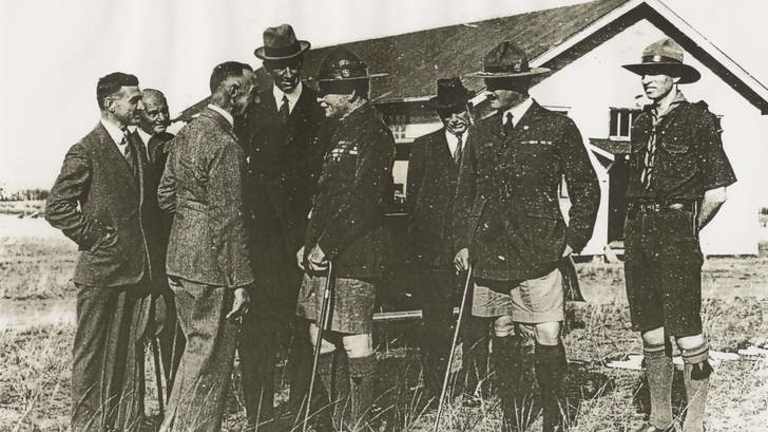 No analogy quite fits this unique occasion perfectly but having this grand old person among them in the flesh must have been, for everyone involved in Canberra Scouting, a bit how it would feel for Canberra's Catholics to be visited by the Pope.
Our excuse for having Baden-Powell on our page is that there is an important ACT Scouting anniversary coming up that local Scouts have sought our help with.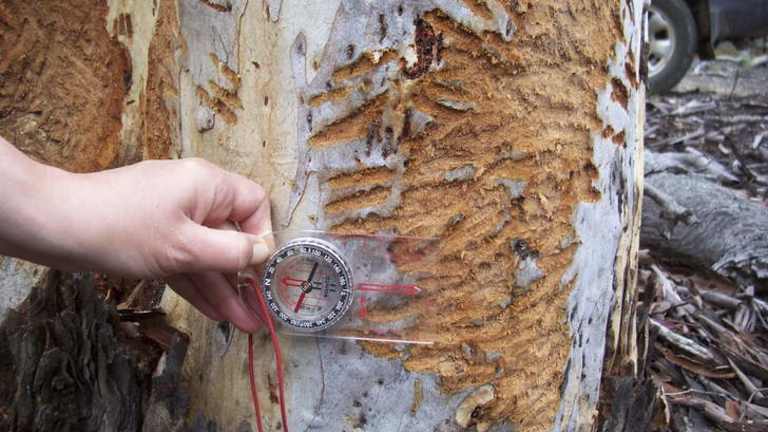 ''In November,'' George Wilson advises, ''it will be be 50 years since the Latrobe Park Scout Hall was opened by Governor-General Lord De L'isle. He arrived with a black armband because John F. Kennedy had been assassinated the previous day.
''We are planning a 'Back to Latrobe' day on Sunday 24th of November. We intend to have a park party, a barbecue and a general get-together and displays of Scouting activities, starting with lunch and going through into the evening with music.''
That party will also celebrate the 10th anniversary of the creation of Air Scouts Canberra, custodians of the sacred relic of a Baden-Powell walking stick, perhaps the one on which he is leaning in this photograph.
Wilson asks for anyone with Canberra Scouting memories, historical information and memorabilia to contact him, pronto, through www.airscouts.com.au with a view to contributing to November's wholesome orgy.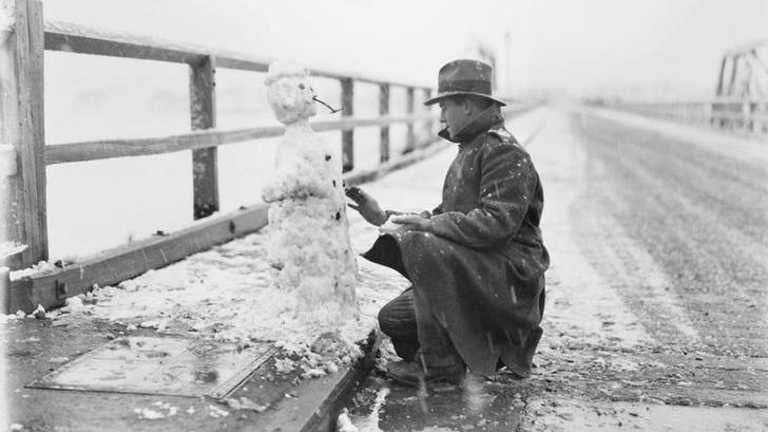 Canberra was lucky to have a cameo appearance by Baden-Powell. A gruelling tour of the Antipodes had been arranged for him but Lady Baden-Powell put her foot down. ''My husband is sound in wind and limb but he is no longer young,'' she said. ''He will crock up if he has more than one engagement a day.''
Engagements were duly whittled and a disappointed Tasmania and Queensland were chopped entirely from the itinerary but of course the fabled national capital was then, as now, a must-visit destination.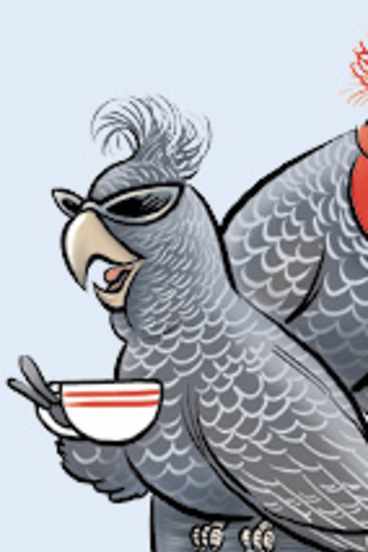 Koala marks of mystery
We may have imagined that our part of the world is rather koala-less, but as reported last week there are koalas living on the Monaro. Some of them are in spots not that far from the places we city fun-seekers beetle through on our way to the snow or the far South Coast seaside.
The NSW Office of Environment and Heritage is conducting a koala survey over six weeks to the east and north-east of Cooma.
The OEH gave us a galaxy of Monaro koala pictures but one of the pictures wasn't of the dear beasts but of some startling marks that koalas had made on a tree trunk. We didn't know koalas did that.
No, the OEH koala recovery co-ordinator for south-east NSW, Chris Allen, tells us excitedly, no one knew. Until these marks, reported by landowners six or seven years ago, were recently investigated using remote-sensitive cameras (showing that, yes, koalas were doing it) no one had ever known koalas anywhere in Australia to do such a thing.
This particular remote population (the closest human civilisation to them is quaint Bredbo) is the only one on earth known to do it. Yes, all koalas do some bark chewing, but these Bredbo bailiwick koalas are the only ones known to do it ''so systematically, so extensively'' and, as we can see, so photogenically.
''It's a fascinating behaviour,'' Allen says, going on to rejoice about how exciting it's been to find that these not-well-understood animals have yet another behaviour to mystify us with.
We don't know for sure, he emphasises, but it may be that something in the bark (they only sink their teeth into one tree species, Eucalyptus mannifera, commonly known as brittle gum) ''may be an important digestive aid for females while they're feeding young''.
We know females with clinging youngsters are doing some of the chewing. And the moisture in the bark may be important because ''it's quite dry where they are''.
Let it snow, let it snow, let it snow
The infallible Bureau of Meteorology has tantalised Canberra with the magic words ''a chance of snow showers'' for Tuesday.
What a treat it would be, in our centenary year, to see our city flatteringly upholstered with snow the way it often was in the olden days. Canberrans, if we wish hard enough we can make it happen.
Citizens certainly can influence their city's weather. Oscar Wilde diagnosed that London's many thick fogs were generated by massed Londoners' gloomy personalities.
Here, courtesy of the National Archives of Australia and to help us wish for snows like Canberra used to have, is William Mildenhall's photo taken on Billabong Bridge, Commonwealth Avenue, in 1929.