Search for dog that attacked Canberra Jack Russell, Evie in Narrabundah
A Canberra woman has been left shaken after her Jack Russell was mauled to death last week.
The 67-year-old, who wished to remain anonymous, told The Canberra Times she was walking her 11-year-old dog, Evie, in Narrabundah on November 14 just after 4pm when a "huge white dog" appeared out of nowhere.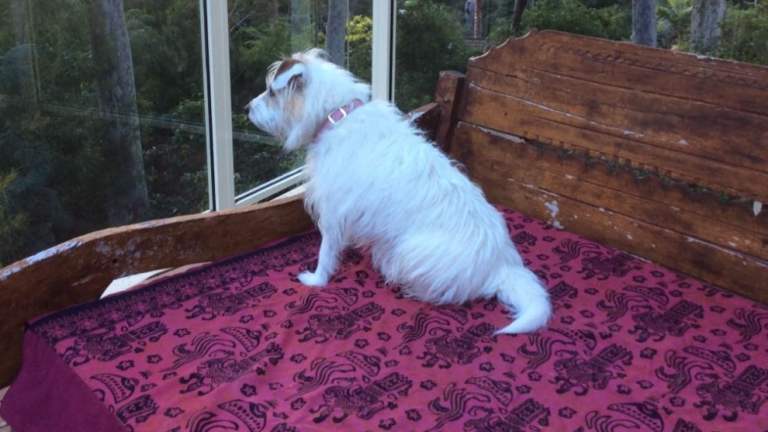 "I was walking Evie and there was nobody around and suddenly this dog appeared and grabbed Evie by the neck," she said.
"It attacked her viciously and I was completely defenceless...I was on my own.
"I was screaming and so was my dog. Within a minute, the owner appeared and grabbed his dog."
She said once the white dog, which she believed to be a Bull Arab, let Evie go she picked her up and rushed her to the vet.
"Evie was semi-conscious and bleeding profusely from a huge gash on her side.
"I just left without even speaking to the owner of the dog that attacked her because I had to get her to the vet, but it's something that I regret, not talking to the owner."
Evie was stabilised overnight but the next morning died of her injuries.
Dog attacks in Canberra this year
Han Nguyen reports on property for The Canberra Times. She joined the Times in 2017 after working as a breaking news reporter at The Sydney Morning Herald.