Seeing Machines: Company changes into top gear as its driver fatigue monitor takes off
No one is asleep at the wheel at the Canberra-based technology company Seeing Machines. The award-winning maker of a driver fatigue monitoring system is signing a deal with a leading European coach company.
The deal which will put their potentially life-saving computers into 20 Royal Beuk vehicles, comes a month after the company raised the equivalent of more than $25 million from investors in a capital grab on the London Stock Exchange.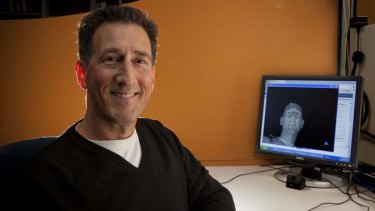 Seeing Machines chief executive Ken Kroeger said the company's first deal with a coach fleet operator was part of global moves to commercialise their technology across a range of transport fields.
"The big advantage of the larger intake of capital is that it allows us to move into those other segments that would have taken us longer - commercial transport, aviation and private passenger cars," Mr Kroeger said. "In the next six months we'll be announcing a number of large commercial road transport pilot programs with carriers in Australia, Europe and North America."
The Seeing Machines' driver sensor technology uses cameras and small infrared lights to monitor facial behaviour, including eyelid movements and head angle to observe when a driver may be distracted or having a microsleep.
Signs of either can lead to an alert sounding in the cabin and, when set up, allow direct intervention from a central control manager.
Royal Beuk runs luxury coaches across Europe and Mr Kroeger said he hoped the Dutch company would extend the units to its full fleet of 85 coaches after a nine-month evaluation period.
Seeing Machines, founded in 1997 within the Australian National University after the creation of a computer algorithm, has had a boom 18 months. The acceptance £15 million ($25.6 million) from investors in a single week in early November came after the company posted revenues of $12.7 million last financial year, up from $7.8 million.
The Braddon company's revenue growth was driven largely by an 84 per cent rise in income from the company's Driver Safety Solutions business unit.
Mr Kroeger said the investor response was far better than expected, and would allow the company to more quickly expand beyond its commercial base targeted at mining trucks and highlighted by its major strategic agreement with Caterpillar in May. "It really just catapults us onto a world stage - Caterpillar was the first step - and with this capital it really just positions us for continued success," he said.
The company employs about 40 people in Canberra and a dozen between its Tucson, Arizona and San Francisco offices. It now exports to 13 countries, and was recognised with an ACT Chief Minister's Export Award in September.