Just when you may have thought the High Court s44 saga couldn't get any stranger, along comes One Nation and Pauline Hanson.
Australia's queen of the political comeback has just become the first party leader in the history of Australian democracy to try to use tax payer's money to unseat a successful candidate of her own making.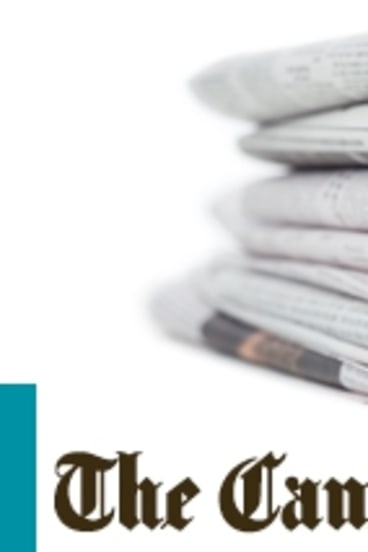 The individual in question is, of course, the newly minted Queensland independent senator, Fraser Anning.
Senator Anning was cast into the Upper House following the High Court's ruling One Nation's Malcolm Roberts had been a British citizen at the time he nominated for the senate in the 2016 Federal election.
Senator Hanson was reluctant to refer Roberts to the High Court sitting as the Court of Disputed Returns last year.
This was despite the fact a strong case had been presented against him and he had persistently failed to produce the documents he claimed would clear his name.
It was a far cry from Senator Hanson's almost statesperson-like performance in November 2016 when then Western Australian senator, Rod Culleton, was referred to the High Court over his eligibility.
In his case the referral stemmed from a conviction, later annulled, for a crime carrying a sentence of at least one year.
The High Court subsequently ruled against Culleton who was then replaced as One Nation's fourth senator by his brother-in-law, Peter Georgiou, early last year.
Commenting on Culleton's case in November, 2016, Ms Hanson said she had to back the referral as "a matter of integrity".
While she and her colleagues supported the embattled Senator, she was determined to take the moral high ground.
"We have seen on too many occasions politicians... who have not been accountable to the Australian people and I will not stand here and be of the same ilk," she said.
That position is very hard to reconcile with her recent determination to use a High Court investigation, funded by the Australian tax payers, to throw her recalcitrant former Qld colleague under a bus.
That desire stems from the very bitter falling out that occurred between Senator Anning, his leader, and One Nation even before he took his seat.
This culminated in Senator Anning's decision to sit as an independent. He was escorted into the chamber for the first time by Australian Conservatives senator, Cory Bernardi.
Ms Hanson and One Nation, who were more than happy with Senator Anning when he was in their corner, now say he should be ejected from the Upper House as an undischarged bankrupt.
The saga is increasingly taking on the appearance of a political witch hunt, one where the good of the voting public appears to be of secondary concern. Those who had been hoping the new year would bring an end to an unedifying chapter in the parliament's history may be in for disappointment.
Morning & Afternoon Newsletter
Delivered Mon–Fri.