Severe asthmatic among family of seven living in ACT housing mould-infested house, another sleeping in dining room
A family of seven, including a severe asthmatic, is living in a mould-infested ACT government house, which has forced one daughter to sleep in the dining room.
The musty-smelling fungus is eating away at floorboards, sticking to windows and growing on the ceiling and walls.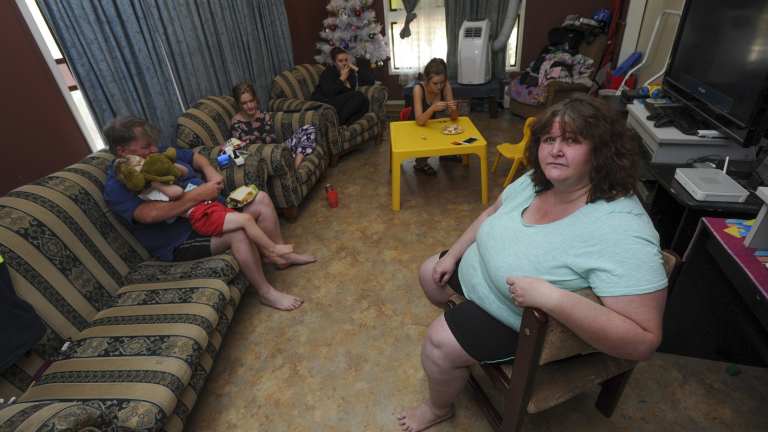 The mother, Veronica Muller, said the state of the Stirling home had affected her family's health and caused her 14-year-old daughter Hannah to miss school.
"My children are getting sick, and my daughter has trips to hospital in the ambulance because of her asthma attacks from the room she's in," Mrs Muller said.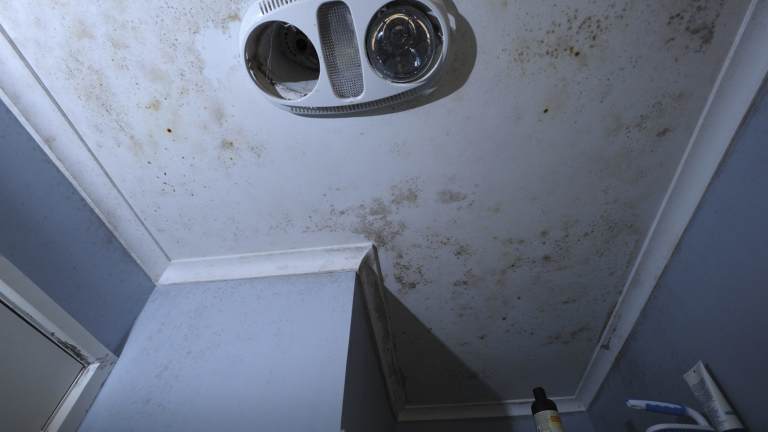 Hannah said she felt the contamination in her lungs.
"I can tell that I'm breathing really bad stuff and I can't go to school when I'm on asthma because I'm on too many Ventolin puffers and I get really shaky."
Since receiving the first complaint in 2008, the ACT's Department of Community Services has tried to repair the house by treating parts of it with mould-preventative paint and installing grates to prevent dampness, but the problem persisted.
Mrs Muller, who lives in the house with her husband, John, and five children, said she had also repeatedly cleaned the mould but water continued to seep through from under the house.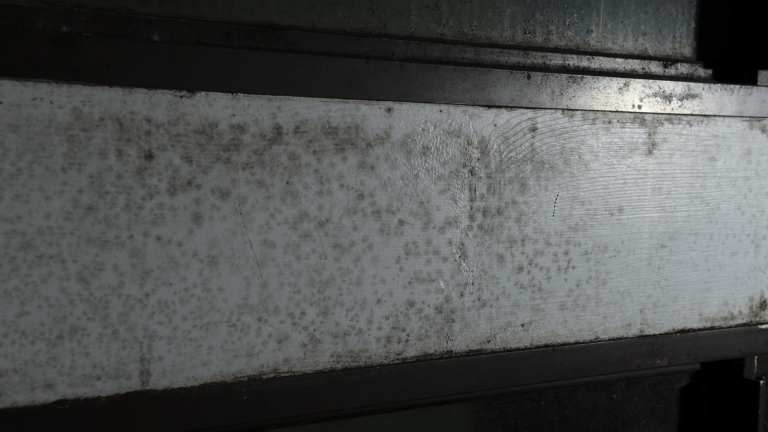 "They told me it's my fault and that I should just air the house out more," she said.
"We have used everything they said to get rid of it and it is still happening. I'm doing everything humanly possible as a parent to keep my kids healthy and I'm worried about my children."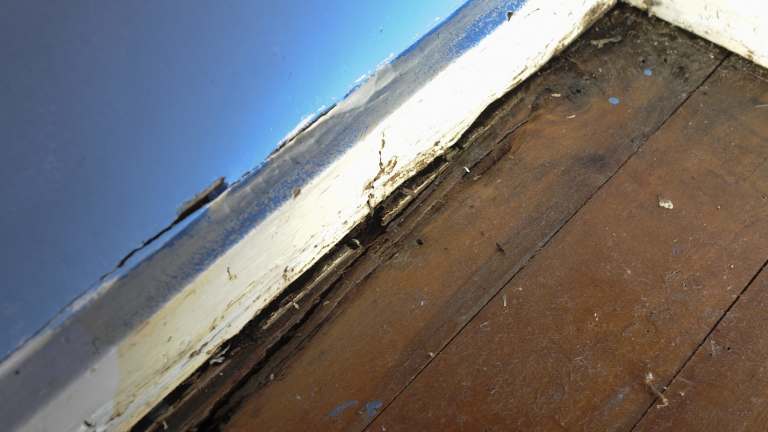 The government approved the family for high-needs housing in 2010, on the basis they needed a larger house.
Her eldest daughter Taylar sleeps in the dining room and the family eats their meals in the lounge room.
"The government said I couldn't have my three-year-old son [Liam] in my room, so I had to move him into his own room and put my daughter in the dining room," Mrs Muller said.
"I can guarantee you that not one of them would let their child sleep in a dining room."
Mrs Muller said she sent the government several letters from a psychologist explaining that one of her children must have her own room, as well as letters from her GP outlining the health risks of mould, particularly for asthmatic people.
She said their response was always to "send another letter" and that "they are doing everything they can".
A spokesman for the Community Services Directorate said it had been notified of the mould four times since December 2008 and had responded to every request.
"As the remediation works had been undertaken in 2011, the tenant was provided advice on basic measures and asked to report back through the Spotless call centre if the problem persisted," the spokesman said.
"The housing manager also provided the tenant with a fact sheet on how to manage mould, which is a common problem in the ACT, particularly in the winter.
"We encourage all tenants to be involved in home maintenance."
Commenting on the family's health concerns relating to the mould, the spokesman said the family had been approved for high needs housing, but did not address the asthma.
Community Service's website says 427 people are on the ACT's high-needs transfer list, with an average waiting time of three years to be moved into a new home.
Clare Sibthorpe is a reporter for The Canberra Times