'Severe' pollen season causes increase of serious allergy cases at Canberra Hospital
The number of serious cases of pollen allergies and hayfever presented to Canberra emergency departments has increased over the past year.
It comes as Canberra's Pollen Count monitoring service is extending its operation for the first time due to increased pollen levels in the capital.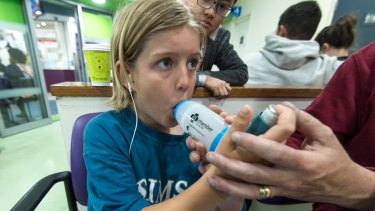 There were 1615 cases of hayfever, pollen allergies and asthma at ACT emergency rooms between November 30, 2015 and November 29 this year, up from 1550 the previous year.
The figures from ACT Health also show the number of cases in November, 2016 were nearly double that of November, 2015, rising from 148 last year to 213.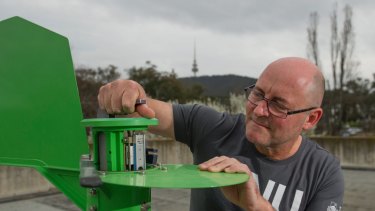 Professor Simon Haberle from Canberra Pollen Count said 2016 has been a particularly severe year for allergy sufferers in the ACT.
"We had at least six days of high or very high pollen, which is a reasonable number," he said.
"There's been a really strong indicator this year that lots of people have had strong reactions including hayfever and asthma."
While pollen monitoring services are normally in operation until the end of spring, Canberra Pollen Count is extending its service from December to March.
Professor Haberle said the dry summer forecasted for Canberra will see pollen levels remain high for the months to come.
"The dry period will see strong north-westerly and north-easterly winds bring pollen off the paddocks, so we expect the season to continue," he said.
"There's a secondary peak of grass pollen that happens in January and February that we've known about but we haven't monitored before."
Canberra Hospital senior respiratory physician Dr Mark Hurwitz said while spring was over, allergy sufferers were still at risk.
"People often think that once spring is over, hayfever is over, and that's not true. Symptoms can be exacerbated afterwards," he sad.
The wetter than average start to spring in Canberra saw the pollen season delayed, before levels picked up in October and November.
The highest pollen count of the season came on November 20, with conditions similar to the thunderstorm asthma event in Victoria which killed eight people.
Thunderstorm asthma is when storms cause pollen to absorb moisture before bursting, becoming small enough to be inhaled.
"There might've been a mini thunderstorm asthma event on that day, which generated significant responses from emergency crews," Professor Haberle said.
"These things are rare and unpredictable because we don't know the root cause of thunderstorm asthma. Not all thunderstorm events trigger thunderstorm asthma, but there's some factor [that causes it] that we don't know about."
Professor Haberle said Canberra experiences higher pollen levels than other capital cities due to it not being on the coast.
While Sydney, Melbourne and Brisbane experience high levels of pollen, the effect on allergy sufferers is lessened due to sea breezes.
A spokeswoman for ACT Health said while emergency departments are for serious cases of hayfever or asthma caused by pollen, minor illnesses can be treated at walk-in centres at Belconnen or Tuggeranong Community Health Centres.
Andrew Brown is a journalist at the Sunday Canberra Times. Andrew has worked at the Canberra Times since 2016.