Siege accused lucky not to have been shot, court told
A Canberra retiree accused of throwing a blazing "Molotov bomb" at tactical police and threatening officers with knives during a six-hour New Year's Eve siege has been released on bail.
A court has heard police tried to subdue an intoxicated Donald Wayne Williams with capsicum spray and bean-bag rounds after a domestic dispute at his Macgregor home.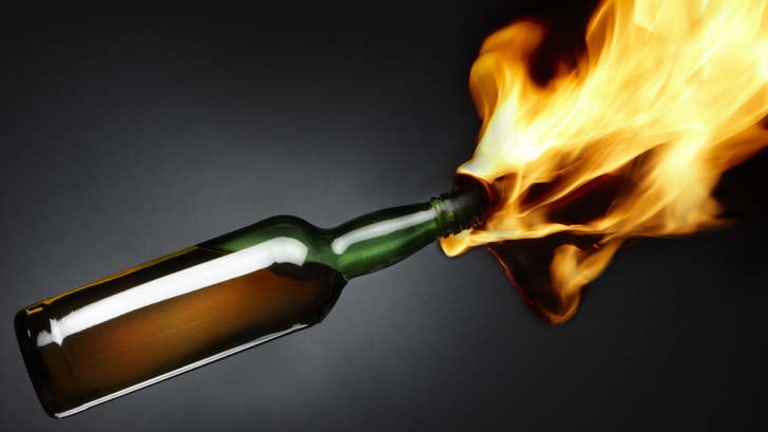 Williams, 66, faced the ACT Magistrates Court on Wednesday charged with assaulting two family members and possessing an offensive weapon with intent, specifically a kitchen knife. When the alleged incident unfolded on Monday he was already due to be summonsed to appear on a drink-driving charge from October.
The prosecution said Williams tied up significant police resources and came very close to being shot.
Police say he became aggressive towards family members at a New Year's Eve lunch after drinking up to a bottle and a half of red wine. The court heard Williams, who separated from his wife six months beforehand, was depressed and struggling to cope with his recent retirement.
It is alleged he assaulted his former partner after she tried to stop him drink-driving before crashing into the house as he drove out of the driveway. Witnesses would later tell police his actions were frightening, but out of character.
An officer told the court Williams called family repeatedly after leaving the house, threatening to kill them if they got police involved.
Police arrived at Williams' Macgregor home about 6pm, according to a statement of facts. It is alleged he brandished a 30 centimetre kitchen knife and threatened to kill police if they didn't leave, warning he would "cut their balls off and gut them" if they approached.
At one point during the siege it is alleged the defendant rushed at police but retreated inside after being hit with capsicum spray.
Tactical police and negotiators were called, but Williams warned he would kill any officers still on his property at midnight.
About 9.30 he walked to the back door holding "what appeared to be a lit Molotov bomb", according to the police document. "The defendant has then opened the sliding door and thrown the Molotov bomb at tactical police, forcing them to take defensive measures by firing bean bag rounds at the defendant, with nil success," police wrote.
Over the next couple of hours it is alleged Williams threw a meat cleaver and barbells at police. Officers entered the house about 12.30 and arrested him.
On Wednesday Williams' lawyer told magistrate Bernadette Boss his client's behaviour might have been influenced by medication, and the defendant intended to look into changing his script.
But prosecutor Anthony Williamson said Williams should remain in custody for a few weeks so a mental health assessment could be carried out to determine what risk the defendant posed to himself or others.
"Clearly something has gone wrong to have caused this," he said. "Until we get to the bottom of what's caused this the risk is too great, in my submission."
Dr Boss agreed to bail but ordered Williams to stay at home between 3pm and 9am, abstain from drinking and not contact his alleged victims.
The case is due back in court later this month.
Morning & Afternoon Newsletter
Delivered Mon–Fri.