Skiers join search for missing Canadian bushwalker at Kosciuszko
Police and volunteers have hit the Snowy Mountains in skis and on snow mobiles as the search for missing Canadian bushwalker Prabhdeep Srawn continues in the Kosciuszko National Park.
Mr Srawn, a Bond University law student, has not been seen since he parked his car in the Charlotte Pass village on Monday, May 13. The rental car was due to be returned on May 15.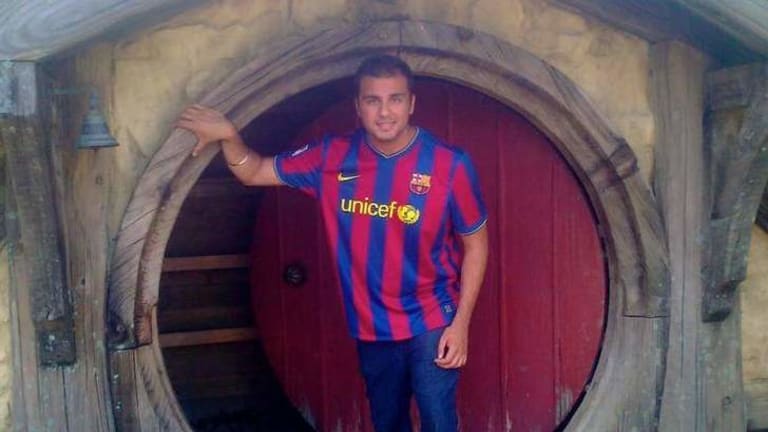 It is believed the 25-year-old intended to walk to Mount Kosciuszko and then to another unknown mountain nearby.
Officers from the National Parks and Wildlife Service are assisting police with the search, which also involves officers from the Alpine Operations Unit, Monaro Local Area Command and the missing persons unit.
Inspector Peter Rooney from Jindabyne Police said the police air wing had taken to the skies on Tuesday morning, aided by the Westpac rescue helicopter from Maroubra.
"We've got clear skies and great visibility up on the mountains," he said.
"For most of the week it's been fairly atrocious. There's been a number of days where there has been blizzard conditions. (On Monday) visibility was down to basically zero.
"No one has seen or heard of him since last Monday evening and in the area that he's been we don't know how equipped he is or how experienced he is in alpine trekking."
Parks and Wildlife staff had taken to the slopes on snow mobiles and skis, while police continued their search on snow mobiles and snow boots.
Inspector Rooney said SES volunteers were also joining the search on foot, but there had been no sign of Mr Srawn as yet.
"We have been getting from feedback on social media from people who have been on the mountains," he said.
"They've walked the track and not seen anybody."
Conditions in the mountains are forecast to be clear and cold on Tuesday, but Inspector Rooney warned they could quickly change.
Mr Srawn's parents and siblings were travelling to Jindabyne after learning of his disappearance on Friday.
A relative of Mr Srawn, Tej Sahota, told Fairfax Media that he was a master corporal in the Canadian Armed Forces and studying on the Gold Coast.
Dr Sahota said Srawn was originally from Hamilton, Ontario, and had been in Australia for two years.
Speaking from the United States, Dr Sahota said Mr Srawn was an Australia Defence Force reservist and had some bushwalking experience.
"He is a good kid, with no history of any troubles or drug issues of any kind," he said.
"It is not like him to go missing. He is experienced and very meticulous about timings."
His friends have taken to social media to help draw attention to Mr Srawn's disappearance, setting up a Facebook page titled "Help, Find Prabh Srawn - Missing Bushwalker" in the early hours of Tuesday.
The page has attracted more than 700 likes since being posted at about 2am.
Supporters have also posted videos, links and photos on sites such as YouTube and Flickr.
Coordinators of the Facebook page said there had been no updates on Mr Srawn's location as of 3am on Tuesday, but the search was expected to continue later in the morning.
"Stay patient, and remember to keep Prabh in your prayers," they posted.
Temperatures in the nearby Perisher Valley have remained close to zero for the past week, with the first snow of the season falling in the past two weeks.
The temperature fell to 0.1 degree overnight to Tuesday, while the apparent temperature plummeted to minus 6 degrees. The area also received almost 7mm of rain.
Morning & Afternoon Newsletter
Delivered Mon–Fri.