Skywhale will grow on you, says pilot
Canberrans should think again about the Skywhale, says the owner and pilot of the much-maligned Canberra centenary balloon.
The balloon attracted much criticism, and some praise, after photographs of it were released to the public last week.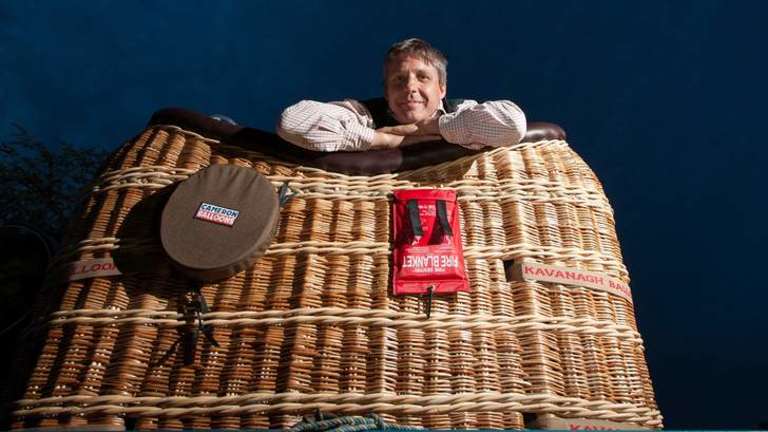 The ACT government also suffered a backlash after it was revealed they did not own the balloon, despite spending up to $300,000 on the project.
But Kiff Saunders, director of Melbourne business Global Ballooning and owner of the Skywhale, said while he was surprised and confronted when he first saw the design for the Skywhale, he had since fallen in love the creature.
At its launch at the National Gallery of Australia on Saturday morning, several people had approached him to say the artwork had grown on them, he said. ''It's opened me to my own prejudices really, and I think that's what [the artist] is trying to get out of it, that concept of what is beauty and how do we judge things,'' he said. Mr Saunders insisted Skywhale project was not financially lucrative for him, but meeting with artist and designer Patricia Piccinini and hearing her deep level of thought about the work had convinced him that it was
something worth being involved in. He said the balloon remained the intellectual property of Ms Piccinini.
''What I own is a piece of fabric in a bag. It's no good to me without a context. There's no money-making aspect in this aircraft other than hopefully getting some gallery to pay my way to do the work,'' he said.
Mr Saunders said the work should eventually become self-funded, as overseas art galleries sought to exhibit it. The balloon pilot, who has 25 years of flying experience, said the size of the balloon compared with the basket meant it caught a lot of wind and did not ascend or descend as quickly as a more traditionally-shaped balloon.
''But once you're in the air, it flies in a dreamy fashion. It's not much different to what I would [normally] do,'' he said.
The Skywhale was due to fly again on Monday morning, however poor weather cancelled the flight just after 6am on Monday. It is expected to be launched again later on the week, possibly on the weekend.