Minister Simon Corbell is being a little too cute about the approvals process for the proposed solar farm at Uriarra (''Corbell rejects solar farm complaints'', September 5, p3). When he said that it is up to Elementus Energy to convince authorities of the merit of its plan, he neatly sidestepped the fact that the solar auction paperwork drafted within his portfolio omitted any reference to the social or economic impact of affected Canberrans. Elementus only has to prove those things that the government asks of it.
If Elementus had been required to demonstrate the social or economic impact, it may have chosen a different, less controversial site. It is arguable the ACT government set up Ashleigh Antflick for a fight not of his choosing.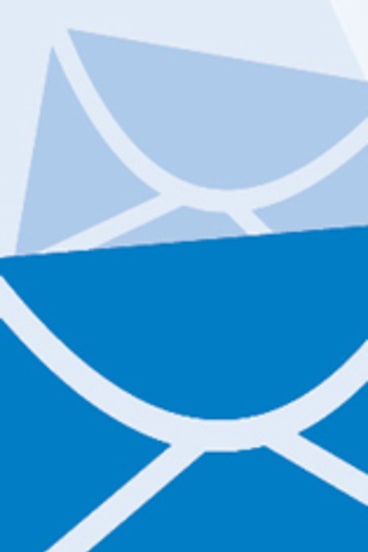 As Minister of the ACT, Corbell is a steward of all our interests. Developing solar energy is a worthy goal and I commend the minister for his zeal, but I do not thank him for pursuing this goal at the expense of the broader interests of his constituents in the process.
I think the people of Canberra have a right to know just where on the pecking order of this government's priorities are the wants or interests of those citizens affected by any large industrial development. Also, I think other solar energy providers should be put on notice that their plans are based on a flawed process.
Simon Moffat, Uriarra
Simon Corbell is sending mixed messages when he warns Canberrans that ''no warranty is given what can occur across the road, as long as it is consistent with the territory plan'' (''Corbell rejects solar farm complaints''). Uriarra Village is part of the territory plan. The ACT government created Uriarra Village to have rural characteristics in keeping with its surroundings. The residents of Uriarra were sold the dream of a rural idyll and invested accordingly. The ACT government gave us quite specific requirements, ranging from widely spaced, single-level housing, stockproof fences and even the colour scheme of the (compulsory) Colorbond roofs. We did our part. We invested in the rural landscape.
Now, Mr Corbell has endorsed a radical change that is an unreasonable interpretation of ''rural''. I would argue that row upon row of steel frames and 26,000-plus solar panels congesting the landscape is not in keeping with anyone's reasonable picture of what is rural.
Our predicament is a warning to any resident in Canberra. Either the Territory Plan is not worth the paper it's written on, or Minister Corbell's commitment to past decisions needs to be more closely examined.
Siobhan Reid, Uriarra
Climate statistics
Jenny Goldie, president of Climate Action Monaro, has a crack at Tony Abbott over his climate policies (Letters, September 4). To support her claims she states Monday had a high of 25 degrees - 10 degrees above the average Canberra maximum for September.
Well, I can use statistics, too. It appears Ms Goldie has used stats from only the past few years for Canberra. Looking at the Bureau of Meteorology's historical data for Queanbeyan, between 1909 and 1956 the mean average for September was 17.4 degrees. This is 1.2 degrees below our mean average for the past few years.
Having lived in Canberra for the past 24 years, I can reassure the Ms Goldie that Canberra enjoys a burst of mid-degree temperatures every September. I suggest she looks at a longer and broader collection of data as opposed to narrowly focusing on the past seven years. In September 1980, we hit 28 degrees. Fortunately, the sky is still above us.
Anyone who thinks the carbon tax is a great idea should research European carbon tax fraud. Billions of dollars are being ripped out of European communities for no tangible benefit.
I am not a sceptic and believe we, as humans, do have an impact on our environment. I simply think taxing people, particularly here in Canberra's cold climate, for keeping warm is not smart thinking. I look forward to Sunday when, hopefully, commonsense will prevail once again.
C. Crimmins, Turner
Think about it
I agree 100 per cent with the views of Geoffrey Ballard (Letters, September 4) regarding the stupidity of much of the incarceration that goes on in Australia. I have said it before and l say it again: most inmates in jail are suffering a mental illness and are sick - they are not criminals.
All thinking ACT citizens should be asking why is the Alexander McConachie Centre overflowing with inmates? But as Thos Puckett (Letters, September 4) says, most Australians are not ''thinking Australians''. It would be good if that statistic did not apply to the ACT.
Geoff Barker, Flynn
Check the source
Tomas Agostini (Letters, September 4) is the latest of several writers who have questioned the spin that Clara Curtis has put on statistics that she cherry-picked from a report about a survey concerning deaths in Belgium six years ago. The original reporting is indeed far more nuanced than is portrayed by Ms Curtis, and interested readers may judge for themselves by going to the source material. Unlike some scientific-medical articles, it is a relatively easy read and available on the internet.
There are three articles about the survey, each examining slightly different aspects.
Victor Stevens, Rivett
David Wilson (Letters, August 28) cannot simply wish away the studies that confirm the risk of legalising euthanasia. He selectively quotes statistics which simply do not tell the whole story. The 0.2 per cent of euthanasia deaths in the Netherlands performed without request or contest represent 310 lives taken. We will never know whether these persons wanted to be killed or not.
Moreover, what Mr Wilson quotes are data based on the deaths of euthanised persons which are actually reported. Yet the Dutch authorities admit that 23 per cent of all cases of euthanasia are not reported to the authorities. It is legitimate to wonder what is going on in these instances.
When the liberal laws of both the Netherlands and Belgium, which provide effective immunity to doctors so long as they tick all the boxes, are not being observed, it is legitimate to ponder whether safeguards in any euthanasia law here would be adhered to. As one commentator has observed, the risk and fact of abuse is in the DNA of all euthanasia laws.
Jacqueline Donohue, Cook
Keep it quiet
No, Michaela Banerji (''Impartiality v freedom of tweets'', Public Sector Informant, September 3, p20), if you are a public servant you must keep your opinions to yourself, insofar as they might be seen as comment on any government policy. True, the rules are not always observed, any more than the ''work for us and nobody else'' ever did - a fellow teacher of mine worked a milk run 50 years ago, with impunity.
Wait until you retire. Then write letters to editors for all you are worth.
Barrie Smillie, Duffy
A system to envy
Jennifer Saunders' spirited defence of the ACT's court system (Letters, September 5) will not sit comfortably with a regiment of this paper's correspondents. Wrist-tapping sentences for serious crime, repeated parole violations, misplaced concerns for miscreants' ''rights'', etc, make up the common theme, but judicial officers do not listen.
Contrary to Ms Saunders' assertion that the system works, Simon Corbell in these columns on August 28, 2009, gave local judges a blast, and on December 15 last year, our daily reported that angry barristers had targeted Justice Refshauge. Just five weeks ago, readers were informed about a case lasting 15 years which eventually saw that same person produce a 544-page judgment, with one of the unhappy defendants threatening High Court intervention [August 2, p10].
Tedious and unoriginal I am, but if there's common ground between Ms Saunders and me, it lies in the fact that citizens in many parts of the world would envy our system. By ''many'' she probably means about 4 billion in China, India, the Islamic world and a good bit of Africa, South America and the rest of Asia.
Nonetheless, ACT courts can be substantially better.
As for her poser that I might choose another system if police catch up with me, I admit that I would love to appear before Justice Higgins or one of his colleagues in a judge-alone trial. Pity the poor police and DPP.
Patrick Jones, Griffith
China literate
The China Country Strategy paper identifies education as critical to maintain our ''voice in the immense internal changes'' in China (''Stakes high in Australia-China trading game'' Times2, September 4, p5).
The call for the Australian government to ''back up its acknowledgement of the need to train a new generation to be China literate'' will not be served by mystifying ''a culture as different and complex as China's'' or adopting dated cultural values from a country highly selective in its adoption of modern practices.
Chinese-as-a-second-language teachers, supported by comprehensive courses in history and literature are required.
Gary J. Wilson, Macgregor
In the article ''Stakes high in Australia-China trading game'', the vice-chancellor of the University of Sydney, Dr Michael Spence, and the executive director of the university's China Studies Centre, Professor Kerry Brown, opined the Australian government should back up its acknowledgement of the need to train a new generation to be China-literate.
In the preceding paragraph they quoted Confucius: ''A leader who does not prepare their people for challenges is guilty of dereliction.''
But as both the English language and the Chinese language differentiate between singular and plural, I think the interpretation was inaccurate. Before an Australian government attempts to train a generation to be China-literate, it should train senior academics to be English-literate. If it failed to do so, it would be guilty of further dereliction.
Bob Salmond, Melba
TO THE POINT
CHEAP FARM PRODUCE
If I lived at Uriarra Village Iwould join with other residents to ensure that, if a solar farm goes ahead, the village gets free or subsidised energy for an indefinite period. Negotiation may prove more effective than complaint.
David Purnell, Florey

NORTH OF THE BORDER
Julian Fitzgerald (Letters, September 5) is incorrect when he refers to ''English governor-general Lord Hopetoun''. Lord Hopetoun came from Scotland.
Stephen Holt, Macquarie

SUHARTO'S LONG SHADOW
The article ''Kopassus 12 trial a public dilemma'' (September 5, p12) illustrates Indonesia's democratic pretension is tentative and the odious legacy of Suharto's military dictatorship overtly persists.
Albert M. White,
Queanbeyan, NSW
RULING GOOD FOR ALL
I was surprised by Chief Magistrate Lorraine Walker's bail conditions for a drink-driving offender (''Man's ninth drink-driving charge'', September 5, p9), which included that he ''must not be in the driver's seat of a motor vehicle while intoxicated''. I thought that applied to us all. Keith Hardy, Kaleen
REAL ROLE OF MEDIA
Why do we respond so ethically to the ''trial by media'' of an individual but accept the ''election by media'' for our whole democracy?
Colin Handley, Lyneham
ATROCITY UPON ATROCITY
Any unprovoked attack on Syria by the US would be a state-based act of terrorism and a war crime. The fact the Assad government ''may'' have used chemical weapons against its own people is an atrocity but not one the US should respond to by committing another. To do so will only result in our world becoming a less safe place.
Adam Bonner, Brogo, NSW
Email: letters.editor@ canberratimes.com.au. Send from the message field, not as an attached file. Fax: 6280 2282.Mail: Letters to the Editor, The Canberra Times, PO Box 7155, Canberra Mail Centre, ACT 2610.
Keep your letter to 250 words or less. References to Canberra Times reports should include date and page number. Letters may be edited. Provide phone number and full home address (suburb only published).