Solar rules blamed for Denman fail
The ACT building industry says new solar access requirements could have affected the decision of developers to bid for land in the new Molonglo suburb of Denman.
Denman, the third suburb to be released in the valley, failed to sell at a Land Development Agency auction two weeks ago.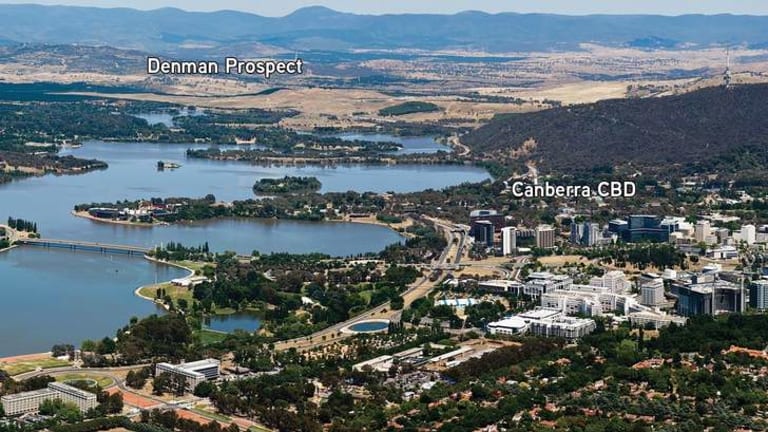 At 107 hectares it was the largest parcel of residential land ever released for sale by the agency. The englobo parcel included a local centre and up to 1700 dwellings.
A 10-day period of exclusive negotiation between the only qualified registered bidder in the auction and the government for the sale of the land was to end at 5pm on Friday.
But a spokeswoman from the LDA said this had been extended by a further two working days.
Industry groups say the lack of interest in Denman could be attributed to new requirements under the Territory Plan variation 306, but the ACT government disagrees.
The variation, which will commence next week, makes changes to the ACT's residential development, estate development and leasing codes. It also contains solar access requirements and rules to protect suburban character in RZ2 zones.
Housing Industry Association ACT/NSW executive director Neil Evans said the passing of the variation had been a poor outcome for the industry.
The problems experienced by builders in constructing new homes in Wright under interim solar provisions showed how difficult the rest of Molonglo would be to develop.
Mr Evans said the steep blocks meant homes had to be excavated into hills so they didn't shadow other residences. "When you have to basically put a house into a hole it's not good," he said.
Mr Evans said in the present market people were looking for reasons not to invest in projects.
Master Builders Association ACT spokesman Jerry Howard said there was no doubt the incoming variation would have stopped developers.
"When you've got sloping topography, which is a reality in Molonglo, and if you've got to do a lot of site excavation … those extra costs can add $50,000 to a home," he said.
ACT Deputy Opposition Leader Alistair Coe said while it would be a stretch to blame the lack of interest in Denman to the new variation the changes would make it tougher for the building industry.
"There's no doubt that variation 306 does have an impact on the yield of land so to that end [it] would have to have an impact on the project return on Denman Prospect," Mr Coe said.
"For the government to say that variation 306 is not going to have an impact on the market, I find that very hard to believe."
He said there were already some "perverse planning outcomes" occurring in Wright with wedding cake designs - where the top floor is smaller than the bottom floor - to comply with solar regulations.
Environment and Sustainable Development minister Simon Corbell said there was no evidence to support the claims by the industry and opposition: "Variation 306 is an important measure to improve access to sunlight in new homes and help residents to reduce their heating and cooling costs."
Meredith Clisby is the Editor of the Sunday Canberra Times