Some Like It Marilyn by Lexi Sekuless at Old Parliament House
Some Like It Marilyn. Devised by Lexi Sekuless. Musical director Leisa Keen. Choreographer Annette Sharp. Old Parliament House Members' Dining Room Two. Sunday, September, 10 dinner and show from 7pm, show only 8pm. eventbrite.com/e/some-like-it-marilyn-tickets-33541402237.
Lexi Sekuless premiered her tribute to Marilyn Monroe, Some Like It Marilyn, seven years ago. But it's not a "seven-year itch", to quote the title of one of the movie star's best-known films, that's got her bringing it back.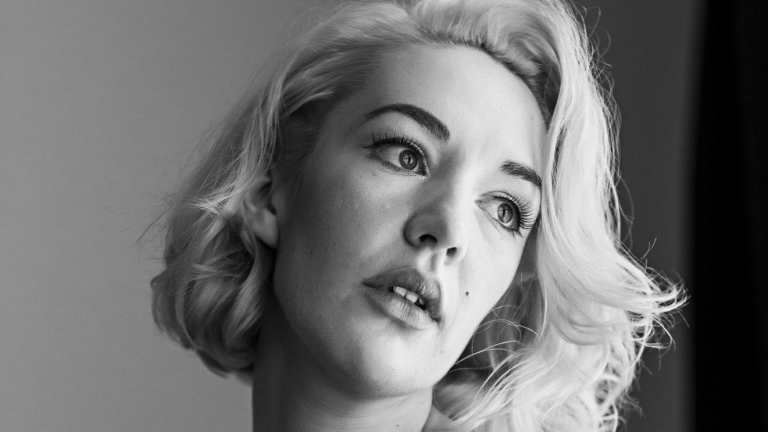 In the meantime, she did a solo version of the show while in London and found her – and others' – fascination with the enduring icon of the screen had not faded, so she reworked the material and, with fellow Canberra performers Helen MacFarlane, Zach Raffan and Tim Sekuless is bringing Some Like It Marilyn back for performances at Old Parliament House. It's a celebration of the mystique and the magic of Marilyn Monroe, whose appeal endures 55 years after her death.
The show features hit songs from favourite Monroe movies including Two Little Girls from Little Rock and Diamonds are a Girl's Best Friend from Gentlemen Prefer Blondes (1953), and scenes from Bus Stop (1956) and Some Like it Hot (1959). Those who loved her and sometimes loathed her – such as co-stars Jane Russell and Tony Curtis, baseball legend Joe DiMaggio and director Billy Wilder – are quoted and an excerpt from her third and final husband Arthur Miller's autobiographical play, After the Fall, is featured, building up a picture of a complex woman with a difficult relationship to the stardom she seemed to both crave and dread. It never seemed to bring her lasting happiness until her death from a drug overdose at the age of 36.
"When she was married to Joe DiMaggio he wanted her to be Norma Jean [her real name] and she wanted to be Marilyn Monroe – with Arthur Miller she wanted the reverse," Sekuless says.
"So many books have been written about her – I feel everyone wants a piece of her.
"They all want their filter to be the 'true' one."
By relying mostly on reported and published words from Monroe and others, and the songs and scenes from movies, Sekuless wants the focus to be on the star's persona and her talent rather than on what she calls the "salacious" aspects of her life such as her relationship with US president John F. Kennedy or the conspiracy theories surrounding her death.
Monroe's appeal has outlasted that of most of her contemporaries and in addition to her talent – particularly evident in comedies and musicals – Sekuless says she had "a mesmerising vulnerability" that communicated itself to audiences.
"She had a phenomenal appeal."
Sekuless says: "It may be the tragedy associated with her but I think she ticks many boxes – '50s glamour, Hollywood fame, scandal and politics, barrier pushing with her career and her sexuality.
"Beneath it all she represented a world where people hoped and wished and dreamed.
"Perhaps this is why her story endures."
Ron Cerabona is an arts reporter for The Canberra Times.