Southern Cross Care rest home in Garran breached standards in government audit
An aged-care home billing itself as "warm and welcoming" breached clinical standards when audited in a surprise government inspection.
The 72-bed Ozanam Apartments facility in the suburb of Garran cares for a large number of high-needs residents as well as those with dementia.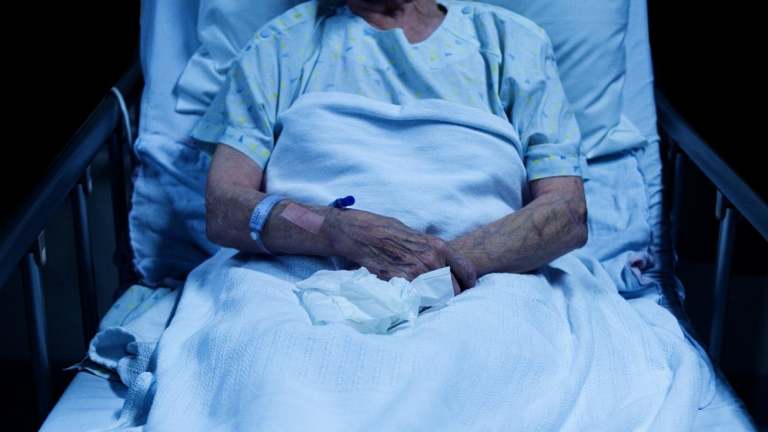 The Australian Aged Care Quality Agency found the home, operated by Southern Cross Care, failed standards related to clinical management, behavioural management and skin care.
Helen Emmerson, the head of care services at Southern Cross Care, said these issues had been fixed immediately and the residence was now up to scratch.
"With this particular facility we had an unannounced visit and we found that there were things mostly around our documentation really," she said.
"We basically looked at our infrastructure, made some changes, but just really got our systems back on track where a couple of things had fallen over.
"On the 12th of May the agency came back, we worked with the agency during that period, and the four unmet standards were overturned and we are now fully compliant."
The government agency audits aged-care facilities against 44 outcomes related to management systems, personal care, lifestyle and the living environment.
During the three day audit in February, government inspectors spoke to 20 care recipients, nine care staff a number of other employees.
"The home does not have effective systems to ensure care recipients receive appropriate clinical care," read the audit report, seen by The Canberra Times.
"The system for reviewing, evaluating and updating care recipients' care plans is ineffective.
"Care recipients clinical care needs are not regularly reassessed and care plans are not updated in a timely manner."
The audit also found the facility's skin care and behavioural management protocols were lacking.
"There is not an effective system to identify and manage wound infections.
"Management is not able to demonstrate care recipients with challenging behaviours are managed effectively," the audit continued.
"The home does not have an effective system for the ongoing monitoring or evaluating of behaviours of concern."
Residents were satisfied with their quality of care, and auditors were mostly concerned about breakdowns in systems and documentation, Ms Emmerson said.
Changes in local management had been made in the wake of the agency's audit, she added.
"We did make some changes to local management, but mostly we got our systems back on track.
"We've got some fantastic clinical staff, we've got a new regional manager who is brilliant and a lot of it is through that really solid leadership."
The Australian Aged Care Guide describes Ozanam as a "warm and welcoming place" with a professional team "available to provide all the care and assistance you need".
Paul McMahon, the chief executive of Southern Cross Care NSW and ACT, said the company rapidly addressed any and all issues identified within their facilities.
"We've got 31 aged-care facilities across the state and as an organisation we have the resources and infrastructure to put in good systems and to remedy issues very quickly if needed," he said.
Steven Trask is a reporter for The Canberra Times