Struggling Canberrans skip meals: Salvos
An alarming number of Australians in difficulty are skipping meals and selling their possessions to try to keep up with rising living costs, a Salvation Army study to be published today has found.
The report, which surveyed 1700 Salvation Army clients over a two-week period, found 52 per cent had gone without meals during the past year because they could not afford them and nearly a third did not have the money for a decent meal once a day.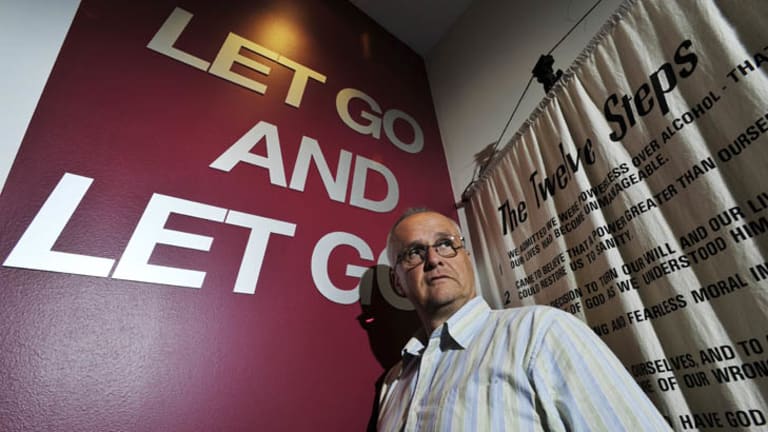 The Salvation Army's ACT branch said the trends were reflected in Canberra, where struggling residents were ''going without meals, pawning their items and going without necessities in order to survive''.
The study, which has been published to coincide with this weekend's Red Shield Appeal, found 45 per cent of clients had to sell possessions in the past year to pay for necessities, 59 per cent had delayed payment of utility bills and 35 per cent had been unable to meet mortgage or rent payments on time. The survey also showed that 33 per cent could not afford to heat at least one room in their house if it was cold and 25 per cent had taken on new debt to cope with cost-of-living pressures.
Salvation Army ACT and South NSW region communications secretary Dale Murray said the figures were ''alarming'' but confirmed what staff who provided welfare services in Canberra already knew.
''Unfortunately the report is not a surprise to us, because these are the people who have come into our centres in the last 12 months,'' he said.
''Sometimes we might skip a meal because we're busy or we have to work, but these people are skipping meals in order to survive.''
Captain Murray said the organisation was also disturbed that nearly half of the clients who answered the survey were selling their possessions to get by.
''Our question is what happens in 12 months' time when they have nothing left to sell?'' he said.
Forty-seven-year-old Gary Hatcliffe is among the ACT residents who know what it's like to get down to your last dollar and to feel ''destitute and alone''.
Eight months ago, a friend paid for him to take the train from Melbourne to Canberra, where he checked into the Salvation Army's recovery service in Fyshwick for people trying to beat addictions.
Mr Hatcliffe had gambled his final pay cheque from a teaching job on poker machines and had nothing left in the bank.
''I just couldn't stop,'' he said.
''No matter how intelligent I was or how much I wanted to use my own free will to get over my gambling, nothing worked.
''I was homeless and destitute and what brought me back here [to Canberra] was the fact I was suicidal.''
Mr Hatcliffe has spent the past eight months completing the Salvation Army's residential rehabilitation program.
Part of his treatment was to attend a Gamblers Anonymous group and now, newly recovered, he is starting his own group to help gambling addicts in Woden.
Morning & Afternoon Newsletter
Delivered Mon–Fri.