Students fear cuts under shift from Newstart to Youth Allowance
Changes to youth income support will bar access to university and heighten financial stress on young people struggling to make ends meet, ACT students fear.
A federal government plan to shift unemployed people under 25 from Newstart payments to Youth Allowance will cut their weekly payments by $45, a sum students say would significantly impact their budgets.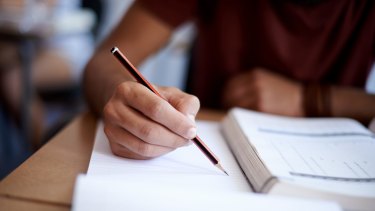 The changes, included in a bill to reform childcare and cut family tax benefits, would raise the age of eligibility for unemployment benefits from 22 to 25 and apply to young people studying part-time while working, and graduates who are yet to find a job.
Australian National University student Saif Khan, due to graduate in mid-2017, said students were graduating into challenging employment conditions.
"It is unfair to deny 22-24 year olds sufficient income support to see them through a challenging time.
"I don't have any family in Australia, and I am worried about how I will be able to support myself if I can't find a job immediately.
"The government should afford graduates with the time and opportunity to find a job that matches their skill set, rather than financially pressure them into accepting a job which doesn't make use of what they studied."
ANU student association education officer Jessy Wu said shifting unemployed people under 25 from $528 a fortnight Newstart payments to the $438 fortnightly Youth Allowance would impact vulnerable people in the community.
"Putting these young adults on a lower rate of pay cuts into a safety net that's so important for these students," she said.
"Because they're likely to be the kind of people who are likely to struggle to make ends meet, any reduction in their safety net is likely to impact their ability to get through their studies."
A $45 cut could equate to half a grocery budget, the cost of utility bills for a week, or a third of rent, Ms Wu said.
"It's a financial buffer that allows the emergencies and accidents that happen in our day to day life not affect our ability to study."
Social Services Minister Christian Porter said the higher Newstart payment disincentivised young people from studying.
"That can't be a system that persists. This is a very carefully thought through reform which is about trying to create the right incentives to create the best future for young Australians."
Youth Coalition of the ACT policy director Bec Cuzzillo said current Newstart payments weren't enough for people to live on, even without shifting young people to Youth Allowance.
The changes would impose a four-week wait on jobseekers under 25 before they could receive income support, a policy that would not help young people faster into employment, she said.
"It's sold as something that will make young people get jobs, but we know that's not the case."
Cutting payments for young people will make the ACT's rental market even less affordable for students, Ms Cuzzillo said.
National Union of Students president Sophie Johnston said the changes would add a barrier to young people trying to get a university education.
"That's worrying in itself because it's creating a society where only a type of person can access university."
Labor MP for Fenner Andrew Leigh said the cuts would make life harder for young people.
A vote on the bill is expected in the House of Representatives by the end of next week.
Doug Dingwall is a reporter for The Canberra Times covering the public service and politics.