A Canberra surgeon has been banned from performing certain surgeries unsupervised and told to do at least a year's worth of retraining in order to protect the public, documents show.
An orthopaedic surgeon in the ACT for the past four years, Richard Andrew Hocking has had a number of restrictive conditions placed on him, according to the national agency tasked with regulating doctors.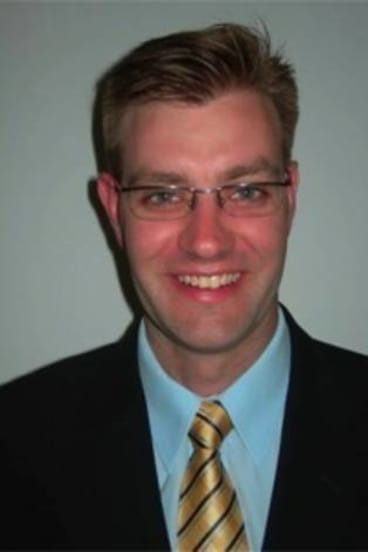 Dr Hocking was told to retrain in the areas of open adult hip surgery, according to the Australian Health Practitioner Regulation Agency (AHPRA).
He also must retrain in the fields of adult and paediatric hip and pelvic surgeries.
Calls to Dr Hocking's office for this story were not returned.
Dr Hocking remains a registered specialist but a medical board approved practitioner must write reports on his progress every six months, according to AHPRA.
Dr Hocking, who has a private practice, is a visiting medical officer at Canberra Hospital. ACT Health said there was no record of any errors being reported in relation to Dr Hocking at Canberra Hospital in the past four years.
Dr Hocking also works at Calvary Hospital but Calvary did not comment when contacted.
While the Australian Health Practitioner Regulation Agency has published the restrictions on Dr Hocking on its website, the agency will not release details about why Dr Hocking has had these restrictions placed on him and when they may be lifted.
The ACT Medical Board, ACT Health and Calvary Hospital also cannot provide more detail.
AHPRA's publicly available listing on Dr Hocking says his retraining was to be overseen by a medical board approved practitioner.
Any elective adult or paediatric open hip or pelvic surgeries must be done in accordance with the retraining he has done. nteHe must be supervised by a medical board-approved practitioner in the management of any trauma surgeries involving major pelvic injuries.
After his retraining, he had to gain the approval of the medical professional overseeing him. His trainer had to be satisfied he possessed the required skills, competence and training in these procedures.
The final condition on Dr Hocking allowed him to continue undertaking ''the broad scope of previously unrestricted surgeries''.
According to his published listing, Dr Hocking's practice is based in Phillip.
The Australian Securities and Investment Commission confirmed Dr Hocking had headed Capital Orthopaedics, based in Phillip, since 2008.
He has a fellowship at the Royal Australasian College of Surgeons and holds a Bachelor of Surgery from the University of NSW.
An ACT Health spokeswoman said if any member of the community had a concern about a clinician they may approach AHPRA and express that concern.
''AHPRA then decides if they are going to investigate the matter,'' the spokeswoman said.
''If the outcome of such an investigation were to be the restriction of clinical practice or other limitation on a practitioner, the Health Directorate is made aware of those changes and complies with the recommendations from AHPRA.''
The monitoring of Dr Hocking is not the only recent hip surgery-related controversy in the ACT.
In October last year, The Canberra Times revealed a separate case, unrelated to Dr Hocking, in which the coroner was looking into the death of an elderly woman who had surgery performed on the wrong hip at Canberra Hospital.
The elderly patient's family is now taking action in the ACT Supreme Court.
Morning & Afternoon Newsletter
Delivered Mon–Fri.