Now, as of old, man by himself is priced,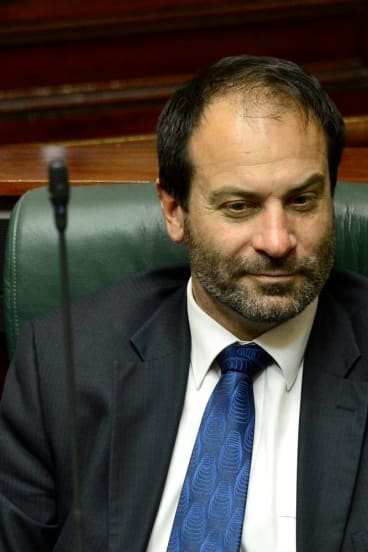 For thirty pieces, Judas sold himself, not Christ
The Victorian Parliament has done most Australians, if not all politicians, a favour with its decision to suspend a member of Parliament from sitting in Parliament until September because of an expenses rort. Labor, everkeen on suicidal impulses, wanted to go further, calling for the formal expulsion of the errant MP from the Parliament. It might have succeeded, too, other than for the fact that a Victorian election is due later in the year, nobody (including Labor) wants a by-election now, and the member of the government with a special animus against the rorter was persuaded that Parliament retained the nuclear option if the MP did not repay the money involved, or make a full and frank public confession of his misdemeanours.
The often fervent debate in the Victorian Parliament did make passing reference to the fact that many an MP, even at the federal level, has been forced to, or has "volunteered" (after the matter has come to light), to return dubiously claimed money to the public purse.
Among those many have been Julia Gillard, over car entitlements for her boyfriend, and Tony Abbott who, on reflection, thought repayment would remove any lingering doubt about the absolute righteousness of a claim for travelling to a fellow politician's wedding. The Abbott episode also saw the unattractive spectacle of the deputy Liberal leader, Julie Bishop, and the National Party mouth, Barnaby Joyce, seen to have supped deep on Gina Rinehart's tab but, left stranded, being forced to sock the Australian taxpayer heavily for the cost of getting home, rest and recuperation, enduring the fleshpots of Singapore, etc.
Mr Joyce is always entertaining, even or perhaps particularly in this newspaper. But he is never as funny as when he has been been traduced and is defending the absolute integrity of his conduct.
Lyndon Johnson, while president of the United States, once said that he did not enjoy or believe allegations, true or false, against other politicians so much as the spectacle of the politicians denying or defending themselves. Indeed he once suggested that his staff spread rumours about a would-be congressman having congress with an animal, and, when it was pointed out that the allegation would not be believed, remarked that he understood that, but still wanted to see the man denying it.
In any event, the precedent is now set, in almost bipartisan style if only at state level, for a principle that politicians caught rorting their expenses should, at the least be suspended from Parliament for a session or two. Or, perhaps, especially if they are Labor politicians, expelled from Parliament. If there is any doubt about whether the principle should be applied at federal level, I would suggest that it be put to referendum, perhaps with voters being offered a choice between suspension or expulsion.
As we know, politicians never deliberately claim expenses to which they are not entitled. It's their damn secretaries, ones who compound their mistakes by handing to the boss sheaves of documents to be signed without the boss troubling to read them. Or the claims were the result of inadvertent error, not nefarious purpose. Or, whether there was actually an entitlement was a "legitimately grey area" with the MP being entitled to the benefit of the doubt.
Even the complete cynic should be conscious of the need for natural justice in such matters. But the problem with parliamentary entitlements is that, all too often, claims are paid with little scrutiny and if, by mischance, some claim is picked up in the very wide sieve, the politician is given a chance to give it back without publicity.
No one ever wants to make comparisons with the mortal sin of presenting false data or making false claims on the social security system, or the (apparently) venial sin of misstating one's income or expenses in an income tax return. When this happens, the authorities, if they can be bothered (which is much more often with welfare than tax fraud) call it criminal fraud, and imposition on the Commonwealth and, as often as not, urge the malefactors to be sent to jail.
With social security fraudsters, guilty on average of getting $1000 more than they "deserved", jail happens reasonably frequently; with white-collar criminals, of course, bonds and small fines tend to be preferred, particularly if the fraud on the public is very great. This is not because it is thought that rich white-collar criminals will not be reformed or cured by jail and because other rich white-collar people, including politicians, write generous character references.
I would put all parliamentary expense claims in the pile of possibly suspect social security claims, to be vetted before payment, by specially trained and selected Centrelink staff, each perhaps to be given personal training by Kevin Andrews and Joe Hockey, on the need to end this culture of entitlement. False claims would be assumed to be fraudulent. One could be sure that Centrelink staff would apply the guidelines strictly and fairly, if only by way of acknowledgement of the tough but fair treatment they themselves have received from politicians over recent years.
Of course many MPs are impeccably honest and would not dream of rorting the taxpayer. But as many a minister has said, the innocent have nothing to fear.
Morning & Afternoon Newsletter
Delivered Mon–Fri.