Tabletop game devotees roll up for CANCON
The cards are shuffled, the dice are rolling and the rule books are being carefully examined at Australia's largest gathering of tabletop game enthusiasts.
CANCON started on Saturday and runs until Monday, hosting everything from national game tournaments through to casual rounds of Cards Against Humanity.
An estimated 5000 enthusiasts walked through the front gates at EPIC on Saturday morning alone, with hardcore gamers visiting from every mainland state and territory to join the competitions.
CANCON is the largest Australian convention dedicated solely to tabletop gaming, which includes board games like Monopoly, collectible card games like Pokemon and Magic: The Gathering, as well as miniature war games like Warhammer 40K.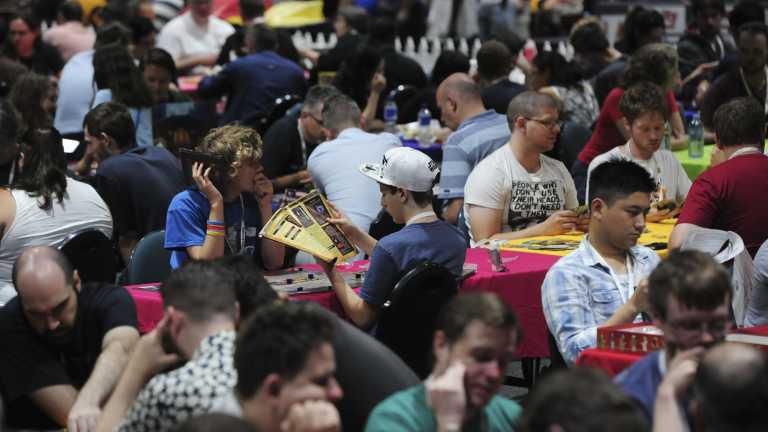 Organiser Tim Sleigh said they were expecting an additional 2000 to 3000 visitors over the rest of the convention.
"We'll get families who are looking, for example, for a computer fair, come in by mistake and then spend a couple of hours looking around and buying games," he said.
"They enjoy it and then they come back the next year."
As the popularity of the convention has grown, the demographic of those attending has changed.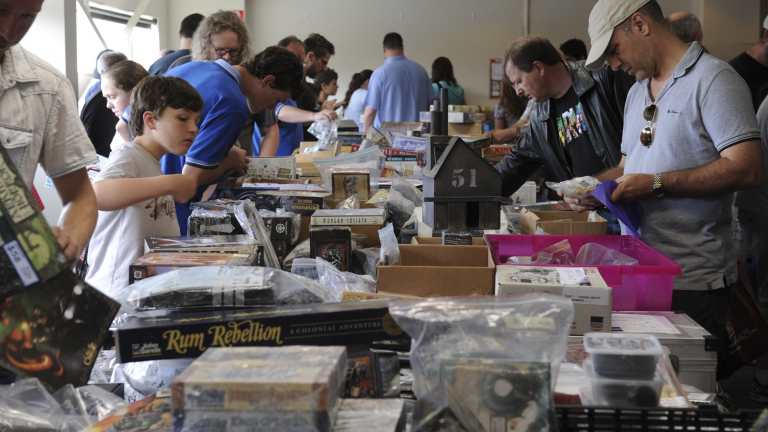 Merran Furness, who runs the 'Games Library' section, said her area had expanded from between 20 to 30 tables three years ago to 80 this year.
"We're seeing a lot more women, a lot more families," she said.
"For families who want to connect, board games are a great way to do that."
One of the most popular games this year is Codenames, a Czech board game in which two teams compete to find their "secret agents".
Other drawcards included stalls selling miniatures, board games and collectibles, as well as a propaganda poster competition, in which contestants edited old wartime recruitment ads with a tabletop game-related pun.
Cosplay – or costume play – was another popular aspect of the convention, with fans dressing as characters from card, board or war games.
CANCON will run from 8.30am to 5.30pm on Sunday and Monday, with the Games Library remaining open until midnight on Sunday and 6pm on Monday.
Stephen Jeffery is a producer at The Canberra Times