Team to beat follows the black line to London
London, you've been warned - Australia's Paralympic Games swimmers are on their way and determined to make a splash.
Eight-time gold medallist Matt Cowdrey headlines a 35-strong team, featuring Canberra duo Ellie Cole and Richard Eliason and Maddison Elliot, 13. The team was announced at the AIS yesterday.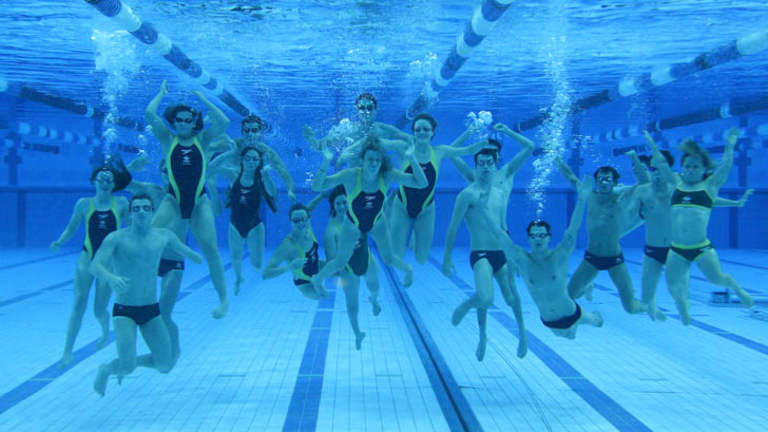 While hopes are high for the likes of James Magnussen and Alicia Coutts to bring home medals from the Olympic Games, swimming has proved to have been an equally lucrative goldmine at the Paralympics.
Australia has won 354 Paralympic medals in the pool - 101 of those gold - and is second only to athletics as this country's most successful Paralympic sport.
With 50 days until competition begins in London, Cowdrey is aware of the expectations that will accompany the Paralympic team.
''Just like the Olympic swim team, we know we have to perform for our team to do well,'' he said. ''We definitely embrace that. We've got a great group of older, mature athletes who have done this before and are hopefully ready to step up to the plate and perform.''
Despite still being only 23, Cowdrey finds himself in the strange situation of being one of the veterans on the team.
He's about to embark on his third Paralympics after debuting as a 15-year-old at Athens in 2004.
Three gold medals in Greece were followed by another haul of five in Beijing four years later.
Cowdrey, who is an arm amputee, spent the bulk of his career based in Canberra at the AIS, but moved back to his native Adelaide earlier this year to concentrate on the final year of a law degree.
Beyond the 2014 Commonwealth Games in Glasgow, he's unsure if he will continue on for a 2016 Paralympic Games swansong in Rio de Janeiro.
Elliot is sure to be there.
At just 13, the Novacastrian is the youngest athlete on the entire Australian Paralympic team.
''It's really amazing, I never thought I'd get this far,'' she beamed.
''It's always my dream to get to the Paralympics one year and this year's the year I've got there.''
Elliot was diagnosed with cerebral palsy when she was four and has been swimming competitively ever since.
And with a bright future ahead of her, it's easy to see why she's not too fussed her mum will remain in Newcastle.
''Just Nan and Pop [will be in London], my mum has to stay home and look after the dogs,'' she said.
Cowdrey advised Elliot to enjoy the experience as much as possible … along with keeping hold of her possessions.
''I lost my accreditation on the bus coming back from a team welcoming ceremony, so I lost that on the first day before the swimming even started,'' said Cowdrey of his first Games in 2004.
''I definitely didn't appreciate the experience as much as I should have.
''The two weeks can just disappear.''
Elliot swum the fourth-fastest time in the world in her classification in the 100m butterfly at the national trials and has been on the radar of Australian coach Brendan Keogh for some time.
''She's a bit of wildcard,'' Keogh said. ''We've kept her pretty much under wraps, especially because she's so young.
''She's one we're really looking at for Rio, but with a swimmer that young you don't really know what they'll do.''
The swim team heads to Britain on August 10 for the Australian Paralympic Committee's pre-Games staging camp in Cardiff before the Games begin on August 29.