Tears as memorial to workers opens
One after another they came to lay sprigs of rosemary in memory of their loved one at the new National Workers Memorial on the shores of Lake Burley Griffin.
Their sheer numbers, even on this one autumn morning in Canberra, a reminder of the prevalence of workplace death, disease and accident.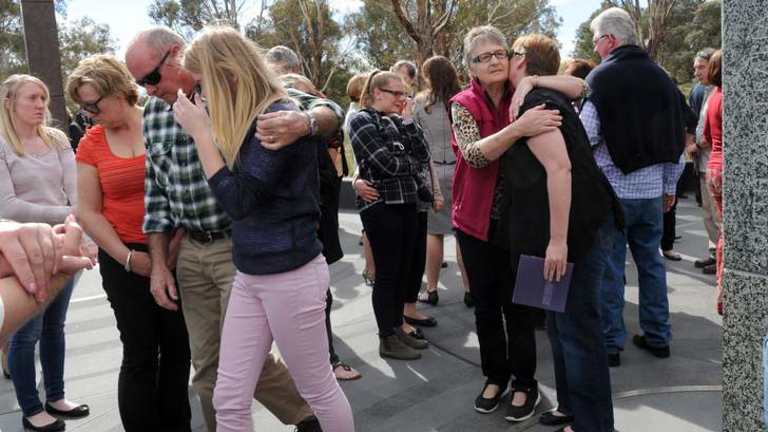 The $3 million National Workers Memorial in Kings Park is a tribute to all those who have lost their lives due to work.
Samantha McLachlan was only four and her brother Clive just nine months old when their father Ian ''Glock'' McLachlan, of Queanbeyan, was killed after an accident in a logging forwarder in the Brindabellas in 2004. Samantha remembers riding in the truck with her dad and his cheeky smile.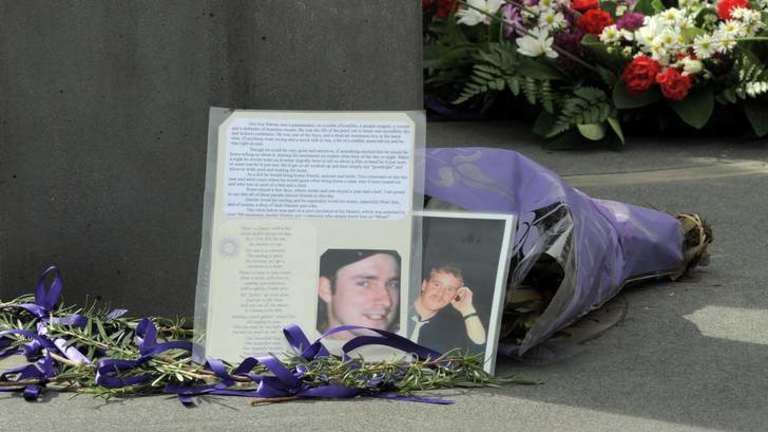 His widow Leigh Coates said being at the memorial opening had been important for them all.
''The actual sculptures and what's written is just heart-wrenching,'' she said.
''I just read a couple [of quotes] and tears instantly came to my eyes because it is so true. It's not just us, I've watched family, I've watched friends, it touches so many people.
''But it is a pity that it is still happening. Nine years down the track I would have hoped we could have halved or quartered the death rate. Hopefully, the day will come.''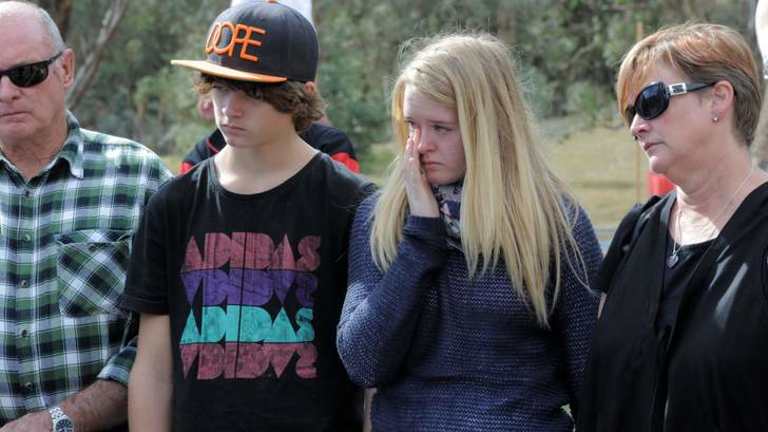 The memorial, managed by the National Capital Authority and designed by Sydney firm Johnson Pilton Walker, was officially opened by Employment and Workplace Minister Bill Shorten on Sunday morning.
The minister invited four others to join him in opening the facility, including Kevin Fuller of Brisbane, whose 25-year-old son Matthew died in 2010 while installing foil insulation in the ceiling of a Brisbane home. Matthew's was the first of four deaths to occur under the federal government's later abandoned home insulation rebate program.
The parents of 22-year-old Mitchell Sweeney, who was another of the four killed during the program, also attended the memorial's opening.
Mr Fuller said the federally funded memorial was a good initiative but he wanted governments at all levels to focus more on the cause of workplace accidents and disease.
''Each of them have their rules, reports and comments but none of them effectively address the future, none of them change anything for us, nothing anybody does can bring Matt back,'' Mr Fuller said. ''But then to see other people killed in the same way or from similar injuries is just not acceptable.''
Kay Catanzariti, whose 21-year-old son Ben was killed during a concrete pour at a Kingston Foreshore worksite in July 2012, was also invited by Mr Shorten to help open the memorial. She later gave a heart-wrenching address in which she lamented never having grandchildren from Ben and that ''it should have been me, not my son''.
''Work health and safety should be above all politics and I'm so pleased the government united as one to build this. I only hope they unite as one to do many other things to save our loved ones,'' she said.
Mr Shorten said as many as 300 people were killed at work on average in Australia each year while an estimated 2000 people died from industrial diseases caused by exposure at work. The average age of the the workers that were killed was 37 .
''Imagine what our nation has lost through the premature deaths of our fellow Australians,'' he said.
Mr Shorten said he hoped the memorial would help finish the ''unfinished conversation'' between the family and their loved one as they came to reflect and remember.
He said most workplace deaths were ''preventable. Most are never mere accidents and unavoidable''.
''It is the small tasks, the small daily hazards that gang up on an unsuspecting worker and kills them. Our commitment with this memorial to do better begins by not tolerating the daily hazards,'' he said.
NSW Labor senator Doug Cameron, who chaired the parliamentary committee which championed the memorial, said: ''We share the hope that one day when no one else has to endure it. One workplace death, is one too many''.
Among the sprigs of rosemary was an anonymous tribute to another life lost, a photograph of ''our boy Darren'', from Victoria, who loved surfing, his music and being the life of the party but who one day, never came home from work.