Technology used to stalk and harass domestic violence victims in the ACT
Women who have fled to the ACT to escape abusive relationships are increasingly being stalked and harassed by violent ex-partners who use online tracking devices and social media to hunt them down.
Domestic Violence Crisis Service ACT executive director Mirjana Wilson said in the past year staff had worked with many women whose abusive partners had tracked their movements using GPS apps or devices installed on the victim's mobile phones or inside their cars – often without their knowledge.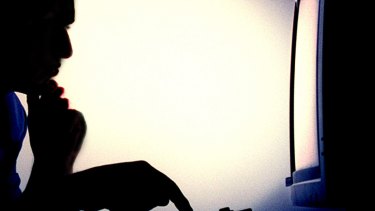 They had also used Facebook posts, synced smartphone and social media accounts and computer spyware programs to secretly glean information of their partner's whereabouts.
Some of them had also harnessed readily available computer programs and apps designed to nab cheating spouses, or those used by parents to monitor teenage children.
"This is a new and emerging method for people who use violence to in intimate relationships to track and intimidate but it's an area I don't think we're as across as we need to be," Ms Wilson said.
"It has such greater potential to allow people to monitor a person 24/7 and I think that's really frightening."
It was also common for perpetrators to install hidden cameras inside their partner's houses, sometimes through devices such as smart televisions.
"Then when they ring it's not to threaten, harass or intimidate, it's to say 'why did you cook that for dinner?', or 'the house is looking messy, why don't you tidy it up?'," Ms Wilson said.
"It's just really insidious."
"It's that stuff which makes it so new and different to traditional power and control tactics."
Beryl Women's Refuge manager Robyn Martin said the organisation became "hyper-vigilant" and had to boost staff training and security after a male partner of one of their clients used technology to track her to one of their Canberra properties recently.
Fears of being located
"It raised many concerns because where our office is located, four families are located in the same space."
It was also common for perpetrators to install hidden cameras inside their partner's houses, sometimes through devices such as smart televisions.

Mirjana Wilson
Other clients from the ACT and interstate had been tracked to the organisation's refuges via GPS devices or Facebook and Ms Martin said it caused already vulnerable women to feel "harassed, fearful, stalked".
"They're fearful of being located and having their lives interrupted again and fearful around their children's safety and having their children taken from them.
"There's an extra level of fear, and we don't want to create fear in them, but it's about making them aware of keeping safe because it affects everyone else."
The concerning behaviour was identified as an escalating problem Australia-wide during last year's Senate inquiry into domestic violence, and Canberra's crisis workers said more needed to be done in the territory to address it.
Both the crisis service and women's refuge had introduced questions and education around technology into their regular safety planning sessions with women escaping domestic violence.
But Ms Martin said there was a desperate need for extra awareness, resources and training for victims and frontline support workers.
"It's an emerging trend and it's an added pressure on top of what we're already doing."
Lawyer Adrian McKenna, of Ben Aulich and Associates, said harassment using smartphones and social media was "no doubt" happening more often and the evidence was increasingly being tendered in family violence cases.
"The bad part of it is, it can certainly prolong violence against a partner," Mr McKenna said.
"The good thing about Facebook messages and text messaging is that it's often very compelling evidence."
Mr McKenna said threats or messages communicated via technology could be corroborative of a complaint or a defence and often had far more weight than "word on word" evidence in court.
They could also be used as evidence of stalking and threats if they were taken to police, or if the victim decided to seek a domestic violence or protection order from the court.
"The message that really needs to get out there for victims is not to delete messages when they arrive.
"And if you're on the other side, it can easily end up before the courts and it's virtually indisputable."