The Queanbeyan factory that produced NSW Nationals leader John Barilaro
It's been a huge leap in less than five years from the floor of dusty, noisy timber factory in the backblocks of Queanbeyan to the NSW parliament as deputy premier.
A single driving force led John Barilaro's step into politics when he ran for a seat on the Queanbeyan council eight years ago. His passion for sport saw him step up, to lobby for more sporting grounds in Queanbeyan.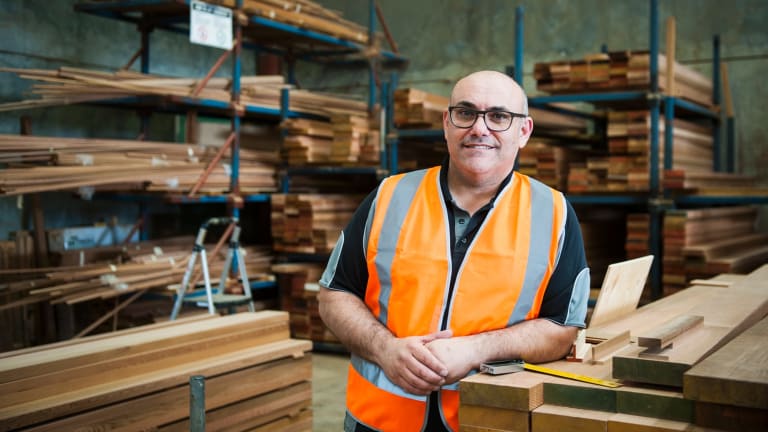 On Tuesday, the day after his 45th birthday, the Queanbeyan born and bred Member for Monaro became the NSW deputy premier and Nationals leader.
Born at the old Queanbeyan Hospital, John attended Queanbeyan Primary and Queanbeyan High and St Edmund's College, Canberra.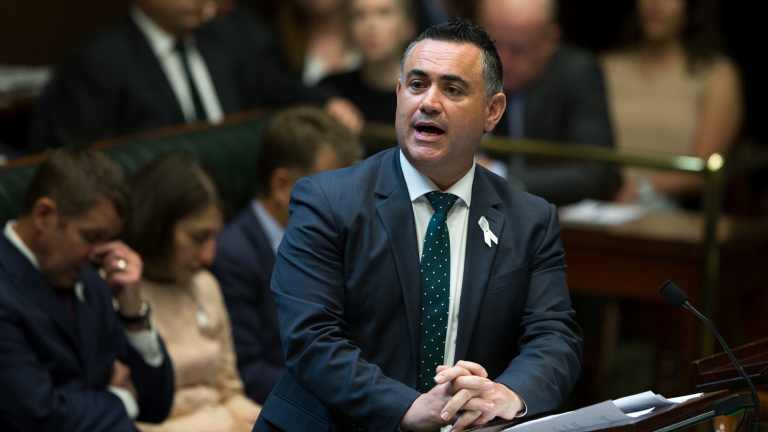 He started working at Woolies with his brother Tony Barilaro. The pair both helped out at the family business, Ryleho, "Canberra's timber window and door specialists", with John becoming managing director, a position now held by Tony.
John's meteoric rise to the head of the Nationals party has come as a surprise to his family, but they couldn't be prouder. His parents, wife and three daughters surprised him on Tuesday, making the trip to Sydney to see him sworn in. Back at home, in an office overlooking the workshop of the family business, Tony joked that John's success hinged on what he'd taught him.
Tony recalled the times they spent together growing up, from weekends helping out at the business, to Christmas holidays down the coast and barracking for their favourite football team, the Manly Warringah Sea Eagles.
The brothers chose the Sea Eagles as young boys after the pair wrote letters to clubs asking for player photos, and the Manly Warringah team were the only ones to respond.
According to Tony, John's political career has had some resemblance to his time on the footy field growing up. His nickname Barra, came from his time barrelling over opponents.
"They had a particular play that they called the Barra or the barrell," Tony said of John's team, the Queanbeyan Whites.
"He was very good. A fighter, absolutely."
While Barra was his name on the footy field, his siblings preferred to call him Gunner.
"'Gunner, do this', 'Gunner, do that'. We used to tease him, saying he's going to build the soccer team, which he's done, and in school days he used to be involved with a lot of plays and acting roles, which suits what he's doing now. You know, very much acting."
Tony said while the pair were similar, John was more outspoken, and much more of a risk-taker. But their core values both came from one place.
"We have the same passion for community, the same passion for helping people out," he said.
"That's very strong and that comes from my mum and dad."
He said time will tell how his younger brother manages the new roles, but one thing was for sure.
"He takes on a lot, he always has," Tony said.
"He loves that. His weakest point is he can't sit still."
Kimberley Le Lievre is the Editor of The Sunday Canberra Times