More than 23,000 Canberrans flocked to the city's airport to take in some of the nation's historic passenger aircraft and a huge RAAF transport plane for a special family day out on Sunday.
People lined up for as long as an hour at some points under a cloudless Canberra sky to get a glimpse inside some of the planes and watch a series of aerobatic displays and tricks pulled by some of the nation's best pilots.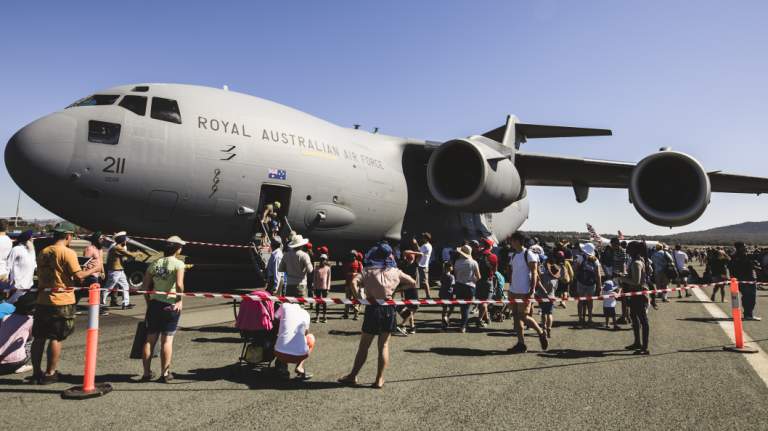 Among the aircraft on display at the open day were the historic Douglas DC3/C47 Skytrain and more modern aircraft including the Qantas B737-800 and DH8-300, as well as the huge RAAF C-17A Globemaster.
Flying the Globemaster in from Amberley airbase at Ipswich was RAAF Flying Officer Conor O'Neill, who has flown the huge transports all over the world, including to Afghanistan, Iraq and the United Arab Emirates.
Piloting one of the world's biggest military transport aircraft, Flying Officer O'Neill said some of his most memorable experiences had been flying humanitarian support to natural disaster zones across the Pacific.
Recently, Flying Officer O'Neill was part of the Amberley squadron that supported the Kingdom of Tonga in January when the Pacific Island nation was devastated by Cyclone Gita.
But it was a more relaxed day for him on Sunday, as he was peppered with questions from young and old about the planes, his role and the broader role of the RAAF in Defence.
He said they did two or three such public events a year, with the Canberra open day second only to the Avalon air day in terms of size and scale.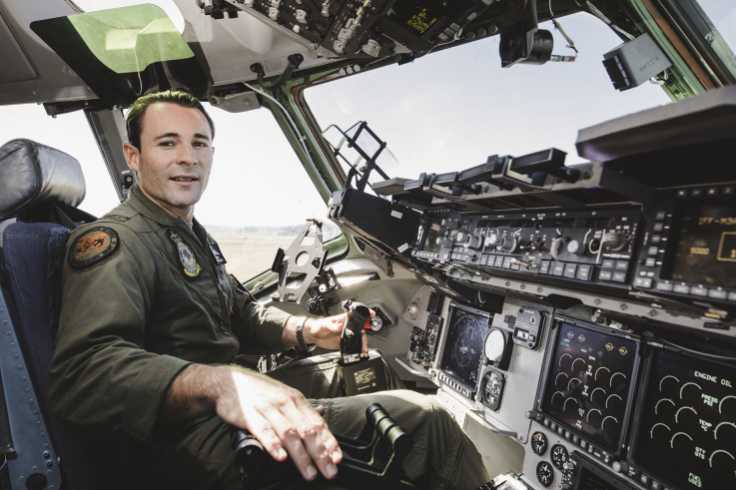 "We get a good opportunity to chat to a couple of kids and parents about the planes and our work, and it's really rewarding for us to be able to do that and they obviously get to come on and see what the environment is like in which we work," he said.
He said he was asked by many people about how the aircraft was actually manufactured - a question he did not have a ready answer to as a pilot, rather than aviation engineer.
Canberra Airport communications officer Kathleen Sweetapple said the airport had released 30,000 tickets, making the open day the biggest the airport has hosted.
One of the many wide-eyed children wandering the tarmac in awe, five-year-old Ruben Lane was there with father Rob and mother Melissa, who said Ruben was very excited, but also a little disappointed not to be actually going on a flight.
But, she said, "What five-year-old boy doesn't love getting to check the planes out up close and go inside?"
Daniel Burdon is a reporter for The Canberra Times