Three men accused of ACT Public Trustee's office theft to stand trial
Three men accused of defrauding the ACT Public Trustee of $1.65 million over four years have been committed to stand trial.
Police charged four men when they launched an investigation into alleged fraud at the agency after a referral in January 2014.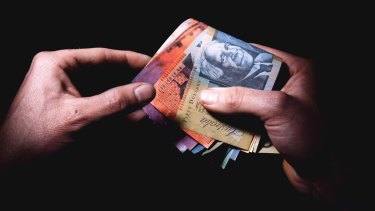 The office manages deceased estates, and the funds of vulnerable Canberrans who are unable to manage their own affairs due to disability, illness or age.
Donald Tawanda Savanhu, 36, Timothy Stewart McLeod, 33, Stephen Evans, 32, and Joshua Leighton, 37, have pleaded not guilty to a total of 110 offences of theft and obtaining property by deception.
It is alleged the suspect transactions took place between 2010 and 2014 and included debit card fraud, thefts from cash machines, contractor kickbacks, and false paperwork trails.
The men faced the ACT Magistrates Court on Tuesday, where Magistrate Peter Morrison committed three of them to trial in the higher court.
Mr Evans, of Calwell, is fighting 30 charges of theft and obtain property by deception, while Mr McLeod, was charged with 42 of the same charges.
Mr Savanhu, of Ngunnawal, faces 16 charges of obtaining property by deception.
Those matters will come before the higher court on April 14.
Mr Leighton's defence lawyer, Jacob Robertson, sought a four-week adjournment to allow him to go through the brief of evidence, which he said involved eight 600-page folders of financial information.
The Pearce man, who faces 23 theft charges, will return to court on May 3.
The ACT Public Trustee, which has about 30 staff, repaid $1.7 million to 87 clients.
It also overhauled its fraud protection strategies, and brought in corporate giant KPMG to conduct an audit, the results of which have not been made public.
The agency also overhauled its fraud and corruption mitigation strategies to deal with KPMG's recommendations.
A further 15 control measures, designed to minimise the risk of fraud, were introduced after an internal review, and senior managers at the office also attended industry fraud and risk training seminars.
Megan Gorrey is the Urban Affairs reporter at the Sydney Morning Herald.