Truck crash leaves two with serious injuries
A 20-year-old man from Sydney is in Canberra Hospital in a critical condition after his car collided with a truck on Horse Park Drive at about 11.15am on Tuesday.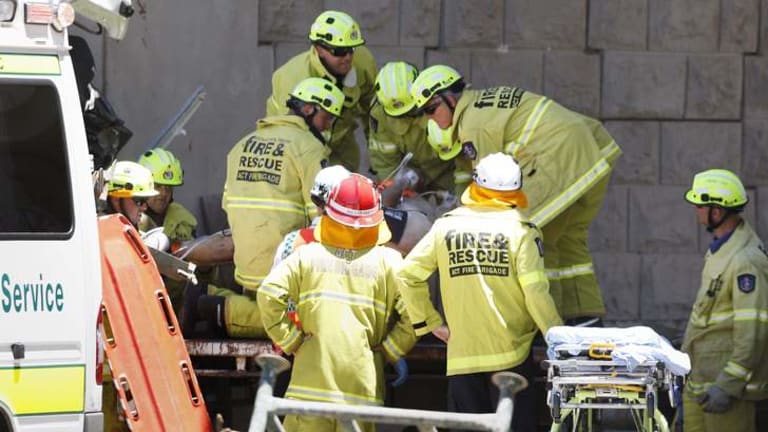 The truck driver, a 58-year-old male, is also in Canberra Hospital suffering significant leg injuries.
The crash occurred at Kenny near the Federal Highway overpass, and westbound traffic is being diverted from Majura Road to Federal Highway, via the up-ramp.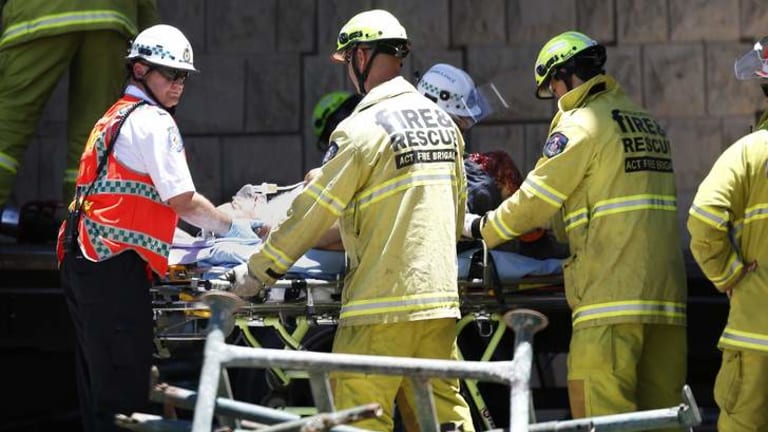 The truck was carrying scaffolding, which spilled over the area.
The older man was conscious and able to talk to ACT Fire and Rescue crews as they worked for more than an hour to free him from the truck using hydraulic rescue tools.
ACT Fire and Rescue commander Leigh Curtis said the rescue from the truck was ''extremely difficult.''
''The vehicle was impacted directly on the wall of the bridge, plus it had been crushed in behind by the scaffolding that was on the vehicle,'' he said.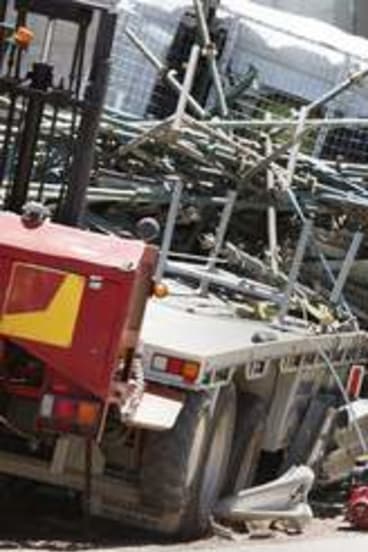 A police spokesman said the truck driver was travelling along Majura Rd entering Horse Park Drive when the car crossed into its path, but the investigation into the accident was ongoing.
ACT Fire and Rescue had to call on the services of a heavy duty tow truck to help move the truck, which was wedged on the wall of the bridge.
Drivers are advised to avoid the area.
Morning & Afternoon Newsletter
Delivered Mon–Fri.