UN dubs Canberra world leader in disaster management
Canberra is leading the world in disaster management, according to the head of the United Nation's Office for Disaster Risk Reduction.
Office chief Margareta Wahlström has dubbed the nation's capital a role model on the global stage for it's preparation and response to bushfires.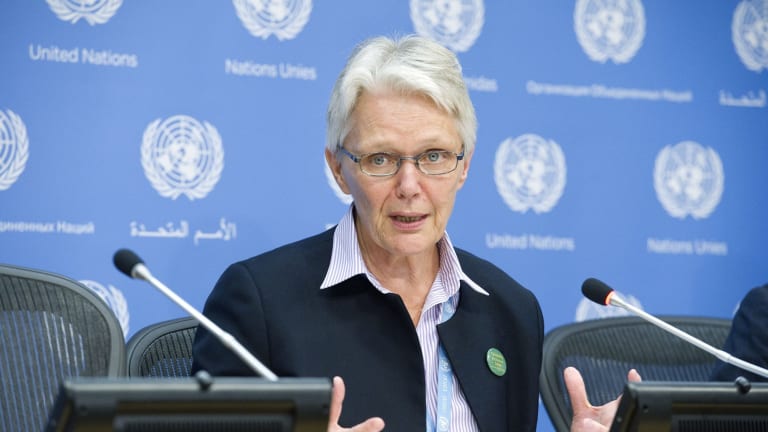 Ms Wahlström is in Australia to discuss disaster management ahead of the country's involvement in the Third World Conference on Disaster Risk Reduction in Sendai, Japan in March.
She said Australia's whole-of-nation approach to disaster management placed it among the world's best - and the ACT was a key player.
"The very interesting thing here is whenever you raise the issue of disasters [Canberrans] all talk about the bushfires," she said.
"Two years ago we were here and had long discussions with Canberra...looking into what has Canberra learned and absorbed since the big [2003] bushfire everyone remembers.
"Canberra indeed has taken a lot of measures in terms of awareness, training of staff, preparedness and is much better prepared for any future bushfires."
The capital is among eight Australian cities signed up for the UN's Making Cities Resilient Campaign, which encourages cities to mitigate and more quickly recover infrastructure and services from natural disasters.
Ms Wahlström praised Australia's broader response to bushfires and floods and the country's understanding of the importance of public education and awareness around reducing natural disaster risks.
"I think Australia is very good on this point from all I can see and the lessons learned nationally from the big bushfires and flooding in Queensland - I think it's brought a lot of learning and experience to the agenda," she said.
She was particularly impressed with how the different levels of government worked together to manage emergencies.
"It's not that Australia claims to have all the solutions or a blueprint but it is constantly trying to figure out how to ensure that the public understands what risk is, how to protect itself and what the society needs to do," she said.
"Each time we come here we realise how determined the actors here are and really look deeply into the issues.
"We're trying to broaden the international agenda to local governments - it's not only national governments that have a responsibility here."
The increasing frequency of disasters like fire and flood was one of the biggest challenges facing Canberra - and the world.
"[This] is bad overall for the cost and the disruption to the country but in a way it's actually good for the institutionalisation of learning," she said.
"I think there's really an opportunity to consider how money that actually goes to pay for disasters and the aftermath can be effectively shared with better and stronger mitigation. It may be in the media for a few months but it takes years to rebuild communities."
Morning & Afternoon Newsletter
Delivered Mon–Fri.