Unused 'embassy blocks' scattered around ACT
Nearly two dozen vacant blocks of land in Canberra's diplomatic precincts are being held in reserve for foreign embassies, even though many of the nations holding onto them already have established missions elsewhere in the capital.
And despite Department of Foreign Affairs and Trade stipulations that construction work must start on vacant sites within 18 months of possession, numerous parcels of land have been sitting vacant at the whim of foreign governments for years.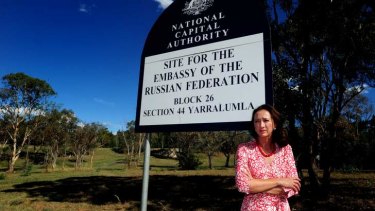 Pakistan has a reserved site in Yarralumla that it has held onto without developing for more than 50 years.
Nations who share diplomatic relations with Australia can be offered 99-year leases for land in the ACT to build chanceries and head-of-mission residences.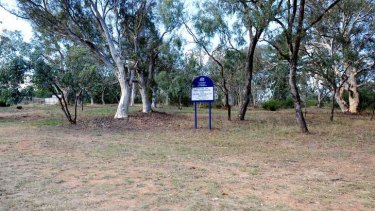 But under its written rules for diplomatic and consular premises, DFAT states: "There is an obligation to start building within 18 months and to complete construction within 36 months from the date of commencement of the lease."
The fact that some foreign nations appear to be snubbing this rule and clinging onto parcels of undeveloped land while other countries are struggling to find room to establish a presence in Canberra has become a contentious issue in the battle over Stirling Park.
Resident groups opposed to a new diplomatic enclave being proposed for Stirling Park say there is plenty of unused vacant blocks in Yarralumla and O'Malley.
They insist that Stirling Park and its popular Stirling Ridge should be left as open space.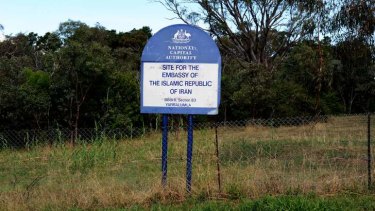 A parliamentary committee is currently holding an inquiry into the allocation of land to diplomatic missions in the ACT.
The National Capital Authority, which owns the land, has earmarked it for nine new foreign embassies.
NCA Chief Executive Gary Rake said many of the missions currently in O'Malley were in temporary arrangements until they took up more formal sites elsewhere.
"Yes there are some that have reserved sites that have been undeveloped for many years, but we are dealing with often complex diplomatic relationships," he said.
"If we were to take a strong stance on one site because it had been left undeveloped for too long, it could upset a number of diplomatic relationships and all we would gain is to get one nation off the waiting list."
It is understood that the Government of Pakistan has recently made strong representations to the NCA regarding the land and work on developing it is expected to start soon.
Most nations who flout the rules for development timelines only stretch it for a year or two.
But all blocks that have been leased or reserved are paid for either in advance or in instalments.
"No mission gets to sit on a block for free," Mr Rake said.
There are currently four blocks in Yarralumla that are reserved or leased and remain undeveloped.
There are a further nine in Deakin and another 10 in O'Malley.
These are in addition to 12 blocks in O'Malley that foreign missions insist are too steep or rocky to develop.
Member for Canberra Gai Brodtmann, who initiated the inquiry, said the debate over the diplomatic enclaves had become convoluted.
"Demand and supply issues aren't clear and that's why this inquiry has been so necessary," she said
"What it highlights is the need to establish transparency, certainty and flexibility in the management of a modern diplomatic estate.
"Most importantly, this issue highlights the need for a long-term plan for the estate's management."
Duirng a committee hearing last Friday, DFAT's Sally Mansfield said progress was being made, through bilateral discussions, with some missions over their undeveloped sites.
Mr Rake said the NCA always took advice from DFAT when negotiating leases with foreign nations.
Chris Johnson is a political correspondent. Most recently Chris was the Canberra bureau chief, and national political correspondent for The Sunday Age and The Sun-Herald.