The federal ''horror'' budget might just have a silver lining for the ACT - it should finally kill off the $614 million folly that is the Capital Metro.
Proponents want a private-public partnership to build and operate the Capital Metro. The record of such partnerships is very poor; many PPP-operated tollways/tunnels in Brisbane, Sydney and Melbourne (and city/airport rail links in Brisbane and Sydney) have gone bankrupt and been bailed out at enormous costs to ratepayers. PPPs are a false promise, a swindle perpetrated on gullible governments.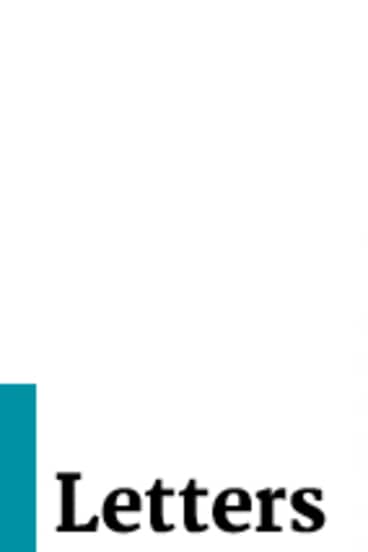 GoldLinQ (the Gold Coast's light rail system) provides a useful benchmark for the Capital Metro. GoldLinQ had the most comprehensive business case ever done in Australia for a transport project. How did it fare? The original cost estimate was $316 million, but the final cost will be more than $1.8 billion - a 600 per cent blowout. Passenger predictions of 45,000 trips a day are now down to 17,000. This creates a $23 million-a-year black hole to be paid by Gold Coast ratepayers. Expect similar outcomes for the Capital Metro.
Light rail is a pay now (and pay much more later) proposition since the system (rails, vehicles, electrical distribution facilities and stations) must be replaced or rebuilt every 30 years.
Bus rapid transit (BRT) will provide Canberra with a better, faster and safer transport system than light rail at a far lower cost. In a coal-based Australia, BRT will also be more environmentally friendly.
Jeff Carl, Rivett
Support for ACT
The ACT is taking a huge hit as a result of the Abbott/Hockey budget. I would like to think that we, its citizens, regardless of political persuasion, will support our government and civic leaders as they try to pick their way through the minefield they have been presented with.
I would like to think the business community will also stand by our city - and that Canberrans will support local businesses. Now, more than ever, we need each other.
Finally, I would like to think there will be a bipartisan approach to our difficulties. Members of the Liberal opposition need to decide whether they will support everyday Canberrans or toe the federal Liberal line.
Come on, Canberrans, now is the time to stay united. Give our politicians support as they try to keep our health, education and welfare services afloat. Shop locally, employ locals and dig deep to support local charities.
Let us be innovative and refuse to let our beautiful city be diminished.
Lyn Farrand, Kambah
Nikias' time is up
Forget the turf wars, why hasn't the leaseholder of the former Giralang shops site, Nikias Nominees, been made to surrender the land under the leasehold system? (''Retailers' Giralang fight goes to High Court'', May 17, p3) For 10 years the site has stood unused, derelict, ugly and potentially dangerous, surely contrary to the lease conditions, and depriving neighbours and others of the quiet enjoyment of their leases, not to mention access to local shops etc. Notably, the main approaches to the adjacent architecturally fine Giralang Primary School have remained concealed and degraded.
Enough is enough, the government must take the site back without delay or compensation, after it has been cleared at the leaseholder's expense. It's not clear if Woolworths was hustling Nikias, other supermarket chains, and the government, or not, with an application to put an uncharacteristically bijou supermarket there.
It could have been merely keeping its arch enemy, Coles, away - just as the retail giant has reportedly done by buying and holding a significant vacant site off main street in tiny, picturesque Bermagui.
Post-Nikias, a new lease should be openly released at Giralang with very strict, modest retail/restaurant/residential uses, made operational without delay (as at the successful Mannheim Street, Kambah, local centre), with extensive landscaped open space complementing and revealing the school.
Jack Kershaw, Kambah
Some supermarkets in north-side ACT suburbs are trying to stop government approval for a Woolworths supermarket in Giralang, another Canberra suburb, obviously because they fear the new competition. What absolute nonsense; since when has a government planning agency had the role of taking decisions to protect existing businesses from competition from new businesses? Surely it's the role of the planning agency to decide what should be done purely on good planning grounds (which, if anything, should include creating competition); and if its decisions do result in competition against existing businesses, leave it to the competition experts, the ACCC, to decide whether there is any breach of competition law.
R. S. Gilbert, Braddon
Easter respect
I always enjoy Nigel Featherstone's columns, and his seasonal musings (''Autumn falls away from here'', Times2, May 19, p4) were thoughtful and rang true, except for his casual denigration of Easter as ''one of the most absurd public holidays on the calendar''. To practising Christians, Easter is hardly ''absurd'' nor is it (to paraphrase him) a ''festival of spiritual torture''.
It seems quite popular these days to denigrate or dismiss Christian symbols and festivals as the natterings of god-bothering nutjobs. And yet we carefully remember to show respect to other religions. Would Featherstone so carelessly refer to a Muslim or Jewish holiday (holy day, remember) as ''absurd'' or a form of torture? It's true that days such as Rosh Hashanah or Eid al-Fitr are not public holidays in Australia, but they may well be in countries where those religions hold sway.
Australia is modern and diverse, with people practising a variety of beliefs - or perhaps nothing at all. One doesn't have to share those beliefs, but I don't think it hurts to show a little respect.
Elizabeth Wise Dixon, Amaroo
Seeing eye to eye
There is good cause for concern about the reduction in Medicare rebates for eye consultations (''Eye specialists alarmed as Medicare rebates cut'', canberratimes.com.au, May 20). As a glaucoma patient I have an annual MRI to monitor my progress. This is very expensive but there is no refund from Medicare or top-level private cover.
A test that helps preserve sight is not deemed important enough for any compensation, yet women who had faulty breast implants were fully compensated by Medicare. Implant compensation would be perfectly acceptable for women who had suffered breast cancer but not for the sake of vanity.
Robyn Lewis, Raglan, NSW
Better some pain now rather then extreme measures later
There must be a large number of people living in a parallel universe judging by their comments on the budget. Perhaps a dose of reality might help. There is no budget emergency now, but there will be if we do not mend our ways.
Both Labor and the Coalition own some of the problem but not in equal measure, with Labor losing its way in the last few years. Our present financial trajectory is to spend more than we earn and this is unsustainable. The first step in dealing with our problem is to recognise there is one. If we ignore our predicament we have a date with destiny which will take the decision out of our hands and force extreme measures that will cause serious rather than moderate pain.
With apologies to Winston Churchill, the budget brought down last week is not the end of the process to restore the country to a sustainable footing, it is rather the beginning of the beginning. Bill Shorten will no doubt benefit from the government's somewhat brave start in dispensing the medicine we had to have, but he will not be able to hide in a populist mirage forever.
The budget is not perfect, future initiatives are not self-evident, and there is far more to be done. Would it not be much better for all concerned if Shorten was part of the solution rather than an obstacle to progress?
H. Ronald, Jerrabomberra, NSW
Deja vu around rhetoric
I greatly enjoyed the demolition job on the ALP undertaken by Len Goodman (Letters, May 17). The rolling rhetoric and polished phraseology would have been a credit to any parliamentary speech writer.
I then wondered idly how well the general message would fit if the references to the two sides were interposed and the letter applied to the then leader of the opposition during the previous government. Initially I thought the fit was astonishingly good, and then I thought ''Silly me, there is nothing astonishing about it at all.''
Roger Quarterman, Campbell
It's a bit beyond the pale for Len Goodman to describe the Labor opposition as putting out meaningless and repetitive rhetoric from its leaders, MPs and senators, when between December 2007 and last September, when the Liberals were in opposition, we had nothing but negativity and obstructionism.
Colin Whittaker Torrens
Different read of Piketty
Cass Sunstein's discussion of Thomas Piketty's book Capital in the Twenty-First Century (''Work from bottom, not top, to remedy inequality'', Times 2, May 15, p5) had me wondering whether there might be a second Thomas Piketty, of whom I knew nothing, who had also written an important book with the same title. Google and Amazon between them persuaded me that this was unlikely.
The book that I know by Piketty is written from the standpoint of a pessimistic social democrat, an egalitarian who is appalled, as I am, by an economic system that promotes massive inequality both within and between societies.
Piketty aims to convince his fellow egalitarians that capitalism has not been on their side, that, except in brief periods of postwar reconstruction, few capitalist societies have moved in an egalitarian direction, that business as usual will lead inexorably to ever-increasing inequalities and that the redistributive policies effected by what we like to call welfare states have been little more than tinkering around the edges of a problem that is too hard for them to solve. Piketty's suggestion of a global tax on wealth should be read, not as a serious policy proposal, but rather as indicating the scale of the difficulties that egalitarians have failed to face up to.
Piketty aims to persuade us that we need to try something new if we want to get anywhere. Yet, Sunstein complains that Piketty does not offer a philosophical argument for his egalitarianism, that he should, in other words, have written a different kind of book. Capital in the Twenty-First Century is not without its problems (few books worth writing are), but it does present a serious case to its intended readership.
Sunstein's commentary does not offer an anti-egalitarian argument, presenting instead an alternative vision of what we might aim for - high average income ''with adequate provisions for those at the bottom'' - and notes that many Americans, Poles and Canadians would favour it. No doubt many Australians would favour it too. What he does not register is the downside of this vision: that, in practice, what counts as ''adequate provisions for those at the bottom'' depends, as this year's budget has shown us, on the whim of the government of the day, that is on the generosity or otherwise of its spirit. Only those who expect never to need it could find the idea of such an unpredictable ''safety net'' attractive.
Barry Hindess, Reid
Drone concerns
Cuthbert Douglas (Letters, May 18) has left three important elements out of his drone calculus. First, it is not just ''our boys'' whose lives may be ''saved'' by drones. Other countries, following the same ''logic'' as us, are building their military drone capacity. (Some of them will be using drones built in the US and exported with the blessing of the Pentagon.)
These countries may use drones against us. Second, as availability of drones increases, so does the chance of them falling into the hands of terrorists. Third, if drones are being targeted from within our shores, as seems to be happening at Pine Gap and, presumably, soon in Darwin as the US Marines settle in, the people who sit behind the screens have to go somewhere when off duty.
Las Vegas, Nevada, is the second most insecure city in the US because drone targeters from Creech base, outside LA, live in its suburbs. How long will it be before a suspicious-looking character in a bulky vest comes wandering down a street in Alice Springs or Darwin, detonator in hand? Warfare doesn't stay ''asymmetric'' forever.
David Stephens, Bruce
A generous menu that's for the birds
The reason there are more gang-gangs in central Canberra, compared to Weston Creek, Tuggeranong or Gungahlin, is because there is more food for them there. Gang-gangs love the street trees with seeds like hawthorns, just like the cockatoos and king parrots love the prunus and plane trees. As a bonus, people love the blossoms, summer shade, autumn colours and winter sun from these lovely deciduous trees in central Canberra. The ACT planners and TAMS need to ditch their ideology and replace the eucalypt street trees with deciduous trees.
John Skurr, Deakin
Punish the bankers
So, having been dragged kicking and screaming to the scene of the crime, ASIC chairman Greg Medcraft has finally acted to ensure that the Commonwealth Bank will take steps to compensate all of the victims of its organisation's criminal behaviour (''CBA told to reopen compensation for advice victims'', canberratimes.com.au, May 17).
Now that's been sorted, perhaps Mr Medcraft may find time to initiate criminal proceedings against those responsible for this outrageous financial scandal, including those at board level who are ultimately accountable for constructing a culture that rewarded dishonest behaviour.
John Richardson, Wallagoot, NSW
My Jonah wail
Sorry, Debi Enker (''Learn to love Jonah, and his creator'', The Guide, May 19), but Chris Lilley's sketches were the least funny part of the least funny of the comedy shows premiered in 2003, I could only stand 10 minutes of We Can Be Heroes before I turned it off for good, and no promo since has changed my mind in any way. You might think that leaden dialogue from idiots is groundbreaking comedy, but leave me out of it.
Mark Chapman, Palmerston
TO THE POINT
PASS ON KNOWLEDGE
Rather than spending his time looking for sunlit places in the garden, Tony Powell (Letters, May 19) should be immediately seconded to the Chief Minister's budget advisory group - or, better yet, to an ongoing independent expert advisory group - so that the government can benefit from his extensive knowledge and very sensible views about Canberra's development and priorities.
Karina Morris, Weetangera
BROKEN PROMISES
I have had 66 years of politicians breaking promises once elected. How do I vote intelligently when the government changes its tune once elected? We need unpaid volunteers to run this country. Self-serving politicians don't cut it at all.
John Addicott Labrador, Qld
WHAT 'OPEN MIND'?
In a recent ABC radio interview Senator Zed Seselja stated that he was going to Israel ''with an open mind''. Yet, on two occasions in the short interview, he defended Israel's policies, saying that he thought Israel got a raw deal. His trip is being funded by an Israeli-based organisation. ''Open mind''? I think not!
B. J. Millar, Queanbeyan West, NSW
HARD TO HAVE FAITH
Hundreds of schoolgirls are kidnapped and forcibly converted in Nigeria, while in Sudan, a 27-year-old married woman is to hang for attempting to leave the same faith (''Sudanese Christian to die for apostasy'', May 17, p14). The followers of this kind of faith know nothing of doing to others as they would have them do to them.
Arthur Connor, Weston
KEEPING A CONSCIENCE
Thank you for the advice to ''get over guilt'', Cuthbert Douglas (Letters, May 18), but many of us prefer to retain a conscience about the lives our country is helping snuff out, a belief that accountability matters, and the capacity to discern an outright stupid and simple-minded policy when we see it.
Dr Sue Wareham, vice-president, Medical Association for Prevention of War (Australia)
REFUGEE SHAME
The bugging of the East Timor government's negotiating team by our spies was a shameful act. Everyone knows that. We now see a current act of selfish convenience by the federal government in using Cambodia as a destination for refugees to remove an embarrassment. It is immoral, again, no credit to the people of Australia. We have used and continue to make use of these poor countries to suit our own needs and to hell with morals.
Rhys Stanley, via Hall
Email: letters.editor@canberratimes.com.au. Send from the message field, not as an attached file. Fax: 6280 2282.Mail: Letters to the Editor, The Canberra Times, PO Box 7155, Canberra Mail Centre, ACT 2610.
Keep your letter to 250 words or less. References to Canberra Times reports should include date and page number. Letters may be edited. Provide phone number and full home address (suburb only published).
Morning & Afternoon Newsletter
Delivered Mon–Fri.