Victoria Cross recipient Keith Payne's medals to go on display at Australian War Memorial
Keith Payne, VC, has pushed memories of the day he became a hero on a battlefield in Vietnam to the back of his mind.
But evidence of his courage under fire was at the forefront when he handed his Victoria Cross, as well as 23 other military medals, to the Australian War Memorial for posterity on Wednesday.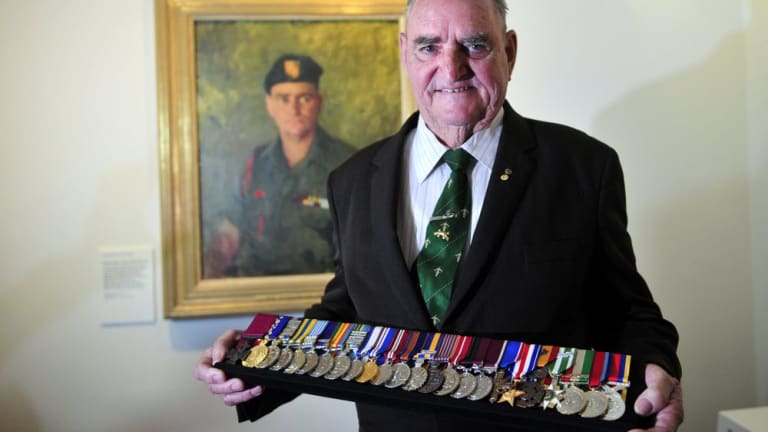 Mr Payne officially presented the collection to memorial director Brendan Nelson, who said the medals were ''a reflection of a life of courage and service''.
Mr Payne's medals are the final set to go on display from the four soldiers to earn a Victoria Cross in the Vietnam War.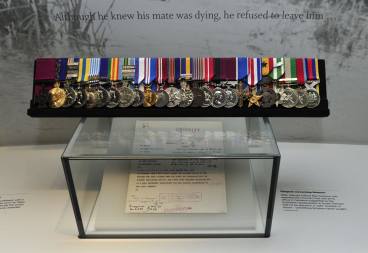 The medal group, the largest awarded to an Australian and third-largest in the Commonwealth, will be installed in the memorial's Hall of Valour in coming months.
''I can't make the decision from the grave so it's here now and it will remain here,'' Mr Payne said.
He hoped the medal collection would help ''generations of Australians to understand what service means''. ''It's a history lesson for them, not about me, but to learn about the campaigns.''
Mr Payne was recognised for his actions as a commander during a battle that saw his company forced to withdraw as they came under attack from North Vietnamese troops in 1969.
Wounded and under relentless enemy fire, Mr Payne searched for wounded soldiers on the battlefield for three hours. He found about 40 men, took some to safety himself and organised for others to be rescued, before he navigated enemy terrain to lead his men back to base.
He received his Victoria Cross from the Queen several years later, but has struggled to come to grips with the events of that night.
''All of the memories are there all the time,'' he said. ''They're very vivid and I try, where possible, to put them at the back of my head and forget them. There are some times I do talk and it helps with the post-traumatic stress disorder.''
Mr Payne has been a powerful force in the veteran community, particularly in counselling soldiers and veterans who suffered from post-traumatic stress disorder.
And what did he say when people called him a hero?
''I just say, 'thank you very much'. It's great to be recognised for the honour of wearing the VC.''
More than 70 of the 100 Victoria Cross medals awarded to Australians are now on display in the Hall of Valour.
Mr Payne was joined at Wednesday's ceremony by his wife Florence, who served in the Women's Royal Australian Army Corps, as well as fellow Victoria Cross recipient Ben Roberts-Smith and Chief of Army Lieutenant-General David Morrison.