What's on in Canberra arts scene from September 9
Lines at ANCA
Lines of Inquiry, that is. Seven Canberra artists, Dan Lorrimer, Anna Madeleine, Nicola McClelland, Phoebe Porter, Sabrina Baker, Chris Burton and Hannah Quinlivan, all of whom "use line in their own particular way to investigate their ideas" are showing works at ANCA Gallery. "The artists in Lines of Inquiry investigate line itself, and through the form of line, concepts ranging from personal communications, global mapping, and the rhythms of space and biological systems," says the gallery. "Common 'lines of inquiry' between the artists in this exhibition will link each work with the next, creating a linear flow from work to work around the gallery space." Lines of Inquiry opens September 14 at ANCA Gallery, 1 Rosevear Place, Dickson, and ends of September 25.
Spring at the Drill Hall
The newly-refurbed Drill Hall has launched a spring lecture program to celebrate, and first in the series is curator Michael Desmond, who is speaking this weekend on "history painting": "British artist Victor Burgin said that the consequence of modern art's disavowal of modern history is its 'almost total failure to be about anything of consequence'. He was commenting on the relative absence of history painting for nearly a century of Modernism from the 1890 to the 1980s. Burgin's comment is surprising given that history painting is one of the oldest genres, and, for many years, considered the most prestigious. Sophisticated Europeans from the seventeenth through nineteenth centuries deemed 'history painting' to be the supreme achievement in the visual arts. What happened to history painting and can it be relevant today?" Michael Desmond will be speaking on Sunday September 11, 3pm at the ANU School of Art lecture theatre on Level 2. Tickets at the door: $10/$5, or free for Friends of the Drill Hall Gallery. Visit dhg.anu.edu.au for more information.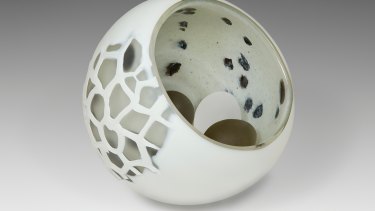 Remote Hill Tribes at the Bus Depot
Parisa Applegarth has a fascinating new show just opened at The Photography Room, featuring women of remote hill tribes in South East Asia, captured on camera during a trek through Myanmar, Laos and Cambodia in December 2014-January 2015. In Myanmar, she focused on seven hill tribes, each of which was distinct, despite being close together, with their own dress and customs. She found the tribes in Laos and Cambodia more technologically advanced than those in Myanmar, and had been commercialised by tourism. "Parisa's portraits reveal not only her subjects' wonderful emotions and lustre for life, but also Parisa's ability as a photographer to compose intimate and respectful portraits of people she has only just met," says the gallery. Women of Remote Hill Tribes in South East Asia, by Parisa Applegarth, is showing at The Photography Room at the Old Bus Depot, 21 Wentworth Avenue, Kingston Foreshore, on Sundays from 10am-4pm or by appointment, until September 25.
Landscape and rivers
Three artists opened new shows at PhotoAccess this week. Amy Dunn and Annika Harding, both painters, use photography as a starting point for creating – "a way of observing and documenting, experimenting and abstracting… For these new works, they paint directly onto the photograph to explore how the artist or figure interacts with and moves through the landscape." Peter Ranyard, in River, has an intimate series of black and white photographs of remote New Zealand. "The journey taken across the landscape is what allows us to have a connection to place, people and narrative separate from the routine of our day-to-day existence," he says. Remembrance of travel and the interaction with the natural is romanticised and selective. River is a collection of images that explore the links we make to the landscape kept deliberately wild and accessible to only the few." And in New Paintings, Oscar Capezio uses "modest materials and photographic technologies" to create installations. "Through a constructed play of real action and digital imagery, the exhibition – consisting of a glossy catalogue and a staged environment - is designed to reflect on the networks through which a painting might circulate and have its effects," he says. All three exhibitions are showing at PhotoAccess, Manuka Arts Centre, Cnr Manuka Circle and New South Wales Crescent, Griffith, until October 2. Peter Ranyard and Oscar Capezio will be in conversation about their work on October 2 at 3pm.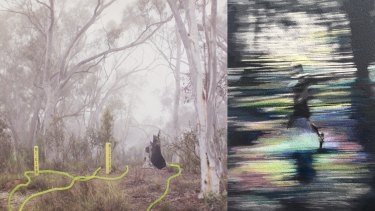 Citizens of Craft
Craft Act is staging its biggest ever members' exhibition this month, celebrating the "superstar citizens of craft and design" – 42 Canberra artists at varying stages of their careers. The show features all media - glass, textiles, metals, ceramics, wood and mixed media – and curator Mel George says the show "celebrates the diversity and richness of craft—what it is, what it represents and who it defines". Works by artists such as Cathy Franzi and Sally Blake will be on show – a porcelain vessel with a banksia motif, 20 striped woven pods of silver wire – as well as design works by Tom Skeehan, Stephen Barrass and Geoff Hinchcliffe. There will be also be works by the late, great Robert Foster, celebrating his contribution to the design world in Canberra and beyond. Citizens of Craft is showing at Craft ACT, Level 1, North Building, 180 London Circuit, Civic, until October 22.
A Griffin house revealed
Proving that our Walter and Marion will never stop being interesting, the Walter Burley Griffin Society has a visiting American academic speaking this week about the Melson House, designed by Griffin and built in Mason City, Iowa, in 1912. "Melson House is a nationally significant example of Prairie School Architecture… with the most exquisite presentations by Marion who supervised the completion of the house in 1914 after Walter had headed for Australia... With Melson House, Walter and Marion drew upon design principles and the competition drawings, especially View from the Summit of Mt Ainslie, that comprised their winning plan (1911) for Australia's national capital." Retired professor Peggy Bang from Iowa and an expert on Prairie School architecture, and will be speaking about Melson House on Wednesday September 14, 7.30pm in the Menzies Room at the National Archives. Tickets: $10/$5. Bookings essential on eventbrite.
Harp solo in Belconnen
Griffyn Ensemble harpist Laura Tanata will be presenting the fifth and final in the Griffyn Solos 2016 Series, a performance "exploring mythology, soundscape and dance-drama", including The Crown of Ariadne by Canadian composer Raymond Murray Schafer, evoking the ancient Cretan story of Theseus and Ariadne, and Fantaisie pour harp by French composer Alfred Desenclos, bringing together the traditional and the contemporary in 20th century harp music. Laura Tanata will be playing Saturday September 16, 7pm at Belconnen Arts Centre, 118 Emu Bank, Belconnen. Visit Griffynensemble.com for bookings and more information.
Sally Pryor is a reporter at The Canberra Times.