THE discussion of suicide (''Opening up on last great taboo'', June 15, p15) needs to address not only prevention (a worthy objective in many cases) but also when it is an acceptable way out. There is already some support for this for terminally ill people who are in pain, in spite of the efforts of the Kevin Andrews of this world (who are not in pain but want to play God).
But there are other situations, particularly where someone is old and suffering from a debilitating illness which results in dependence and no quality of life and for which there is no likely cure in their lifetime, however extended, where they want to say: ''I've had a good run but it's time to go.''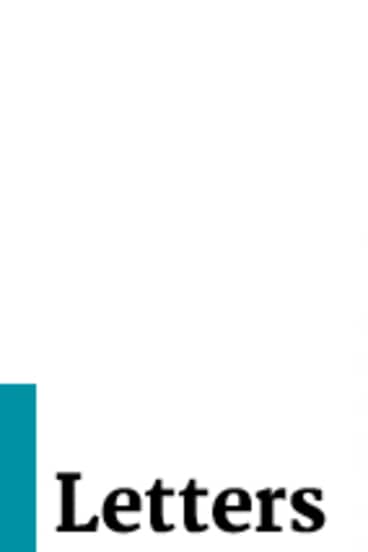 The ideal is to be able to go to bed, knowing you will not wake up in the morning, but in a way that nobody feels guilty, just sad.
Can this scenario please be included in a discussion on suicide, including both the availability of the means to achieve this and the understanding that it can be a sensible, rational decision where counselling is inappropriate since no counsellor can perform medical miracles.
David Walker, Ainslie
Defending clean energy
ONCE again we have farmers complaining at a wind farm meeting (''Land owners revolt at Jupiter wind farm meeting'', June 15).
Their only problem appears to be the devaluation of their land. But why would this devalue their land? The complainants have no evidence to support their objections.
I have been in Western Australia recently and I spent some time observing wind farms on the Esperance coast. Their wind farms have been in action since the late 1980s without any complaints from landholders in the area. The enlightened residents can only see the benefits of clean energy and do not understand the objection to the wind farms in NSW.
It is time to for the complainants to open their eyes and minds and come to terms with the benefits of clean energy.
Robyn Lewis, Raglan, NSW
Majura Parkway
LET US accept for a moment that there is a need for a dedicated public transport corridor between Gungahlin and the city, so it would seem to be sensible to compare some assumed or known costs.
We are told the light rail proposal will cost in the order of $600 million for approximately 11 kilometres of dedicated rail track, while TAMS tells us the 11.5-kilometre dual carriageway Majura Parkway will cost $288 million.
As we already have the buses to service the Gungahlin community, can someone explain why a new road, dedicated to public transport use only, between Civic and Gungahlin - following the route planned for the light rail track - doesn't represent better value for money?
Roger Dace, Reid
Reveal the real cost
WELL may Mr Rattenbury wax lyrical about the benefits of light rail, but he, the government and the Capital Metro Agency still refuse to disclose to Canberrans the real cost of the Gungahlin-Civic tramway, let alone for the rest of the proposed network for Canberra. Well may he disparage the Liberal Party's opposition, but how many taxpayers would support the light rail pipedream if they knew the real cost of just the Gungahlin-Civic line would be closer to $1800 million rather than the 2011 figure of $614 million he and the government keep pretending it will cost.
He and the government, and The Canberra Times owe it to all Canberrans to divulge the real cost of this feel-good but unneeded project.
M. Silex, Greenway
A carbon-based world
MS CHATER (Sunday Times, June 15, p14) is free with her advice to Mr Abbott regarding a UN climate change summit to be held in London in September 2014. She appears to believe Mr Abbott will then reduce Australia's - according to her - huge amounts of CO2 emissions, which are actually emitted in other countries, but because they purchase their fuel from us makes us the bad guys.
I tend to agree with her, in that we export far too much of our fossil fuel resources, when we should keep it here for our own use. Many people don't realise we have been selling our resources overseas since the 1950s, when it would have been beneficial for us to keep them here to power our industries and transport.
She also makes reference to a ''post-carbon world''. What on earth does that mean? Every living thing - plants, animals, and other life forms - are carbon-based. We should be adding to our stores of CO2, not reducing them.
Dr Marjorie Curtis, Kaleen
Ugly architecture
I'M NO heritage architect, but Martin Miles (Sunday Canberra Times, June 8, p7) perhaps needs not worry too much. It seems to me that something equally as functional and ugly as his cherished Northbourne Housing Group flats is about to be built on the old service station site at Chapman if the architects' drawings now adorning the fencing around this forlorn and forgotten site are any indication. How these visually unappealing buildings got approval is beyond me.
Malcolm Robertson, Chapman
Copping a spray
SO AN AFP member committed a gross act of animal cruelty by spraying a dog - which was chained up and no threat to him or his colleagues - with capsicum spray. I would hope he is removed from the AFP, as we do not need people like him.
With any luck, the RSPCA will bring legal action against him.
Vic Adams, Reid
Mid-East democracy
THE Middle East has not really grasped the concept of democracy. Democracy recognises that a people (demos) is not homogeneous but contains different groups and interests that need to be represented in decision-making according to their weight and numbers, so that solutions that benefit everyone - a win-win result - can be arrived at by negotiation and compromise.
But most of the Middle East seems to be locked into a win-lose mentality - you lose, I win; you win, I lose, so I intend to win and to hell with you.
If the Middle East cannot embrace democracy, the only alternative may be the Indian solution, where Indian Muslims were given the opportunity to move to an independent west or east Pakistan. In Middle Eastern terms, this would mean Shia in Sunni-dominated areas moving either to a Shia state in west Syria, or to a Shiite Iran, which may have ceded its Kurdish areas to an independent Kurdistan, but only after incorporating Shiite southern Iraq.
Michael McCarthy, Deakin
Picture perfect
CONGRATULATIONS to Peter Morris for his photo of farmer Charlie Prell and his sheep in Sunday's Canberra Times. The framing, subject, contrast, texture and lighting were perfect.
Bryan Cossart, Stirling
Email: letters.editor@canberratimes.com.au. Send from the message field, not as an attached file. Fax: 6280 2282.Mail: Letters to the Editor, The Canberra Times, PO Box 7155, Canberra Mail Centre, ACT 2610.
Keep your letter to 250 words or less. References to Canberra Times reports should include date and page number. Letters may be edited. Provide phone number and full home address (suburb only published).
Morning & Afternoon Newsletter
Delivered Mon–Fri.