Wig and Pen taps into brewing awards success
Civic's Wig & Pen Brewery & Tavern has been named the best small brewery in the country at the annual Australian International Beer Awards.
The awards, presented at a gala event in Melbourne last night, also named West Australian microbrewery Feral Brewing Company Australia's best large brewery. Its Hop Hog beer also claimed the best international pale ale prize for the fourth consecutive year at the 20th annual awards in Melbourne yesterday.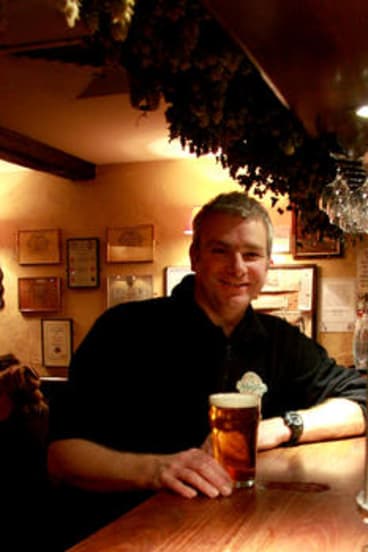 A 52-member international judging panel sampled more than 1300 frothy offerings from craft brewers in Australia and countries including Lithuania, Puerto Rico, South Korea and the USA. Feral's co-owner Brendan Varis said he launched his Swan Valley-based brewery in 2002 with a vision to craft beers that, true to their company's name, were a little on the wild side.
From the fruity Karma Citra to the bitter Fantapants, its brews are anything but subtle.
''They weren't going to be like the big domestic breweries; our beer was going to be undomesticated,'' Mr Varis said.
A decade on, Feral's growth is fermenting fast, with the company opening a new brewery that will see its annual production grow from half a million litres to about five million.
Matilda Bay's Redback Pale, which was awarded best wheat beer. AAP
Morning & Afternoon Newsletter
Delivered Mon–Fri.