The achievement of the latest stage in the development of the 11.2 megawatt solar power plant at Williamsdale is a major milestone on the ACT's journey to 100 per cent renewable electricity by 2020.
Climate Minister Shane Rattenbury unveiled the recently completed array of 36,000 solar panels 20km south of Canberra earlier this week.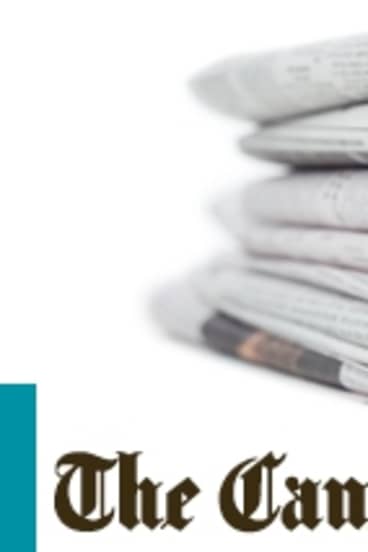 The solar farm can generate up to 21,500 megawatt-hours of electricity a year. That is enough for 3500 homes.
It is part of a commitment to the evolving technology by the ACT government that has made the territory a world leader in the takeup of renewables.
After setting in 2015 a target of 90 per cent renewables by 2020 the government seriously upped the ante a little over a year ago when, in April 2016, it committed to 100 per cent by that date.
Despite scepticism from many quarters, including Deputy Prime Minister Barnaby Joyce, who said in March the renewables plan was "completely insane" and the target was "aspirational", the Barr government is on track to deliver.
It has done this at a time when national energy policy has been in the doldrums due to political gamesmanship by the major parties.
This, according to the Climate Council, has been of national significance. The council said in August Canberra's renewables target had been responsible for at least half of all the renewable energy generation capacity to come on line across South Australia, Victoria and the ACT in 2016.
The value of this to Australia's emerging alternative energy industry cannot be overstated. It has gone far to offset at least some of the uncertainty over investment created by the Abbott-Turnbull government's ambivalence on this subject since 2014.
While it is true that as Australia's only city state, and with the smallest population of any jurisdiction other than the Northern Territory, Canberra is better situated to set such goals than, say, NSW, Queensland or Victoria, the local achievement seems to vindicate many of the claims made for solar and wind power.
Both were blasted as unreliable by senior federal government figures, including the Prime Minister, after last year's South Australian power outages.
Although the blackouts were caused by storm damage to powerlines, fossil fuel advocates spun the issue into a debate over the reliability of renewables, saying the high proportion of wind power in the South Australian mix had been a factor.
While Canberra only drew 22 per cent of its electricity from renewables in 2016, South Australia managed 47 per cent.
The ACT will soon overtake South Australia with renewable electricity generation projected to rise to 29 per cent in 2016-17, 49 per cent in 2017-18, 97 per cent in 2019-20 and 100 per cent in 2020-21.
Renewables can deliver and the ACT government is to be commended for leading the way.