Woden Coles first ACT supermarket to introduce 'Quiet Hour'
Woden Westfield Coles will become the first supermarket in the ACT to launch a Quiet Hour initiative, following a successful trial in other stores across the country.
The initiative, which involves creating a low-sensory environment in the normally busy supermarket to help people on the autism spectrum, will launch on December 5, running every Tuesday between 10.30 and 11.30am.
As part of the Quiet Hour, lighting in the store is dimmed by 50 per cent, radios are switched off and no PA announcements are made unless in an emergency.
Cash registers and scanners are also reduced to their lowest noise level, with no trolley collections taking place during the hour.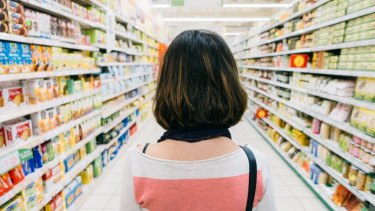 The initiative was first trialled in two Victorian stores in August following a partnership with Autism Spectrum Australia (Aspect), before it was expanded to 68 other stores across the country earlier this month.
No ACT stores were included in the initial roll out.
Regional manager for Coles, John Appleby, said the decision to expand a Quiet Hour into Canberra came after a large amount of customer feedback.
"We had a number of people in Canberra contact us about it after the initial roll out, and we had a look at what would be the best one," he said.
"We initially tried it in Bega, and we had fairly strong customer feedback about it."
The Woden store was chosen as the first site in the ACT after the shopping centre introduced a 'calm room', a safe space for people with autism or other special needs who experience a sensory overload while at the shopping centre.
The centre is one of two in Canberra that have set up a Sensitive Santa scheme, which involves children on the autism spectrum spending time with Santa before the centre opens, away from the crowds and noise.
Linzi Coyle from Aspect said for many on the autism spectrum, the simple task of going to the supermarket could be difficult.
"People on the autism spectrum often have difficulty processing sensory information and can find sounds, light, smell, touch and taste overwhelming," she said.
Mr Appleby said while the initiative was targeted at people on the autism spectrum, it also extends to everyday shoppers.
"Some customers work in a busy world, and want a more relaxed environment," he said.
"The benefits also extend to older customers as well, who don't want the hustle and bustle and large amounts of noise."
It's expected the Quiet Hour scheme will extend to more supermarkets in Canberra.
Andrew Brown is a journalist at the Sunday Canberra Times. Andrew has worked at the Canberra Times since 2016.