Zambreros founder shares his secrets with Canberra's young entrepreneurs
He's one of Canberra's most successful young entrepreneurs and he has some simple advice for young people keen to start a business in the ACT - hire the right people and keep true to your vision.
When Sam Prince opened his first Zambrero Fresh Mex Grill on Lonsdale Street in Braddon in 2005, John Howard was still prime minister of Australia, Jon Stanhope was serving a second term as ACT chief minister and Shane Warne was still wearing the baggy green.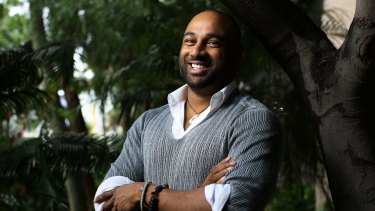 Just 10 years later, Zambrero not only has moved nationally but now has stores internationally and has provided more than 5 million meals for the developing world.
"It was an exciting time in the beginning and it's fantastic to know we're now opening restaurants in Seattle, Asia and [elsewhere] abroad," he said.
"I think it's a testament to the fact that Canberra businesses can definitely be exported internationally."
Dr Prince said when he first opened in Braddon he intended to start the business in the years between medical school, and to head back to Melbourne once it was up and running.
"I had a lot of support from [co-founder] Katie Radojkovic and a great team of staff. Did we see it was going to be an international group? At that stage, probably not," he said.
"But I definitely started with the plate-for-plate program in the back of my head."
Dr Prince said his advice for young Canberrans who were just founding their own startup in the territory was to stay focussed on the customer and to keep true to their original vision.
"Ideas are fragile things and often the thing which hampers your idea is a lack of focus on the reason why you began in the first place," he said.
"There's competing interests, whether they be profits or expanding or business partners ... you need to have a very clear vision of what you want."
Dr Prince said the environment for small businesses and start ups was no easier now than it had been in 2005.
"There are no shortage of difficulties for startups - you need to hire the right people," he said.
Looking forward to the next 10 years, Dr Prince said he hoped Zambrero's plate-for-plate system would have fed a billion people in the developing world.
"By the end of 10 years we could be the leaders in Mexican food globally," he said.
"I think the right team is there, but I think the lion's share of the work is now ahead of us to achieve that ambition."
Ben Westcott is a reporter at The Canberra Times.