Australia Day honours 2018: Tony Holmes AO
Tony Holmes may have "scraped into medicine" 50 odd years ago, but that hasn't stopped him from becoming the pioneer in craniofacial surgery in Australia and abroad.
Now, after 44 years delivering life-changing surgery to children with skull and facial deformities, he has been made an officer of the Order of Australia for his contribution to reconstructive and craniofacial surgery.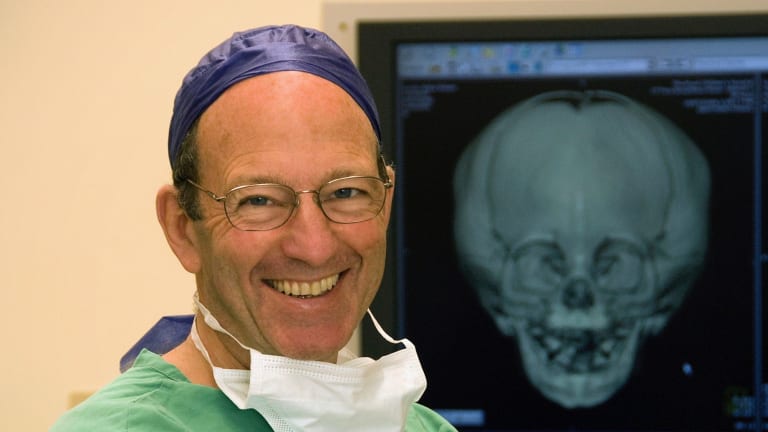 It took a humbling surgical round in New Guinea for a young Dr Holmes to realise his passion.
"I went there thinking I was a pretty hot, young gun and I ended up faced with burns and deformed children ... things I couldn't fix. It was really quite upsetting," he says.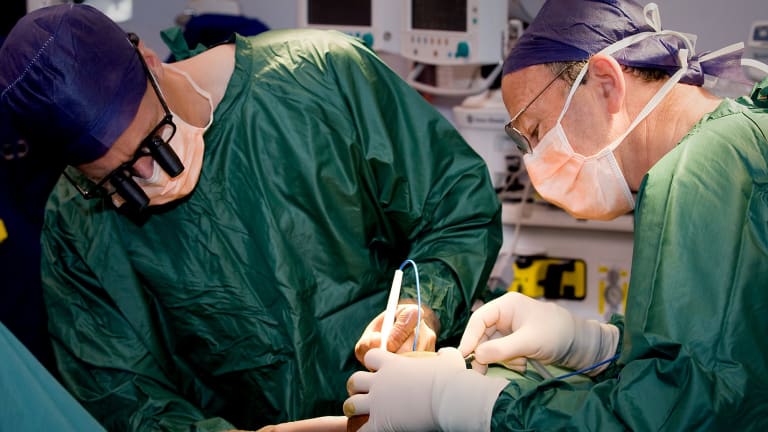 After a residency at the Royal Melbourne Hospital, and then one at Harvard, he found himself working back home at the Royal Children's Hospital in Melbourne in what we now know as modern reconstructive surgery.
"We set up the craniofacial unit in 1979 and it's now the biggest in the southern hemisphere," he says.
"We've developed techniques at the children's hospital that are used now around the world, which is something I'm most proud about."
Here, Dr Holmes developed the "Melbourne procedure", a radical skull-shaping technique that gives children with deformed skulls a chance at a normal life.
Dr Holmes' most memorable surgery was the separation of Bangladeshi conjoined twins Trishna and Krishna in 2009, where he worked as part of a large team of experts.
He says children make the best patients, for their lack of fear. He is grateful for the opportunity to treat patients into adolescence and beyond.
"I grow up with them and they grow up with me. I'm part of the family ... I know where they've gone, what they're studying and sometimes, I get to operate on the second or third generations," he says.
Dr Holmes, 72, is still working 60 hours a week, splitting his time between the Royal Children's Hospital and raising money for the Jigsaw Foundation, which he founded in 1990.
The foundation raises money for the Department of Plastic and Maxillofacial Surgery at the Royal Children's Hospital.