Australian killed in snowmobile accident at Canadian ski resort
An Australian man has been killed and his wife seriously injured in a New Year's Day snowmobile accident at a popular Whistler resort, according to Canadian media.
The 65-year-old man lost control of the snowmobile as he descended Blackcomb Mountain and crashed into a tree about 11pm.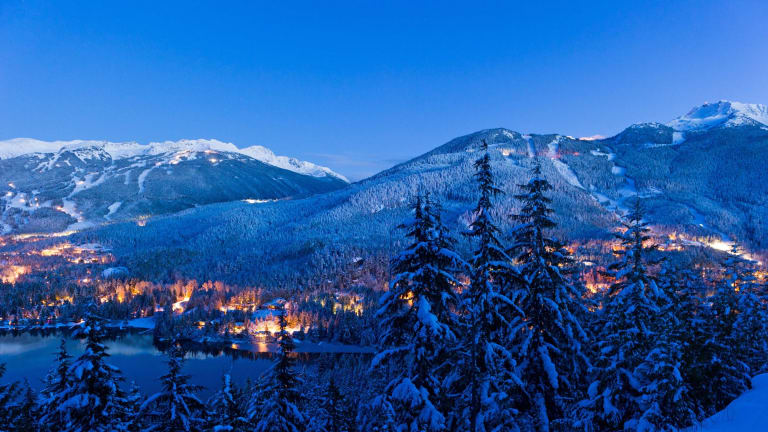 His passenger, a 54-year-old reported to be his wife, was seriously injured and taken to a Vancouver hospital.
The Royal Canadian Mounted Police said the man was driving directly behind the Canadian Wilderness Adventures tour operator when he went off the trail.
"[He] didn't negotiate a slight right-hand turn and went over an embankment to the left of the groomed snowmobile trail," Staff Sergeant Steve LeClair said in a statement.
The tour guide attempted CPR on the man, who was suffering a heart attack, but he died after being transported to the Whistler health care centre.
"Canadian Wilderness Adventures wishes to express its sincerest condolences to the family and friends for the sad loss," the company's spokesman said.
Canadian media said the couple had been on a four-hour tour that included a stop at a log cabin for food and wine.
A toxicology test will determine whether alcohol played a part in the crash, but another tourist who was on the fateful tour said only a half glass of wine was served.
Kimberley Palmer, from Los Angeles, said the couple dropped down a 10-metre embankment.
"I was looking at them. I was saying in my head, 'Turn! Turn!'" she said.
"They never turned and just flew off the side.
"We found them, they were sprawled out, he was wrapped around the tree."
It appears the couple were on the $238 Night Rider tour, which features a two-and-a-half hour ride up to more than 1800 metres and is billed as "equal parts thrill and adventure".
No more details about the couple were immediately available, but a British Columbia coroner's service spokeswoman said a statement was expected to be released later on Tuesday, Australian time.
The Department of Foreign Affairs and Trade said it was providing consular assistance to the man's family.
With AAP
Morning & Afternoon Newsletter
Delivered Mon–Fri.