Garrett calls for all to back school reforms
Federal Schools Minister Peter Garrett concedes the latest international school comparisons confirmed Australia's education performance is flatlining and ''urgent action is needed''.
But he singled out the ACT as an exception - noting its students had exceeded international benchmarks for reading, maths and science.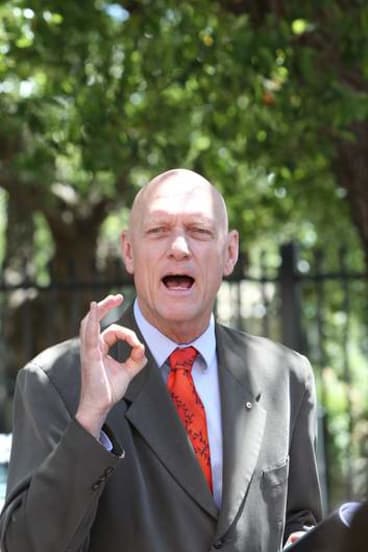 Mr Garrett has called on state and territory governments to sign up to the National Plan for School Improvement.
''Education authorities can't ignore what these results are telling us,'' he said. ''There are performance problems in every state, in every school sector.''
He wants state and territory governments to co-operate with national reforms including ''paying their fair share of any extra investment - and they certainly shouldn't be slashing funding to schools like we're seeing in NSW, Queensland and Victoria''.
The Trends in International Mathematics and Science Study (TIMSS) 2011 demonstrate no improvement in Australia's performance since testing began in 1995, while the very first Progress in International Reading Literacy Study (PIRLS) 2011 show Australia was outperformed by 21 other countries.
Mr Garrett described the results as ''a wake-up call''.
''They provide yet more evidence … we need to work together to improve our performance,'' he said. ''This was also one of the key findings of the independent Gonski review of school funding.''
But he noted the two tests were held in late 2010, before the national curriculum in English, maths, science and history began rolling out and before the bulk of the Gillard government's $2.5 billion Smarter Schools investment began to flow into schools.
''Since then, we've seen good signs of improvement in schools taking part in the Smarter Schools National Partnerships,'' he said. ''We're also recording improved results in indigenous education since our Closing the Gap investments.
''But we clearly need to do more. These results just aren't good enough if we want Australia to remain competitive and prosperous in the Asian century.''
ACT Education Minister Joy Burch said the Canberra students were internationally competitive. Results placed years 4 and 8 students in the top 10 in the world for reading, mathematics and science.
''Year 4 students have a mean score for reading that would place us fifth in the international rankings,'' Ms Burch said. ''Overall, Australia ranked 22nd in year 4 reading out of 48 countries, so the ACT results were especially good and well above the national trend.''
She noted ACT's results for mathematics and science for years 4 and 8 had improved since the assessment in 2007.
Save Our Schools convener Trevor Cobbold was less glowing.
''While the ACT can take some solace in its high average results, this largely reflects its high family income and education background, and it has among the largest gaps between the top and bottom students in the country,'' he said.
Nationally, the results showed that government education policies directed at increasing choice and competition had failed, Mr Cobbold said.
''They highlight the need to get on with the Gonski funding increase and stop the interminable delay. The most distressing features of these results are the absence of overall improvement since 1995 and the increasing achievement gaps between low and high SES students since 2007.''
Independent Education Union federal secretary Chris Watt said other studies showed that Australia spent less than average on school education compared to other nations. ''Not surprisingly, more than half of Australian year 4 students reported being 'somewhat affected' by resource shortages related to reading, mathematics and science,'' he said.
Morning & Afternoon Newsletter
Delivered Mon–Fri.