Judge orders stay to second trial of terrorist cell
FOUR radical Muslims convicted of terrorism offences have been spared an imminent second trial for more serious offences, after a Supreme Court judge ruled that the proceedings would be an abuse of process and ''oppressive''.
The Victorian court's decision means the links between two terrorist cells in Sydney and Melbourne can now be revealed, with members attending training camps together and sharing friendships. The groups were also linked by the same spiritual leader, Abdul Nacer Benbrika.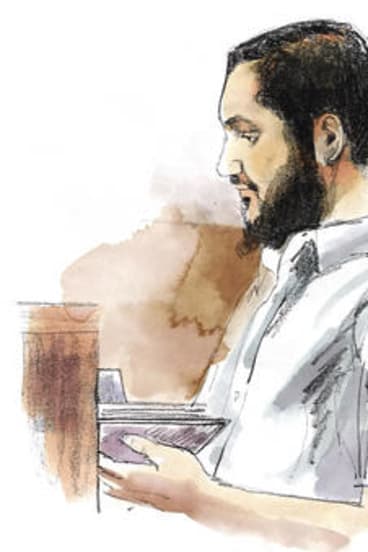 Melbourne-based Benbrika, 51, Aimen Joud, 26, Fadl Sayadi, 32, and Ahmed Raad, 28, were convicted in 2008 of several terrorism offences after a trial that lasted seven months.
That trial heard that Benbrika was a jihadi leader of a terrorism cell and intentionally directed the activities of his organisation, that Joud, Raad and Sayadi were members of his cell and intentionally provided it with resources.
In the second trial due to begin this year, the prosecution was to allege that the four men had engaged in a conspiracy, which was an aborted attempt to procure glassware for a Sydney terrorist cell, which they required to make an explosive.
Possible targets of the cells included the Lucas Heights nuclear reactor in Sydney's south, the MCG during the 2005 grand final and Melbourne's Crown Casino.
The group of five Sydney men - who were convicted of terrorism offences last year - also followed the teachings of Benbrika and met regularly with the Melbourne cleric, who had previously described Osama bin Laden as ''a great man''. He also said he would be betraying his religion if he told his students not to train as terrorists.
Benbrika was secretly recorded telling some of the men they had to prepare to ''die or be jailed'', the Sydney trial heard.
''If we want to die for jihad we do maximum damage, maximum damage. Damage their buildings with everything, and damage their lives, just to show them,'' he said in one conversation played to the jury.
But in a judgment made public yesterday, the Victorian Supreme Court Justice Terry Forrest found that a further trial of Melbourne group would be ''lengthy, complex and expensive''.
He estimated that the involvement of the men in the conspiracy added between 5 per cent and 20 per cent to their overall criminality, but if they were convicted, it was unlikely to add significantly to their prison time.
Justice Forrest said any trial would likely cause significant public expense and so ordered a permanent stay.
with Dylan Welch
Morning & Afternoon Newsletter
Delivered Mon–Fri.