Lundy moves past PM's snub
ACT senator Kate Lundy is brushing off the snub of not being contacted directly by Prime Minister Kevin Rudd when he was handing out ministry jobs.
''I'm over it,'' she said on Tuesday.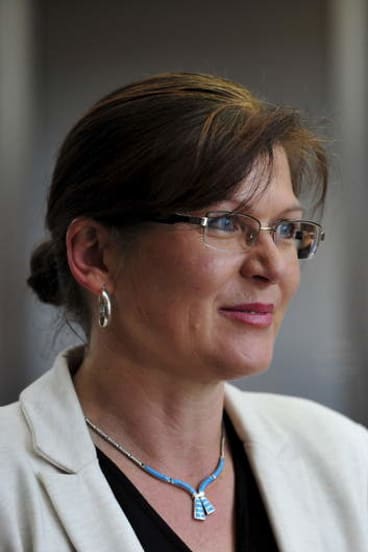 Senator Lundy was disappointed to lose the prized sports portfolio in the reshuffle.
Along with Andrew Leigh, the member for Fraser, she supported Julia Gillard in the leadership ballot.
Dr Leigh, who was parliamentary secretary to the prime minster, was dumped from the frontbench.
Senator Lundy was told of the change in her ministerial responsibilities in a telephone call from newly elected Deputy Prime Minister Anthony Albanese.
''I was disappointed not to receive a call from Kevin Rudd, but I'm over it now,'' she said. ''I'm not going to dwell on those things, it's not an issue for me any more.''
Senator Lundy was minister for sport, minister for multicultural affairs and minister assisting for industry and innovation.
As sports minister, she attended last year's London Olympic Games to represent the federal government.
While losing sport, she is adding the title of Minister Assisting for the Digital Economy.
She will be able to take some of the administrative load off the senior minister, Mr Albanese, who adds broadband, communications and the digital economy to his portfolio responsibilities of infrastructure and transport.
Senator Lundy welcomed the addition of the digital economy to her portfolio responsibilities.
''It's a fantastic opportunity and I'm relishing the chance to get my teeth into it,'' she said. ''These are areas that, like sport, I've worked on in some capacity for my whole career, so I'm very excited about it.''
Senator Lundy said she did not think the surge in support for Labor after Mr Rudd's return to the top job was only a ''sugar hit''.
''I think the indications are that we are competitive going into the next election,'' she said.

Ross Peake is a senior reporter for The Canberra Times
Morning & Afternoon Newsletter
Delivered Mon–Fri.